A morning meditation to start the day right.
About this event
This is a daily check-in, a morning meditation to help us stay calm, centered and in touch with the wonders of the present moment.
I started offering these daily meditations on monday the 23 March 2020 to help us get through the challenging coronavirus crisis and i'm continuing as people have found them helpful and supportive in their daily life. As I like to say 'meditation is for life, not just for lockdown'. :)
Please register at the start of the week or before the week begins and then you get access to all 5 live group meditations. (I'm also offering free classes 3 evenings per week). Please note if you register for one class in a week the code you get is good for the whole week - you don't need to register each day just by week. X
You need to register each week. I've had amazing feedback every day so far... And that's why these online meditations are continuing as I wish to continue to support people although the lockdown has eased. Mindfulness is for life not just for lockdown :)
People say things like 'thank you so much this has set me up for the day', 'thank you this really helps' or 'thank you that was lovely' 'please keep going I need it!' 'These are wonderful'
I taught my frist online 'live' zoom meditation classes on Thursday 19 March. I never imagined I'd still be teaching every day in June also :)
These daily classes have turned out to be a great source of daily stability, community, connection and joy. You are very welcome to join. It is the individuals that make the community.
These classes are offered freely - you can give a donation if you can, I am very grateful for anything you can give.
Everyone is welcome, how ever the lockdown is treating you and however you feel mad, sad or glad - you are welcome to come sit with us.
It is the daily repetition of the practice that increases it efficacy :)
If you can't attend my classes at the time outlined you can listen to my meditations on the FREE app Insight Timer. I also have FREE YouTube videos here: Immeasurable Minds YouTube Channel
For longer more in-depth workshops and courses plus articles and tips on mindfulness check out my website: Immeasurable Minds
xxxx
I know Eventbrite take a fee on your donations, there's nothing I can do about it - they don't take fees on free tickets :) As with all my events you can avoid the fee by paying via Paypal or Bank Transfer - just email me on mindfulmind@outlook.com for the details.
Thank you and see you on zoom!
These classes are delivered via Zoom. In order to be admitted to the class you MUST have your name on your zoom account and you MUST turn on your video - this for the security of everyone in the group and to prevent 'zoom bombing.' I have people in their 70s now in my online classes and they have figured it out so you can do it!
When you buy a ticket you will be sent a confirmation email with all the details you need to join the class at the appointed time. I will have an electronic record of everyone who has bought a ticket and will welcome you to the online class on arrival.
Here is an explanatory video from Zoom showing how to join - it is pretty intuitive and once you've done it once you will be grand :)
https://www.youtube.com/embed/vFhAEoCF7jg?rel=0&autoplay=1&cc_load_policy=1
You can use Zoom from a web browser or from the zoom app which you can find on the iPad, iPhone or Android app stores. I believe the zoom app provides best experience but you should update it regularly…
Please note if you register for one class in a week the code you get is good for the whole week - you don't need to register each day just by week. X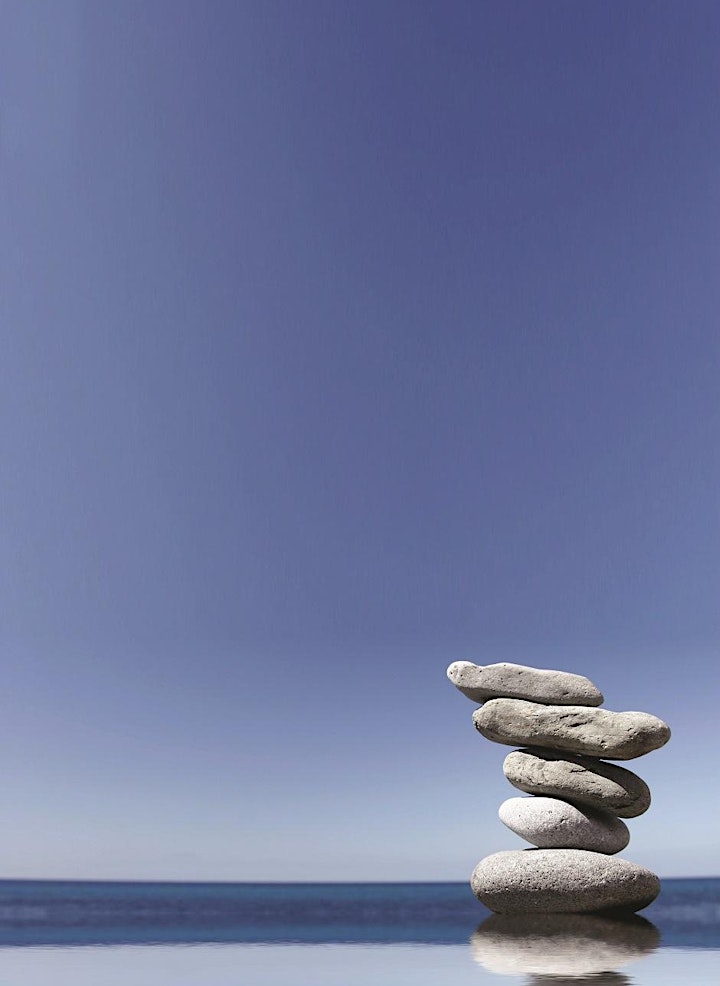 Organiser of 20 minute morning meditation
Bridgeen is a pioneer of mindfulness and mindful self-compassion classes for the general public in Northern Ireland. She has a Masters in Mindfulness Based Approaches (Msc) from Bangor University, Wales. She is an accredited and trained Mindful Self-Compassion (MSC) Teacher, a qualified yoga teacher (YFNI), Reiki Master and a lover of the slow down movement. You can watch her 2014 TEDx talk here.
Bridgeen follows all the good practice guidelines for mindfulness teachers. She is also a member of the British Association for Mindfulness-Based Approaches (BAMBA) and the Mindfulness Teachers Network Ireland (MTAI). Bridgeen is also a qualified mindfulness supervisor, please email her if you are a mindfulness teacher and would like supervision mindfulmind@outlook.com.
A proud member of Thich Nhat Hanh's Order of Interbeing with the dharma name: True Profound Happiness. Bridgeen has studied extensively with the international Plum Village mindfulness community since first visiting in July 2005.
Bridgeen has been Centra's Mindfulness Ambassador since 2017 and an associate trainer for the HSC. She lead the Action for Happiness course 'Exploring What Matters' a first for Northern Ireland, in summer 2018.
Bridgeen has been featured in the local media numerous times with TV, Radio and Newspaper articles – these can be found on her website here. 
Bridgeen has an MBA and a BSc in Communications, Advertising and Marketing. Bridgeen's foray into the holistic business began in 2005 when she began teaching yoga.  Immeasurable Minds was originally a part-time business but she gave up her Civil Service job and went full-time in January 2014. She got married in 2017 and added Kaya to her surname to honour her lovely husband. 
During the COVID-19 lockdown Bridgeen rose to the challenge to support people through the challenging circumstances. She offered FREE twice daily meditations via zoom and created Corona Jackanory Stories on the Immeasurable Minds YouTube channel and added many FREE meditations to her Insight Timer Channel.
Her personal motto is "There's no need to run, strive or struggle: just be.'