Description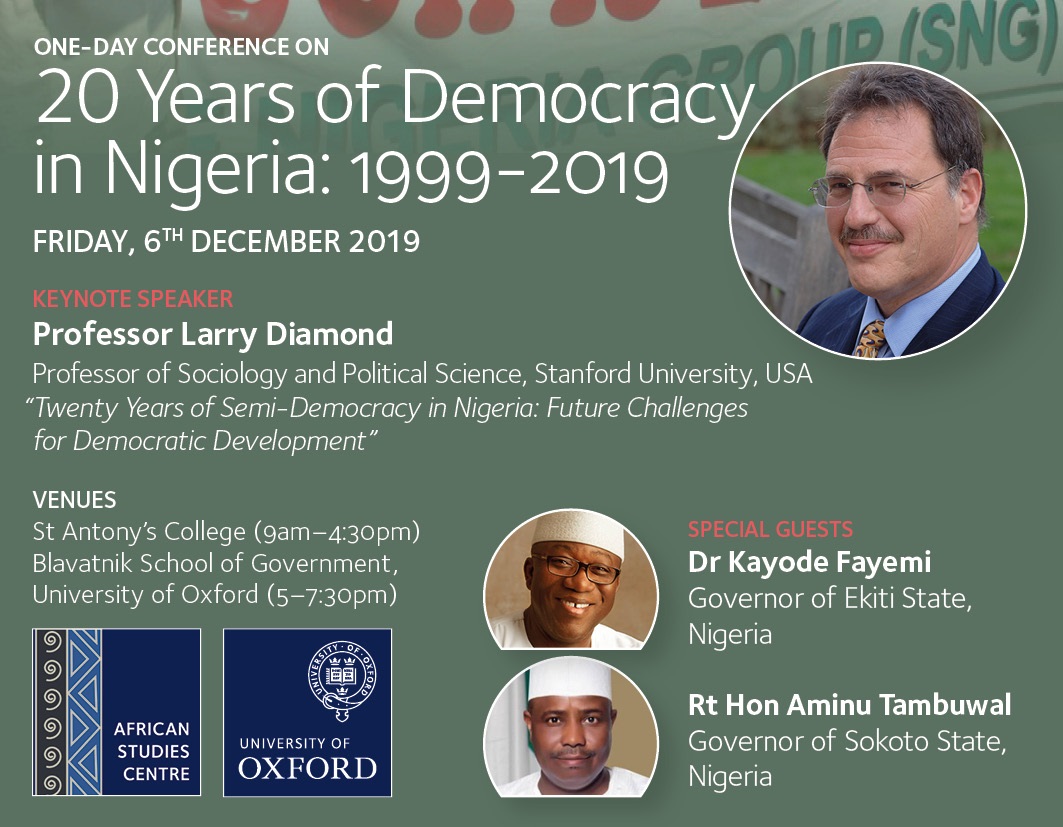 TIMES AND VENUES
9:00-16:30. The Nissan Lecture Theatre, St Antony's College, 62 Woodstock Rd, Oxford OX2 6JF
17:00-19:30. Theatre 2, Blavatnik School of Government, 120 Walton St, Oxford OX2 6GG
*Note: The tickets will reflect by default (St Antony's College), at any case the event will be held at two different venues and slots as shown above.
Keynote Speaker:
Professor Larry Diamond. Professor of Sociology and Political Science, Stanford University, USA
"Twenty years of Semi-Democracy in Nigeria: Future Challenges for Democratic Development"
Special Guests:
Dr Kayode Fayemi. Governor of Ekiti State, Nigeria
Rt Hon Aminu Tambwal. Governor of Sokoto State, Nigeria
*For further details and conference programme, see https://www.africanstudies.ox.ac.uk/