About this Event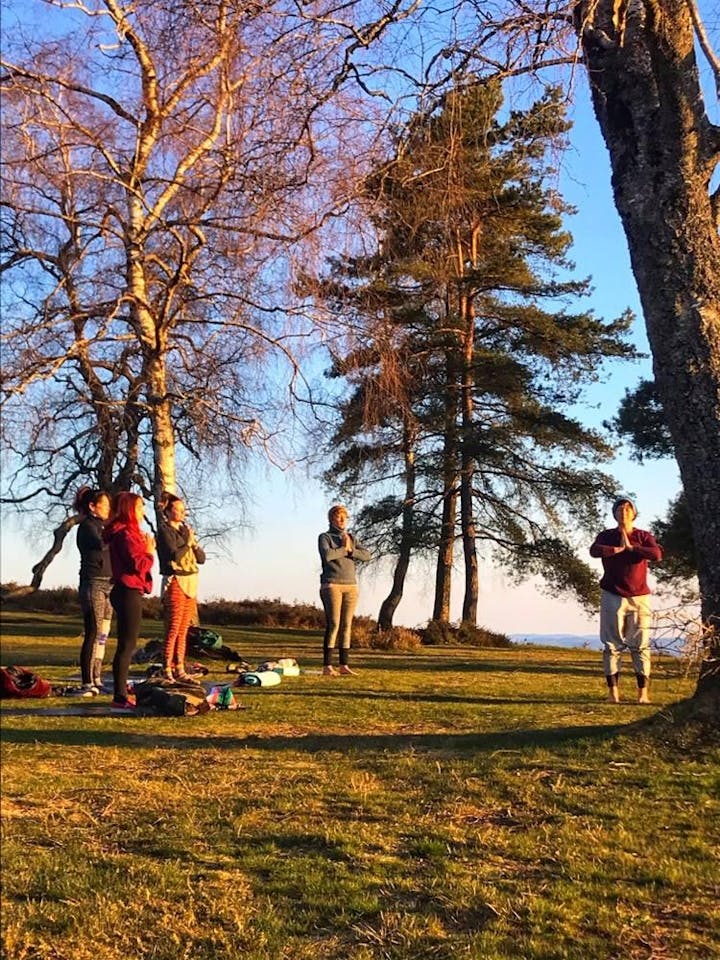 In-Depth Yoga Teacher Training France
This 200 hours Hatha yoga teacher training course has been carefully designed by a group of professions passionate about creating confident, knowledgeable, and organic yoga teachers. Based in rural France you will be challenged to push past your limitations and discover how to create new and healthy boundaries on a personal and professional level. You will move through the elements linking into different techniques and practices to allow you to build an array of new skills and open your mind to new possibilities.
Highlights
Daily yoga practices
Pranayama, mantra, and chanting
Meditation and visualization techniques
Yoga philosophy, lifestyle, and ethics for yoga teachers
Passionate & experienced teachers
Delicious vegetarian Locally meals
Filmed classes to analyse and reflect
24 Hour Yogathon 17 August
Accommodation
Airport transfers
Styles
29 days with instruction in English
Spoken languages: English
Accommodation
During this retreat, you will be staying at Moulin De Chamont, Sussac France. The team believes in living a healthy life in harmony with nature and your own natural self, and you will see this reflected all around you. They are in the depths of a valley surrounded by clear rivers, dense forest and expanding life. Santé Yoga is run by Danielle, the main yoga teacher, and Jeanette, who prepares the meals, and makes sure stay is one to remember.
Santé Yoga welcomed many volunteers in 2018 to support the renovations and development of this sacred space. It is filled with, love, laughter, and acceptance. Many guests and volunteers have become friends and keep on coming back to share the love. Do not worry if you are traveling by yourself because at Santé Yoga is very easy to make friends with other guests and also with the staff, local community and numerous animals.
Santé Yoga is located 100 meters away from the healing forest and sits beside a fresh running stream. The nearest lake is a 20-minute walk, which is safe for swimming. It is the ideal place to relax and have a deep contact with nature and the elements. Accommodation can be in a private room, shared room for two to three persons, all with private showers and toilet. On-site there is a yoga studio, cafe, snooker table, chill out zone, fire pit, barbecue area, library, and much more.
Program
Overview
Yoga means "union". This means uniting and returning to your natural state of freedom, full of creativity, and love. Yoga is a life journey and a wonderful tool for living. By the end of the yoga teacher training course, you will gain enough knowledge and practice teaching to be confident enough to teach a full yoga class.
Not only this but also in each training you will tune into the needs of the group and each individual to help you progress in your own yoga journey. Santé Yoga goal is to support the development of yoga teachers who will live and share the teaching of yoga with compassion and passion.
Curriculum
This course focuses on yoga as a holistic spiritual practice. You will take an in-depth study of yoga's ancient Indian. You will balance the knowledge and practice of the physical poses with the knowledge and practices of the inner body - the channels and the chakras as well as the practice of meditation. The yoga teacher train­ing requires 180 con­tact hours for com­ple­tion, which will include:
Tech­niques, train­ing, and prac­tice
Teach­ing method­ol­ogy
Anatomy
Yoga phi­los­o­phy, lifestyle, and ethics for yoga teach­ers
Practicum
The 200-hour yoga teacher training course covers
Origins and history of yoga
Yoga evolution in the West (different styles)
Meditation and visualization techniques and practice
Mantra and chanting
Pranayama
Inner body anatomy (the koshas and chakras)
Introduction to the Yoga Sutras of Master Patanjali and the Bhagavad Gita
Anatomy of the physical body or comparative anatomy
Over 40 yoga poses and pranayama plus their variations
Benefits and contraindications for each pose
Modifications for each pose
Teaching methodology
Sequencing poses
Composing a class (Hatha and Kundalini yoga)
Health and safety in a yoga practice
How to link poses
How to structure a yoga class or sequencing
Teaching practice
Example daily schedule: six days per week
06:00 Shat karma (purifying body and mind)
06:30 Guided yoga practice (sun salutation and meditation)
07:30 Yoga philosophy and tea
09:00 Breakfast
10:00 Anatomy and physiology (theory)
10:30 Anatomy and physiology (practical and teaching methodology)
11:30 Yoga asana class (guided and teaching practice - ongoing assessments through the course)
12:30 Lunch
14:00 Bhava yoga (becoming one with the essence of life)
16:30 Tea break
17:00 Supported subjects of interest (sound, meditation, womb yoga, Yin yoga, and Kundalini yoga)
18:30 Evening meal
19:30 Self-study and reflection
Weekly themes
Week 1: Grounding practices (Mooladhara)
Week 2: Hip opening practices (Svadhistana)
Week 3: Core and heart opening practices (Manipura and Anahata)
Week 4: Inner reflection and expansion (Vishudha and Ajna)
Included excursions
Lake visit
Hike
Farm visit
Food
All the food is locally sourced or homegrown and created with love and care.
The following meals are included:
Breakfast
Brunch
Lunch
Dinner
Snacks
Drinks
If you have special dietary requirements it's a good idea to communicate it to the organiser when making a reservation
What's included
All course content to enable to become a confident and knowledgeable yoga teacher
Airport transfers
All meals
29 nights accommodation
What's not included
How to get there
Recommended Airports
LIG Limoges – Bellegarde Airport - 42 km
Arrival by airplane
Please book your flight to arrive at Limoges Airport (LIG). The airport is a 50-minute drive away from the retreat and car rental is available from the airport if you want the freedom of movement during your stay. This could be a great option for you.
Arrival by train.
Limoges Central station has trains traveling to Eymoutiers regularly. From here, Santé Yoga can pick you up for 20 EUR one way (depends on availability. Please request on booking to avoid disappointment). The train ride is stunning!
Cancellation Policy
A reservation requires a deposit of 100% of the total price.
The deposit is fully refundable if the booking is cancelled up to 60 days before the arrival date.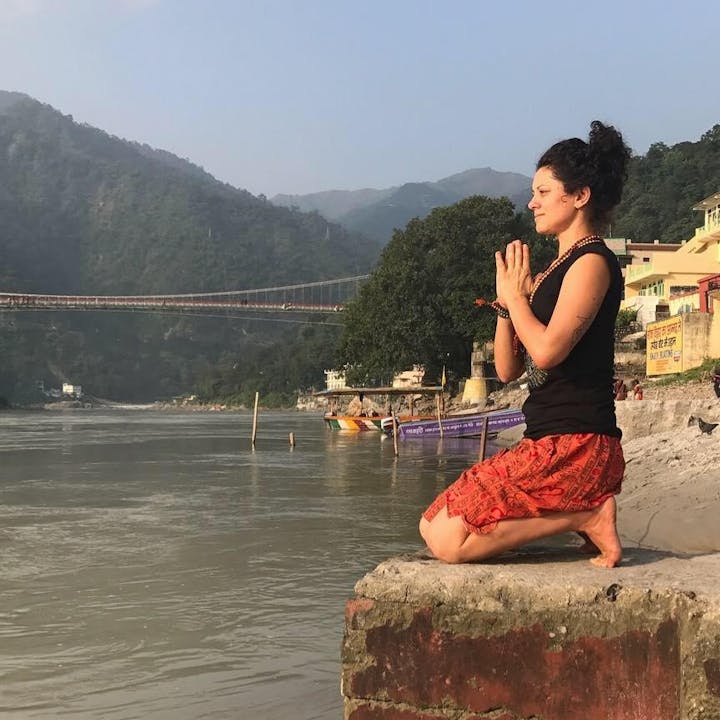 LEAH LIPSON 500 ERYT - SAN DIEGO
Leah Lipson started her yoga journey 13 years ago in a sweaty, stinky Bikram yoga studio in Phoenix, Arizona. She had no idea what to expect, but found balancing and breathing at the same time. Bliss she felt in the hands of the author, and she knew there was something more to learn. In 2010 Leah completed her first 200 hour training at the Southwest Institute of Healing Arts in Tempe, Arizona under the guidance of Anusara Certified ERYT, Christy Burnette. Leah put yoga teaching on the back burner and took a corporate job in San Diego, but in 2017, she found herself unfulfilled in her work, she asked herself: "What is the one thing you are passionate about, that you want to spread and share others? "The answer remained the same:" YOGA. "At that time she decided to quit her job, follow her heart and enhance her education by going to the source, where did she start? Upon completion at 500 hours training at Shiva Yoga Peeth in Rishikesh, India she has always been teaching to a variety of people including the elderly, prenatal, disabled and chair yoga. She is the founder of "The Cape May Yoga Club" has public space in Ocean Beach, San Diego where she and other teachers collaborate guiding yoga classes, ceremonies and sound healings. Leah has a knack for yoga classes with creative themes. She most recently was teaching in Guatemala at Lake Atitlan where she became interested in Mayan Astrology and leading a "Mayan Astrology Flow" yoga class. Leah's life word is: "Connection" her goal is to guide the student to feel connection that is between the body and mind or the soul and the heart. You will find her presence and her classes to be grounding, playful and heart opening. Her personal practice has had a transformative impact on her life and she "Coming to my mat is a sacred space, when I am on my face outside worries and distractions. Her personal practice has had a transformative impact on her life and she "Coming to my mat is a sacred space, when I am on my face outside worries and distractions. Her personal practice has had a transformative impact on her life and she "Coming to my mat is a sacred space, when I am on my face outside worries and distractions.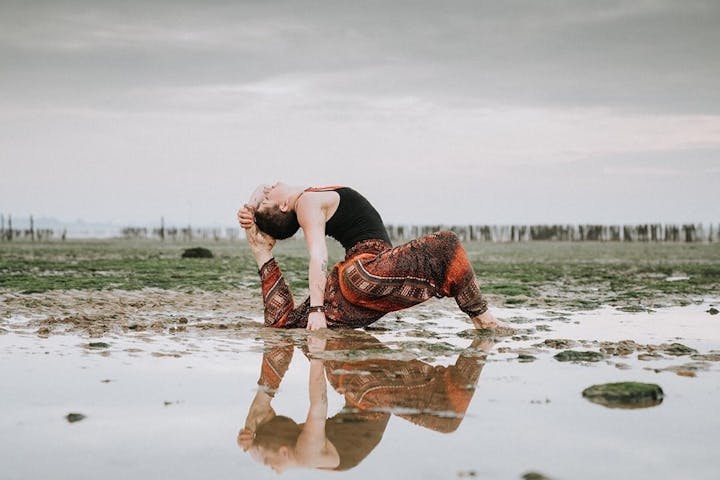 DANIELLE BAKER 500 RYT - UK
As a dedicated health and well-being therapist Danielle has studied, practiced and shared yogic philosophy since 2008, bringing a holistic and unique approach to self-healing. She teaches yoga as a way of life, to develop a greater understanding of the body and mind with the intention to transform and grow. Danielle takes the strength she has developed in her personal life and career to find depth and focus in her classes whilst encouraging an accepting attitude to all feelings and sensations which arise.  
Danielle believes that yoga can be welcomed into the lives of everyone to bring the internal and external world into a conscious awareness. She encourages individuality and self-discovery by providing a safe and accepting space to practice and explore. By having an extensive knowledge in anatomy and physiology though previous areas of work, Danielle guides her students with practices to support their current situation.   
Danielle served 12 years in the Army and during her service she was a passionate athlete devoting her time to compete in boxing, triathlon and biathlon. Since 2007 she has raced at a high level within the Army but went onto coach in 2014 within the Army and continued as a civilian from 2018.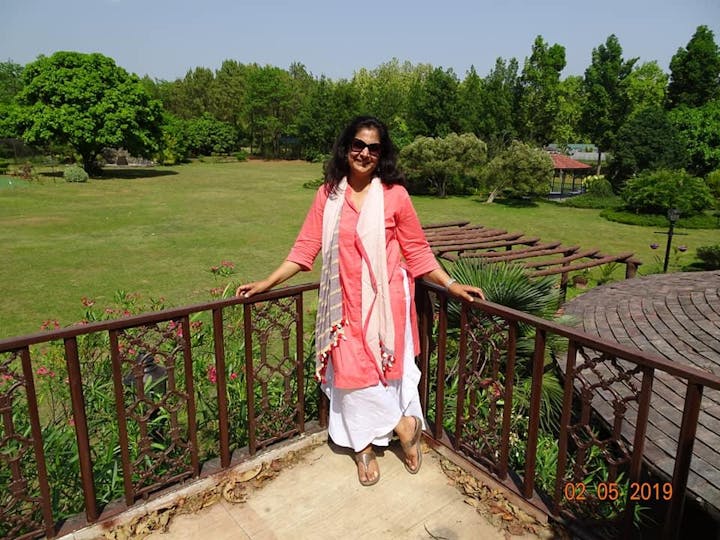 SHIVAGI BHAVA YOGA TEACHER - RISHIKESH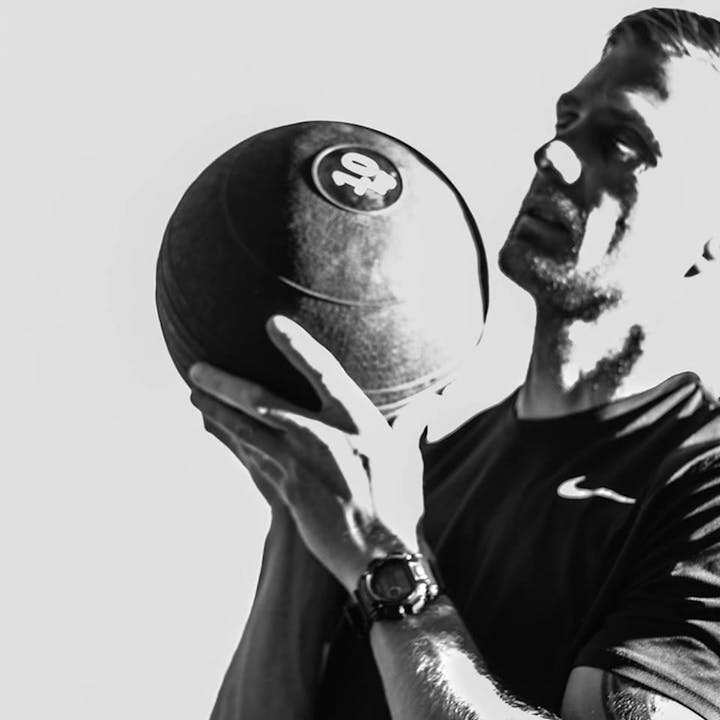 JAKE DUVAL - ANATOMY & PHYSIOLOGY - UK