Description
3rd Year Alignment & Golden Era Anniversary

NO.1 FOR ARTS & CULTURAL ENGAGEMENT

www.2012Alignment.co.uk

---



3rd YEAR 2012 PLANETARY ALIGNMENT ANNIVERSARY & GOLDEN ERA



Bowu ni? Jumbo? Lumela? Moni? Sakafet?

HART CULTURE C.I.C. is Leading A Golden Era. This is the 3rd Year of the official 2012 Planetary Alignment Anniversary and Golden Era 2015 - a highly anticipated Paradigm Shift where 'Positive Consciousness' and 'Self' unite. It is a privilege to observe the 3rd year Anniversary, the Gods are with us.

The Almighty Father has made man in his perfect image - and Science has put these beautiful facts under the microscope. Humanity has given the world 400 Years to study the beauty of 'Nature' in the 'lab' and under extreme Scientific focus including 'Chemistry' (Western Study of the behaviour of Melanin), Biology, Aeroscience, Scientology, Geographics, Mathematics, Algebra, Psychology, Sociology, Anthropology, Ethnography to Physics (The speed and transformative power of Melanin).

We are full of joy and optimism, as everything that man needs to delve into the Highest Heaven's is already contained within him, it has been declared by the Almighty God through the precious 'Word of God'. All he/she simply needs to do is - 'AWAKE' & 'ALIGN' to the truth of his/her own 'existence'.

We seek to connect the Most Outstanding 150% Positive Black/African Businesses in the UK and beyond to ensure that we live the Glory of God every day. That makes this year an extra conscious year.

Last year we celebrated the #TheLastOfLondon #2012Alignment hosted by Hart Culture C.I.C. in London successfully with a record number of Attendees.

HC International will now host the 2012 Alignment event from the homestead of the Caribbeans, The US or on the African Continent from 2015 onwards.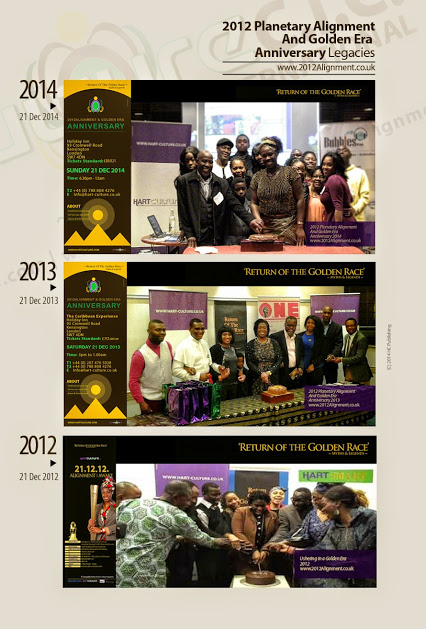 The WORLD is a wonderful place of 'Life & Discovery' with all of its Secrets, Mysteries and The Uknown. The '2012Alignment', is hosted by HC International. HART CULTURE Royal Patronage belongs too - HRH Valda Hart and H.I.M E.J. Hart.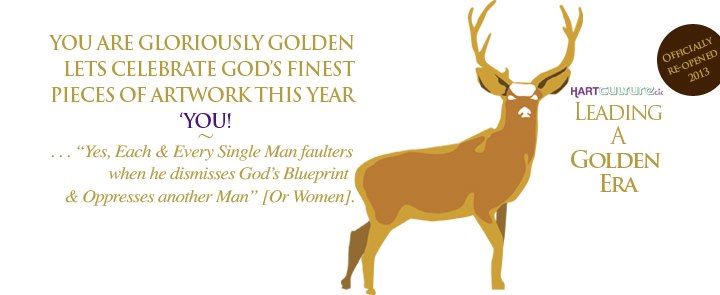 A Cultural Concept of 'Renewal' and 'Spiritual Transformation'.
Alignment celebrates breaking open into a strictly 'Positive' Conscious Existence and deeper knowledge of 'The Self'.


---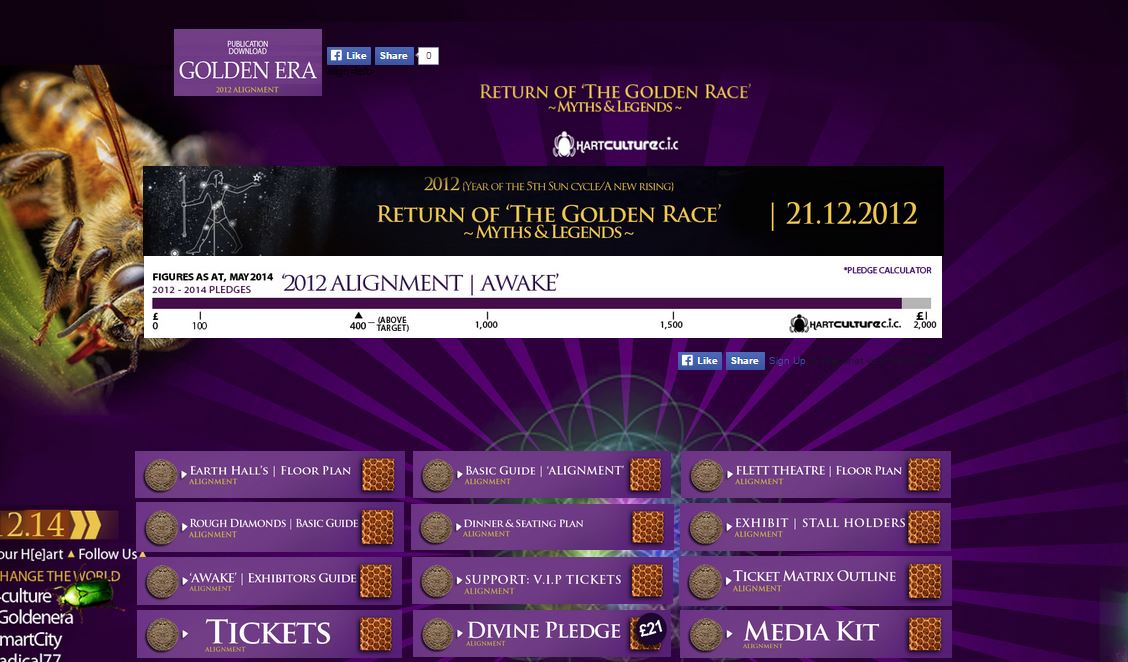 ---
TESTIMONIALS/KEYNOTE
SPEECHES:


... 'THE RETURN'


RETURN OF THE GOLDEN RACE
'50 Most Outstanding Jamaican Women'

The Ex Worshipful Mayor of Southwark,
Althea Smith

There is so much to see, and encourage you to attend with a Inter-galactic open mind ...

FURTHER READING | '2012 PLANETARY ALIGNMENT'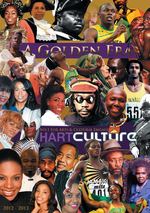 Golden Era
LEADING A GOLDEN ERA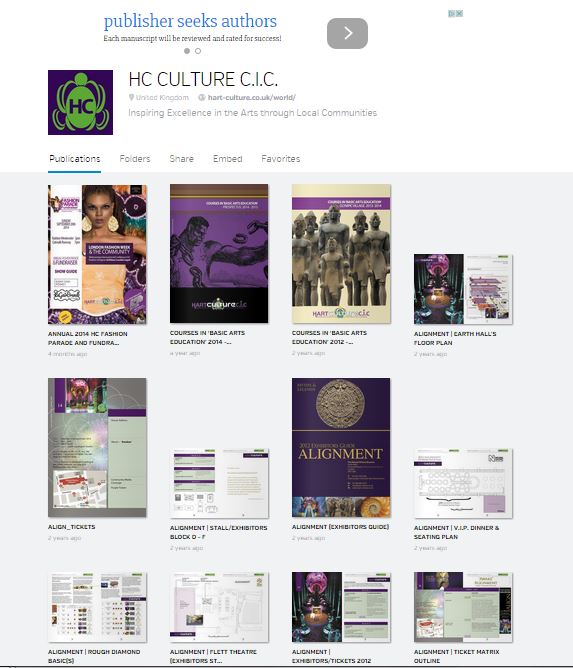 HART CULTURE PUBLISHING ONLINE
Visit
(c) HART CULTURE PUBLISHING, 2015
Organizer of 2012 ALIGNMENT & GOLDEN ERA ANNIVERSARY 2015