Description
The 2012 Public Law Lecture | Our Constitutional Unsettlement is hosted by the School of Law, Queen Mary, University of London and kindly sponsored by the journal Public Law, a Sweet & Maxwell publication.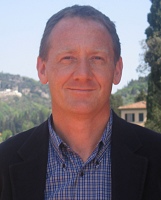 This year's lecture will be presented by Professor Neil Walker, Regius Chair of Public Law and the Law of Nature and Nations at the University of Edinburgh. Professor Walker will discuss how recent changes or mooted changes to our constitutional settlement pose a perhaps unprecedented challenge to the integrity and structure of the British state. These include the movement towards greater autonomy or independence for Scotland, continuing pressure for reform in Wales and Northern Ireland, and renewed federal momentum in the European Union. Alongside these territorial challenges, proposed reform of the Lords and the enhanced role of our new Supreme Court in human rights and other matters are reshaping the basic idea of single chamber legislative supremacy which has long been the abiding principle of our 'efficient' constitution. The range and profundity of these changes has in turn led to renewed interest in a more systematic approach to the specification and reform of our core constitutional commitments, including initiatives aimed at constitutional codification and providing special procedures for constitutional reform, and even renewed discussion of the possibility of a full written constitution. However, the very factors which explain this new approach may prevent its success. The diversification of political identities and the disagreement over core constitutional values which lie behind contemporary unsettlement may frustrate efforts to articulate more clearly and so strengthen our common constitutional commitments.
Professor Walker's main area of expertise is constitutional theory. He has published extensively on the constitutional dimension of legal order at sub-state, state, supranational and international levels. He has also published at length on the relationship between security, legal order and political community. He maintains a more general interest in broader questions of legal theory as well as in various substantive dimensions of UK and EU public law.
This event will be followed by a drinks reception to which all attendees are invited.
Organizer of 2012 Public Law Lecture | Our Constitutional Unsettlement