Description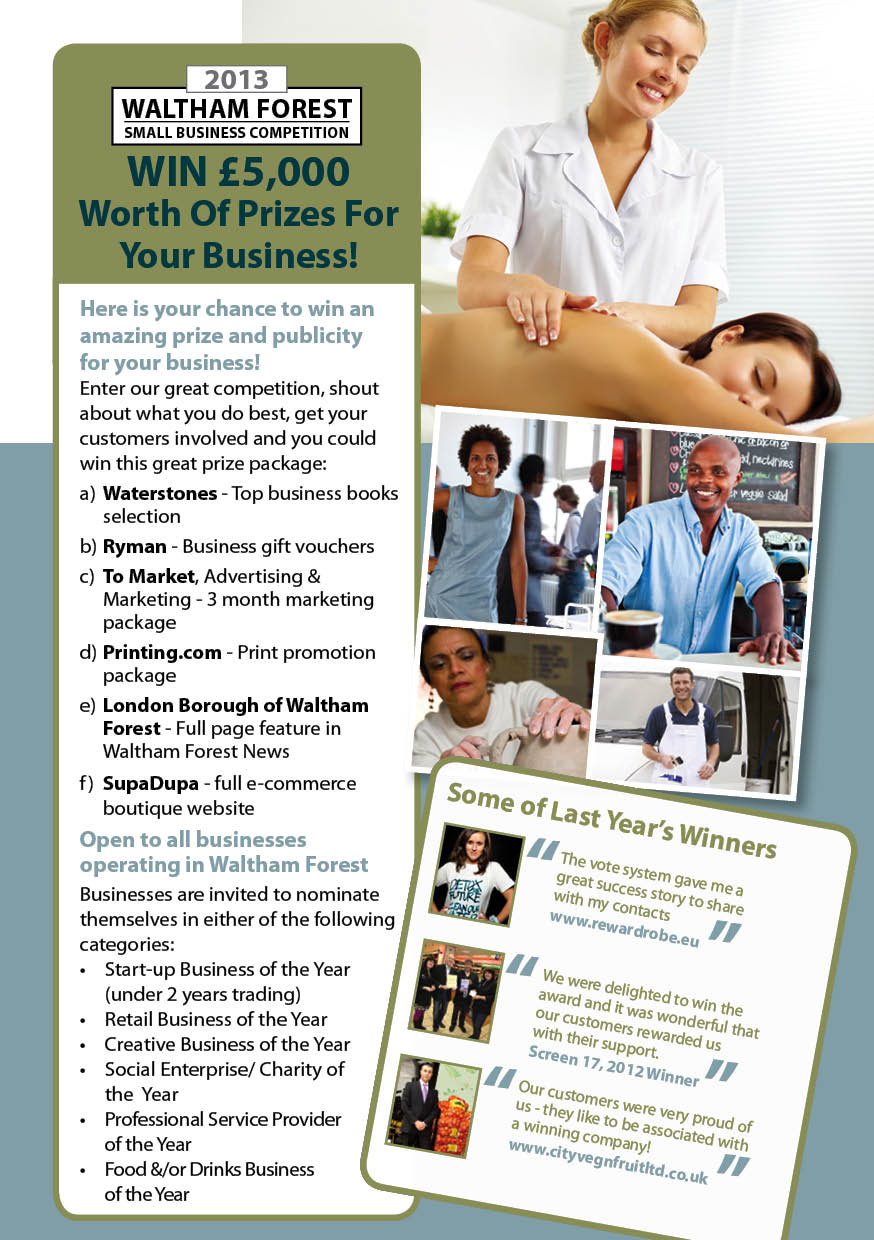 WIN £5,000 Worth Of Prizes For Your Business!
supported by: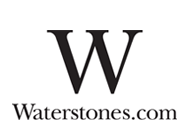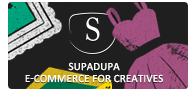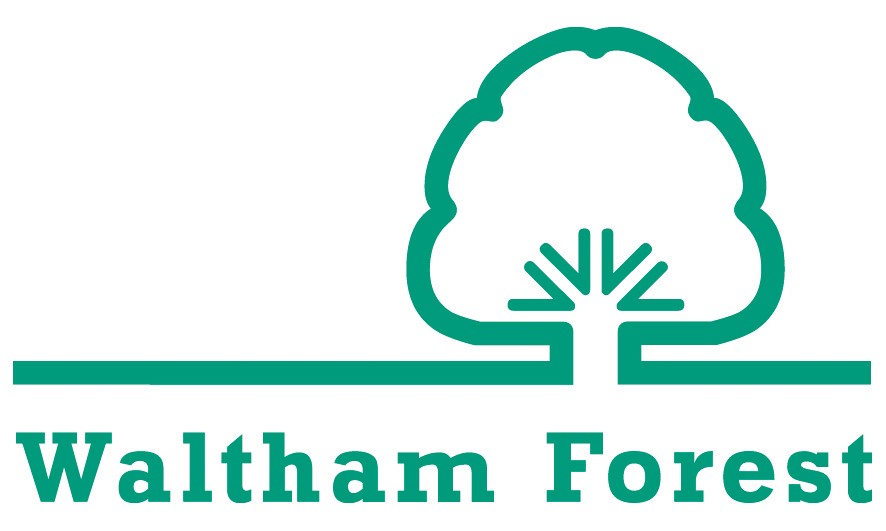 Isn't it time that you were recognised and rewarded for the determination, hard work and contribution your business makes to the Waltham Forest economy?
Here is your chance to shout about what you do best and have the opportunity to win this great prize package:
1. London Borough of Waltham Forest - a full page feature in the Waltham Forest News
2. Printing.com Leytonstone - business card print package

3. Ryman, The Stationers - Business gift vouchers
4. Supadupa e-commerce websites - a free full e-commerce website for 6 months
5. To Market, marketing agency - 3 months' marketing support
6. Waterstones, book stores - Business book vouchers
Open to all businesses in Waltham Forest
Businesses are invited to nominate themselves in either of the following categories:
Start-up Business of the Year (under 2 years trading)

Retail Business of the Year

Creative Business of the Year

Social Enterprise/ Charity of the Year

Professional Service Provider of the Year

Food &/or Drinks Business of the Year
Why should I get involved?

1. You'll be able to gain valuable publicity for your business and promote the services that you offer.
2. You'll be supporting the movement to shop local and attract more customers.
3. You'll be supporting the celebration of the great variety of small businesses operating in Waltham Forest
How will it work?
- All businesses are invited to select an appropriate category and nominate themselves. A maximum of 2 category nominations are permitted. Category nominations must be received by 5pm Friday 29th March.
- Categories winners will be selected and announced by Wednesday 10th April. Category winners will be asked to get as many votes as possible in a bid to win the overall competition prize - a great way to get your clients and customers involved!
- The overall winner will be announced on Tuesday 30th April and awarded during that week, supported by local press and key social media channels.
Sounds great! How do I enter?
You can nominate your business by registering at the top of this page. You will then be taken to an application form, which must be fully completed. You can use any previous supporting information to support your case - testimonials, video, posters, pictures. All applications must be made online.
Important Dates:
Category entry deadlines 29th March 2013

Category winners announced10th April 2013
Overall announced winner 30th April 2013
Rules:
The competition is open to all types of businesses based in the London Borough of Waltham Forest with 50 or less employees. Full terms and conditions are available at: www.walthamforestbusiness.co.uk

To Enter- click the "Register" button above for the chance to win!

Organiser of 2013 Waltham Forest Small Business Competition