Location
Stratford-upon-Avon College
The Willows North
Alcester Road
Stratford-upon-Avon
CV37 9QR
United Kingdom
Sales Have Ended
Registrations are closed
Thank you for your interest in this event. We are sorry but registrations for this event have now closed. It might not be too late to join us on 25 June in Newcastle or 9 July in London. Check out availability here on Eventbrite. If you can't join us we'll be tweeting from the event @equalitytoolkit and we'll post information up on our website: http://www.equalitiestoolkit.com
Description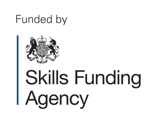 This is the second of 3 free annual national equality and diversity projects' dissemination events.
In October 2013 the Skills Funding Agency and NIACE selected and funded 40 education and training organisation to undertake development and research projects. Thsi is your chance to hear how they are getting on, learn from their experiences and find out what impact they are having.
This is the 5th year in which providers have come together in the Summer term to share the impact of their equality and diversity grant funded projects.
The Stratford-upon-Avon College Reach Out Theatre Collective is one of this year's projects and we are therefore grateful to Stratford-upon-Avon College for volunteering to host this dissemination event during Shakespeare's 450th birthday celebrations.
These popular and inclusive equality and diversity events offer:
A great way to keep up to date with effective practive in equality and diversity
The chance to be the first to get your hands on new resources
An opportunity for you to join learners, employers, providers and policy makers in discovering, discussing and debating the implications and impact of this year's equality and diversity grant funding to projects and how our sector is really doing around equality and diversity and the Public Sector Equality Duty (2010)

A learning experience you'll remember (for all the right reasons) for the rest of the year

At Stratford-upon-Avon we are especially looking forward to a lunch-time performance by the Reach Out Theatre Collective
Places are limited. Book now to avoid disappointment
Refreshments and lunch are provided free.
The college buildings are wheelchair accessible. All projects sharing their work are required to ensure that their activities and resources are accessible to peoplw who are blind/partially sighted and/or deaf/hard of hearing/use BSL.
For directions and full details of public transport and parking see: http://www.stratford.ac.uk/AbouttheCollege/HowtoFindUs/HowtoFindUsHomepage.aspx . This includes details of nearby parking but as the Summer term will be over by 2 July, there will be plenty of parking at the college.
Please remember to:
Tell us when you book about your access, faith/belief, dietary, learning or other requirements, including if you will be observing Ramadan and would like a fasting pack

Let us know if you do not want to be included in any photographic, video and/or audio recodings made at the event

Update your contact details if they change before the event

or download the audio programme

EDIF projects' webpages: http://www.equalitiestoolkit.com/content/EDIF-intro

Projects' blogs: http://www.equalitiestoolkit.com/blog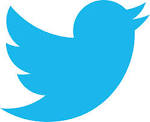 Follow us on Twitter @equalitytoolkit #EDIFund

Our Pinterest board: http://www.pinterest.com/cb1893/summer-2014-edif-events/
What next?
We'll send you a reminder 48 hours before the event. Meanwhile please follow us on Twitter or check the links above or check back here on Eventbrite occasionally for updates.
We look forward to seeing you
on Wednesday 2 July 2014 in Stratford-upon-Avon