Location
Cocoon Networks London
4 Christopher Street
London
EC2A 2BS
United Kingdom
Description
Meet with confirmed speakers (part of):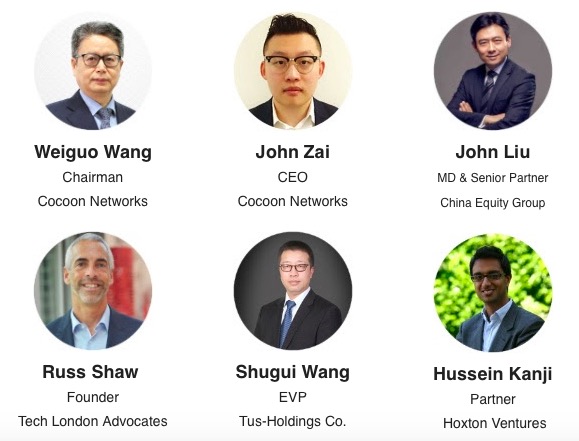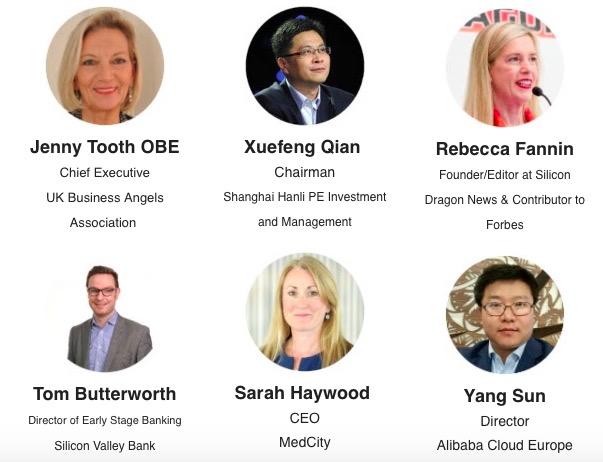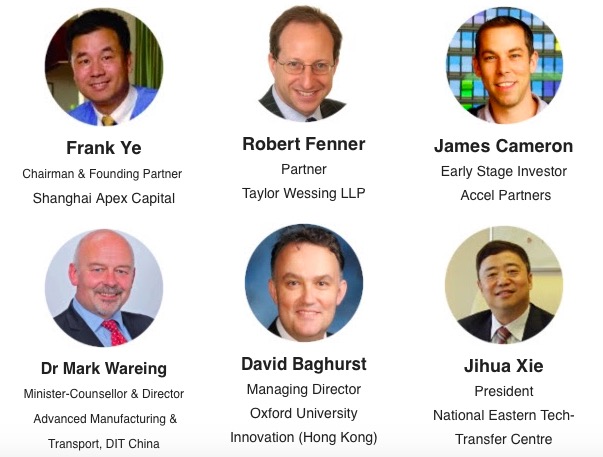 Cocoon Networks, in association with Department for International Trade, London & Partners, Tech London Advocates, National Eastern Tech-Transfer Centre (China), Zhangjiang National Innovation Demonstration Zone (SHIPs, China), ChinaEuqity Group, Tus-S&T Service Group and other partners, are delighted to invite you to attend the very first China-UK tech festival: 2016 China-UK Hi! Technology Festival.
As an exciting way to pre-launch Cocoon Networks London, one of the largest and the most comprehensive innovation centres across Europe, the festival aims to create a real platform to stimulate connections and strengthen further cooperation for equity investment, technology transfer and bilateral business between China and the UK. The festival will (1) showcase/exhibit advanced technologies, (2) share insights of China-UK markets and bilateral business opportunites, and (3) discuss how China and the UK can work together financially and strategically on nurturing world-changing ideas to grow fast and globally.
Please sign up for joining a China-UK technology and entrepreneurship community.
We look forward to seeing you there!
---
---
Agenda
DAY 1 (8th Dec.)
[ Exbihitions and workshops: 10:00--17:30 ]
8:30-9:30 Registration & Arrival drinks
9:30-10:30 Opening Ceremony & Launch of Cooon Networks London
10:45-12:30 Nurturing advanced tech startups and helping them scale up to China
12:15-14:00 Networking Lunch
14:00-15:30 UK-China green-tech opportunity: Launch of Mulberry Green Tech Fund
15:30-15:45 Cocoon's 2017 plan on funds
16:00-17:30 Bridging and building China-UK Startup and Entrepreneurship Communities
Workshops (on 8th Dec.)---sign up for workshops: please contact London@cocoonnetworks.com
11:15--11:45 Small business accounting (TBC)
12:00--12:30 Chinese Investor Workshop
Host: Daniel Shi, Founder & CEO 23Seed, focusing on FinTech, InsuTech, TMT sectors
14:00--14:30 The legal issues in startups fundraisings
Host: Taylor Wessing LLP: Robert Fener & Simon Walker
14:45--15:15 Crowdfunding
Host: Crowdcube: Mike Royston
15:30--16:30 1h workshop with Chinese investors
Host: Xuefeng Qian, Chairman at Shanghai Hanli Private Equity and Management, focusing on ITFIN (FinTech), Mobile Internet, E-commerce, Digital Media, New Energy Technologies, MedTech sectors;
Frank Ye, Chairman & Founding Partner at Shanghai Apex Capital, focusing on GreenTech, BioTech (Bioscience), MedTech, Information Science, Material Science
William Qian, Managing Partner at Shanghai Liuhe Venture Capital & General Manager of Data HENEWS Lab, focusing on Big Data, FinTech, Data Source (API), Analytical Application, Data-Driven Technologies, Decision-making
16:45--17:15 Inside out: make your brand stand out from the begining
Host: Brandfuel
DAY 2 (9th Dec.)
9:30-10:00 Registration & Arrival Drinks
10:00-11:30 China-UK technology transfer and IP management
11:45-12:15 Launch of Realities Centre
12:15-12:30 Announcement of the collaboration between Cocoon Networks and Tuspark Global Network
12:30-14:00 Networking Lunch
14:00-14:50 Invest in growth companies and China-UK M&A
15:00-15:45 TGN presents: Are you ready for China? Discussion on cross-industry market development into China
16:00-17:30 Creativity is fabulous: Can China be creative? Practicla opportunities for UK production talents
19:00-21:00 Cocoon Networks Pre-Christmas Party