Description
THE CONTACTLESS INTELLIGENCE CONFERENCE has expanded to offer different formats to engage delegates over two days:
Main Contactless Intelligence conference with keynotes, presentations and panel sessions

Informal and interactive 'unconference' sessions, guided by industry specialists

Gala Dinner accompanying the Contactless and Mobile Awards ceremony in the evening

A

second conference day

with two in-depth forums on key future topics for the Contactless and Mobile industry
DAY ONE: Tuesday 26th April 2016
09:15 – 09:20 Opening Remarks
Conference Moderator: Ram Banerjee, Transaxiom
09:20 – 10:00 Industry Key Notes

The convergence of intelligent payment solutions is the next step for mobile and contactless implementations throughout Europe. Two leading players are sharing their visions with us during the opening keynotes:
Mobile Payments 2020
Sandra Alzetta, Executive Director Core Products, Visa Europe
From wearables to wallets: a successful strategy through customer engagement
Tami Hargreaves, Director of Digital Consumer Payments, Barclaycard

10:00 – 11:10 SESSION 1: How are digital and contactless technologies helping our local economies grow?
In this session we're looking at the changing face of payments outside of the normal retail environment. While the industry and local governments are supporting the move towards a mobile and contactless infrastructure, we're asking: What is the reality? Are local economies really growing as a result of contactless implementations? We have invited spokespersons from groups representing city centres, market traders, vending, charity collections as well as taxi drivers to get a realistic picture of the customer experience.
Confirmed Speakers:
Can't touch this – how contactless is changing the third sector
Cancer Research UK: Paul Weaver – Digital Innovation Manager
The Impact of Cashless Payment in Soft Drinks Vending
Lucozade Ribena Suntory: Daphne Stopforth – Chilled Solutions Manager
Cork Cashes Out – Cork's move to become Ireland's first cash-free city
Cork Cashes Out (a Cork City Centre Forum initiative): Ciarán Curran – Associate Director
Confirmed Panelists:
Creditcall: Lars Pedersen – CEO
Love Your Local Market (a National Association of British Market Authorities initiative): Ellie Gill
cab:app: Derek Stewart – Co-founder
11:10 – 11:40 Networking Break
11:40 – 12:50 SESSION 2: Can contactless ticketing really move beyond regional silos?
This session looks at the mobility sector: The introduction of smart ticketing on public transport has fundamentally changed how passengers around the world pay for and manage their travel. Beyond that, it has become a reference on how customers view public transport services. In this session, we want to look at how different regions and even different countries, can work together to improve the customer experience.
Confirmed Speakers:
Contactless Transit Collaboration
The UK Cards Association (UK): Richard Koch – Head of Cards Policy
Transport for the North: Integrated and Smart Travel
TfN – Transport for the North (UK): Alison Pilling – Programme Director for Integrated and Smart Travel
TfGM – Transport for Greater Manchester (UK): Steve Ramsay
The Belgian Public Transport Card heading for the future of e-services
La Société des Transports Intercommunaux de Bruxelles (Belgium): Erik Baele
Ticketing in the US
Masabi: Stuart McLay – Senior Account Manager
Confirmed Panelists:
ATOC – the Association of Train Operating Companies (UK): Steve Howes – Managing Director, Rail Settlement Plan
Infineon: Bjoern Scharfen – Marketing Director
12:50 – 13:50 LUNCH
13:50 – 15:05 SESSION 3: The Future of Payment

Payments could be facing a massive upheaval in terms of technology, and application solutions. From transactions within specific commerce networks to a traceable global currency complete with an efficient infrastructure will mean not only a massive cost reduction for all market participants, it will even change global banking. The next evolution in payments is about to begin.
Confirmed Speakers:
Driving commerce by bridging the online to offline gap
TrialPay: Eric Lein – Head of European Operations
The Blockchain: What is it and why should you care?
Epiphyte: Edan Yago – CEO

Contactless Payments powered by the Blockchain
Plutus.it: Danial Daychopan – CEO

Filling the mobile wallet – augmenting real-time interactions
When is a wallet more than a wallet? When it becomes an enabler of day to day interactivity. Payment is not the only aspect found within a physical wallet and should not be considered the only element found in the virtual wallet either. While ID and credentials make up a significant portion of the users day to day activities, the mobile wallet has yet to catch up. Until it does so, it will always play second fiddle to a physical wallet.
Confirmed Panelists:
The progress of mobile wallets
GSMA: Claire Maslen – Senior Financial Services Manager

Payment security: Tokens, HCE or just better firewalls?
Visa Europe: Jonathan Vaux – Executive Director, Innovation Partnerships

Expanding NFC service usage through the Contactless Companion Platform
Samsung: Joerg Suchy – Associate Director Strategic Business Development Chip Card, NFC and Bio-Processor for EMEA
15:05 – 15:30 Networking Break
15:30 – 16:30 SESSION 4: WORKING GROUPS
GROUP 1: Charity – How can contactless technology be harnessed by the charity sector to increase donations? What support is still needed from the contactless industry? Can the mobile phone (NFC, mobile wallets, apps etc.) add a new dimension to interaction with donators?
Group Leader: Ian Shayler, The UK Cards Association
GROUP 2: Beyond bricks & mortar – What benefits can contactless/NFC really provide to small businesses, street traders, taxi drivers and vending operators? How can the different sectors build on each others' success stories? What still needs to be done for contactless to become the payment method of choice?
Group Leader: Richard Warren, Miura Systems
GROUP 3: Services within the mobility sector – Will the UK transport sector really be able to agree on a countrywide scheme? Can we learn from other countries? Can the commuter/traveller ever hope to make a cashless journey from door to door (parking, train, bus, bike hire etc.)?
Group Leader: Kevin Farquharson, Smart Card Networking Forum
GROUP 4: Alternative payment methods – We've been hearing about "disruptive players" in the payment industry for many years now, but who are those players? How can the consumer benefit from new technologies/processes/ecosystems? What might our ecosystem look like in the future?
Group Leader: John Devlin, P.A.ID
GROUP 5: The future of wearables – With major brands launching their own smart watches, wristbands and NFC enabled clothing, is this a technology fad or a natural evolution for contactless technology? What are the potential business cases? Will the older generation be left behind? How can the functionality move beyond payment and integrate multiple applications and services for the user?
Group Leader: Phil Sealy, ABI Research
16:30 – 17:00 WRAP UP
17:00 END
18:30 – 19:00 Drinks reception
19:00 – 22:30 Contactless & Mobile Awards Gala Dinner
DAY TWO: Wednesday 27th April 2016
The 27th April will see the two Forums being held in the London Hilton Tower Bridge Hotel. One based on the topic of Mobile ID and the other on the topic of Open Standards. A variety of organizations and Alliances are supporting, endorsing or hosting the Forums and further details will be made public in the next few weeks, so please check back regularly. Both Forums ARE FREE TO ATTEND and are limited in numbers on a first come first served basis.
Mobile ID Forum:
Hosted by the Silicon Trust
In 2016, the Silicon Trust will host the 2nd edition of the Mobile ID Forum in the center of London. The Forum is co-hosted with the 10th edition of the Contactless Intelligence Conference and Contactless & Mobile Awards, both being held on April 26th.
The Silicon Trust considers the change in form factor and service delivery from the traditional smart card or booklet to the use of mobile devices as one of the most important trends in the ID industry. Across Europe, the use of smart mobile devices has become an essential part in the service delivery in many key applications, such as retail, banking, access and telecommunications.
The status quo of mobile identity schemes is changing from month to month with different value chain players positioning themselves as trusted providers.
For the Mobile ID Forum day, we have invited private sector and government representatives to share their views on the current status and future trends of mobile ID implementations. A special focus will be on the analysis of why government sponsored mobile ID implementations are only slowly getting of the ground and how the public sector must learn from successful private sector implementations and business cases.
Forum times: 9am to 3pm (including lunch)
9:00 Registration
MODERATOR: Frank Smith, Chair, e-MOBIDIG
9:15 – 9:35
Collaboration: Public-Private Partnerships
Susan J Dawes, Program Manager, Open Identity Exchange UK
9:35 – 10:05
Germany: Mobile devices as a trust anchor
Daniel Augustin, Institut für Informatik / Fachbereich Mathematik und Informatik, Freie Universität Berlin
10:05 – 10:25
The role of mobile for IT security in critical infrastructures in Europe
Dr. Steve Purser, Head of Core Operations Department, ENISA – European Network and Information Security Agency
10:25 – 10:45
Opportunities for a mobile patient identification in the French private ambulatory care sector
Michel Venet, Directeur Identité Numérique, GIE SESAM-Vitale
10:45 – 11:15 Panel Discussion with all the speakers
11:15 – 11:35 Coffee Break
11: 35 – 11:50
Lighting Talk: Yoti – Mobile ID App revolution?
Paco Garcia, CTO, Yoti
11:50- 12:10
Your identity on your Smartphone – the next step in the mobile revolution
Steven Warne, Director of Solutions Marketing, Government ID Solutions, HID Global
12: 10 – 12:30
Mobile Connect, Authentication at Hand
Serge Llorente
, Director of Mobile Connect, Orange
12:30 – 12:50
FIDO & Mobile Connect
Michelle Salway, Senior Director Sales – EMEA, Nok Nok Labs
Dr. Rolf Lindemann, Senior Director Product and Technology, Nok Nok Labs
12:50 – 13:30 Panel discussion with all the speakers
13:30: Lunch
Open Standards Forum
Sponsored by Infineon Technologies
The 2016 Open Standards Forum will build on the success of 2015 to educate participants about the benefits of open security standards. The application focus expands towards secure authentication standards and includes the explorations of these developments.
Open industry standards assure that existing and future products and offerings are compatible and that anyone can evaluate the technology. Service providers and enterprises can accommodate various devices and services without having to make new investments or reverting to proprietary configurations.
The Open Standards Forum gives insights into successful implementations as well as the challenges faced when moving away from proven proprietary solutions.
Forum times: 9am – 3pm (including lunch)
09:15 – 11:00 SESSION 1: TRANSPORTATION, TICKETING & PARKING
Session moderator: Kevin Farquharson, Smart Card Networking Forum
Transport Authorities and Operators as well as MNOs share challenges and success stories of system migration to open standards. Focus on mobile ticketing platforms as well as contactless card systems.
9:15 – 9:35: The future of transport ticketing – open standards in Russian regional solutions
Peter Sokolovski, Udobnji Mashrud (Russia)
9:35 – 9:55
Laurent Cremer, OSPT Alliance (France)
9:55 – 10:15
Erik Baele, La Société des Transports Intercommunaux de Bruxelles / Calypso Network Association (Belgium)
10:15 – 10:35: What is possible, permitted, useful and ready in Contactless for Unattended – such as Vending, Parking, Transportation and Charities? The session includes technical challenges, role of standards, rules, restrictions and suitable solutions.
Liz Coode, Creditcall (UK)
10:35 – 11:00 Panel Discussion with speakers and additional panelist:
Steve Wakeland, ITSO (UK)
11:00 – 11:30 Networking Break
11:30 – 12:15 SESSION 2: STRONG AUTHENTICATION
Session moderator: Kristian T. Sørensen, Norfico

Linking Identity and Authentication
FIDO use cases in healthcare and online service providers
The role of the FIDO standard for the public sector
Confirmed speakers:
Michelle Salway, Senior Director Sales – EMEA, Nok Nok Labs
Dr. Rolf Lindemann, Senior Director Product and Technology, Nok Nok Labs
David Pollington, Head of Applications & Services, GSMA
12:15 – 13:30 SESSION 3: VAS, PAYMENT CONVERGENCE & RETAIL
Session moderator: Kristian T. Sørensen, Norfico

Latest use cases for mobile and contactless implementations beyond smart mobility, such as payment, hospitality and retail. This session takes a close look at implementations beyond the mobile wallet and as the mobile offering extends to include wearables and other form factors. The questions raised in this session will look at both, open standards based solutions and proprietary implementations to determine the advantages each model has to offer to the market.
12:15 – 12:30 Understanding the wearables market
Samee Zafar, Edgar Dunn & Co (UK)
12:30 – 12:50 Open standard for contactless : a new approach for convenient solutions
Sebastien Piolat, Smartlink (Switzerland)

12:50 – 13:05 What impact do new form factors have on NFC deployment?
Salim Dhanani, Carta Worldwide (Canada)
13:05 – 13:20 Payment beyond cards
Nick Mackie, Visa Europe (UK)
13:20 – 13:30 Panel discussion with all speakers and additional panelist
Jörg Suchy, Samsung Semiconductor (Germany)
13:30 – 13:40 Wrap up by moderators
13:40 Networking Lunch
SUPPORTING ORGANISATIONS/MEDIA COMPANIES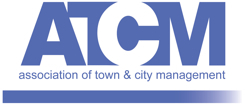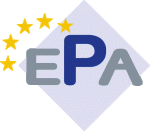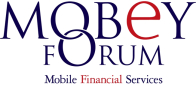 Organiser of 2016 Contactless Intelligence Conference, Forums and Contactless & Mobile Awards Dinner