Description
Join me for a life changing 'NLP Foundation Event' and discover 'The Difference That Makes The Difference' in your life and business.
If you know you have greater capacity than you are using… if you have defining moments that powerfully shaped your life and are ready for a new one… if you want to transform your life or the lives of others while improving your communication, income and influence in the world, then this NLP Foundation Event is for you.
Your title doesn't matter. Your passion for transformation – of yourself, others, and the world is what matters. We assume your mindset of continuous improvement. Therefore, we will focus on that discontinuous shift of consciousness releasing your potential to fully impact your world… and our world.
You can expect this course to change your life!
Barbara Waugh, former manager of worldwide organisational development at HP, has asked the question, "What is the story worth living your life for?" We will explore this question as you future pace your next 30-­40-­or-­50 years of service.
My approach is experiential, challenging and 'real-­time.' If this speaks to you in your life today, join me in Bournemouth or Ibiza; land of beautiful beaches and stunning surroundings for this unique opportunity to discover for yourself the power of NLP and decide whether you wish to pursue further study.
Step off the 'hamster wheel of life'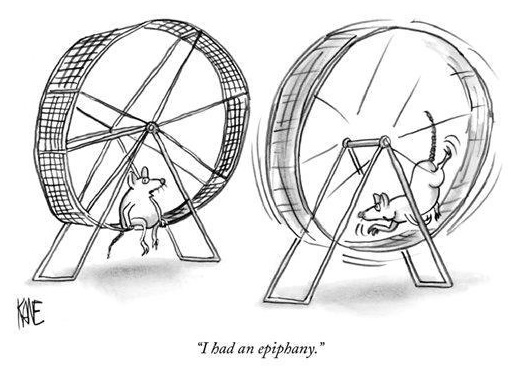 Escape the rat race and begin truly enjoying the process of manifesting the vision in your heart.
By understanding the deep structure of human experience and how to not only change your life, but also others, you will find yourself living your life with passion and purpose!
During this Foundation Event you will explore many of the tools and techniques of NLP. You will discover how to influence by example; using your own key values and enhance inner rapport with yourself as well as with others. This will enable you to face challenges whilst remaining flexible, resourceful and 'on track' while identifying and celebrating your own and others' unique skills and talents.You will also learn how to:
Develop the flexibility and resilience to respond appropriately in your work and life

Welcome on-going change and learning through the giving and receiving of feedback

Coach yourself and others to fulfil their true potential

Build business and personal relationships that are fulfilling and successful

Discover and explore the essence of excellence in yourself and others in ways that support yours and their true potential
Who is Tristan?
I am an international NLP Trainer, Coach and Speaker who works with business people, coaches and leaders who want to make a positive difference for themselves, their communities and the world at large.
Over the last 15 years I have spent time learning from some of the most successful entrepreneurs, coaches and leaders in the world. As a result I have developed a definitive way of advancing your personal or business success – a completely new paradigm in NLP with a foundational system that can solve problems in 28 words or less.
It's a system that guarantees an end to procrastination and overwhelm that will immediately help you regain your work life balance and start calling life on your terms. You will discover powerful strategies to attain a sense of sustainable calm, confidence and positivity amid all the chaos and turmoil in the world.
What expect to leave with:
Improve, repair and build relationships

Resolve external and internal conflicts

Truly communicate - use language to it's greatest advantage, in both the spoken and written word

Persuade, influence and help others

Gain control of unwanted behaviour, habits and reactions

Embrace criticism and compliments equally

Develop insight as to what motivates yourself and others

Align your life with your values
Book your place now
My events are very popular and always have limited space. If you want to bring a friend or two that's fine, but be quick because all workshops are limited to just 16 people to ensure you get personal attention and break through your current limitations to a new level of success.
Next dates:
7th-8th May in Ibiza
Book your discounted space now, by going to the top of this page, and we look forward to seeing you there!