Description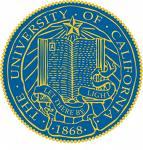 UC alumni, students, friends and guests are invited to attend the
4th Annual UC Summer Barbecue
on Sunday, 10th of July 2016 • 12.00pm to 4.00pm
in the private garden at
Coram Community Campus - 41 Brunswick Square
London WC1N 1AZ
Join University of California alumni, students and friends for a barbecue bash featuring Motherflipper Burgers (vegetarian option available), Beavertown Brewery beer, and some delicious desserts from Cakehole Bakery. There will be plenty to entertain, including garden games like giant jenga, hoola-hoops and a water balloon competition, and make sure to enter the raffle to win some excellent prizes!
The afternoon serves as a celebration of the UC community in the United Kingdom, as well as a way to congratulate alumni from UC Berkeley, Davis, Irvine, Los Angeles, Riverside, San Diego, Santa Barbara and Santa Cruz who will be running the British 10K just that morning in support of scholarships for UC students. Show your campus team support here!
At the UC Summer Barbecue we also welcome incoming first year students who will be studying at UC in the Fall, and UC students who are studying in the UK for the summer.
Join us for this joyous UC celebration - rain or shine!
Tickets
Include entry, 1 burger from Motherflipper, side salads, 1 dessert, and welcome drink (soft drink, Beavertown beer or glass of wine).
Menu

Burgers
Motherflipper cheese burger (patty, ketchup, mustard, lettuce, red onion, gherkin, American cheese)
Candy Bacon Flipper (same as above but with bacon friend in maple syrup)
Spicy Bean Flipper (homemade bean patty, ketchup, gem lettuce, red onion, gherkin, American cheese)
Sides
Potato salad, chips, fresh fruit, quinoa-avocado salad
Dessert
Bakewell Tart or Brownie or Millionarie Shortbread
Notes
5 year olds & under are free
Guests are welcome to bring lawn chairs, picnic blankets or beach balls
There will be a cash bar selling additional soft drinks, Beavertown beer and wine
---
If you have any questions, contact Violet Del Toro, Communications Manager: violet@californiahouse.org.uk