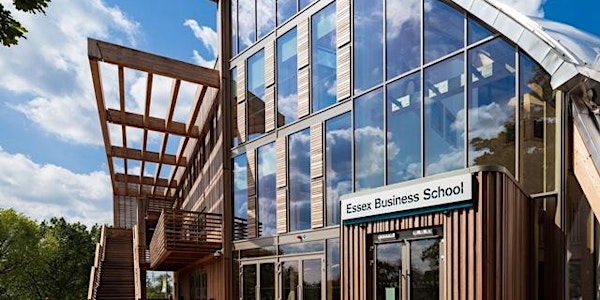 2017 FINEST Summer Workshop
Location
Essex Business School - Room EBS 2.34
Wivenhoe Park
Colchester
CO4 3SQ
United Kingdom
Description
2017 FINEST Summer Workshop
Complexity, Uncertainty and Challenges in the Financial Sector
The Essex Finance Centre (EFiC) at the Essex Business School in association with the Financial Intermediation Network of European Studies (FINEST) are delighted to host the 2017 FINEST Summer Workshop.
This workshop is designed to bring together leading academic researchers, policy makers and market participants to present state-of-the-art empirical and theoretical research on banking and financial markets in a stimulating environment.

Keynote speaker and invited discussants: Francesca Cornelli (London Business School - Keynote Speaker), Manthos Delis (University of Surrey), Michael Lamla (Essex Business School), Alexander Michaelidis (Imperial College London), Francesc Rodriguez Tous (Cass Business School London) and John O.S. Wilson (University of St Andrews).

Confirmed presenters: Marco Boldini (ETF securities), Barbara Casu (Cass Business School London), and Franco Fiordelisi (University of Rome III).
The full programme is available here: Finest@Essex 2017 Workshop Programme.
We hope you can join us in this event and look forward to meeting you in Colchester.
Workshop Organizers:
Claudia Girardone (Essex Business School)
Sotirios Kokas (Essex Business School)
José Manuel Liñares-Zegarra (Essex Business School)
Michael Straughan (Bank of England)
Franco Fiordelisi (University of Rome III)