Description
---
Korean government selected 10 competent startups, small and medium-sized companies as front-runners with up-to-date technologies and products especially in the field of IoT (Robots, Electronics, Healthcare and IT Security) to open a business hub with UK. These companies not only have won prizes such as entrepreneur competitions, Samsung WEnnovation, Korea ICT Innovation Awards, etc., but also have recieved investment from various kinds of governmental agencies and professional investors.
Take a chance to catch up with these promising companies at the Roadshow and build up mutually beneficial business partnership. We are of service to set up business meetings between future partners in one-on-one fashion in RSVP sequence.
In addition, we provide luncheon and transportation costs (Amazon gift voucher worth £50).
Please feel free to contact us anytime and send us RSVP if you want further information about the companies.
We are looking forward to hearing from you soon. Thank you very much.

---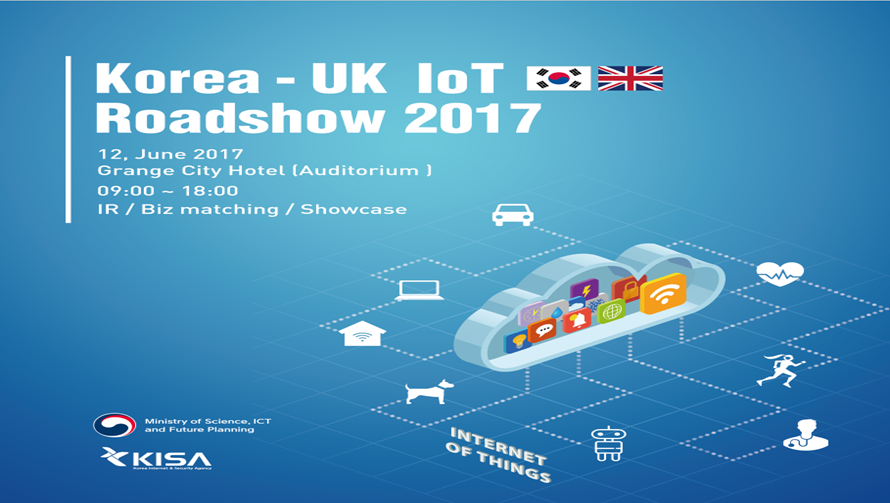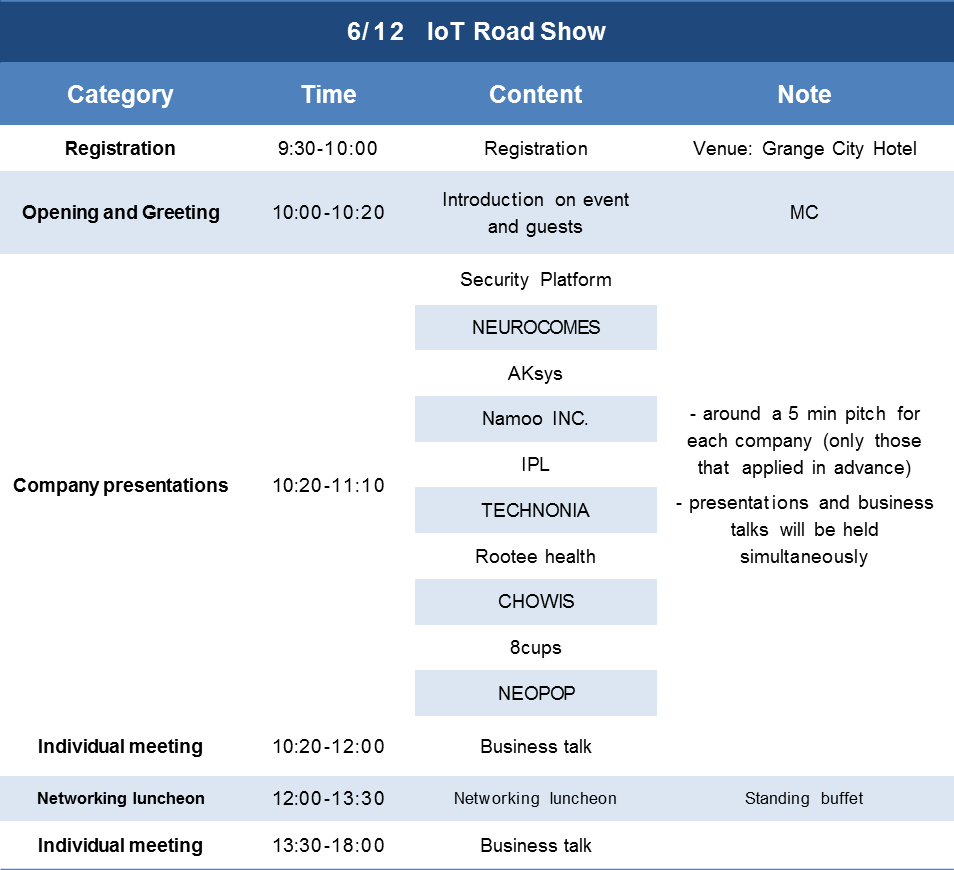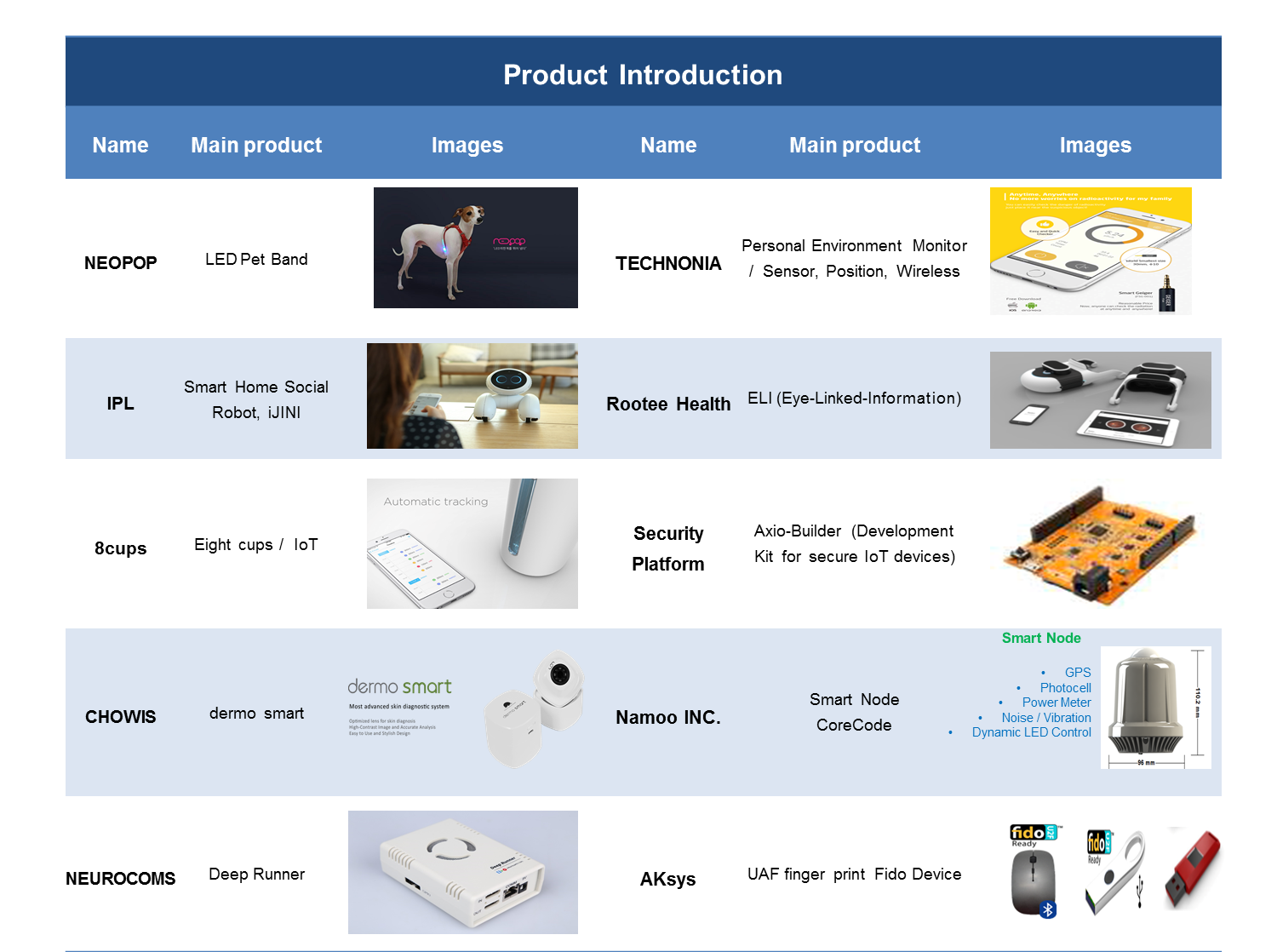 If you want to meet the company at a specific time, let us know the time.