Description
Flannels England Vs GT Bank Commonwealth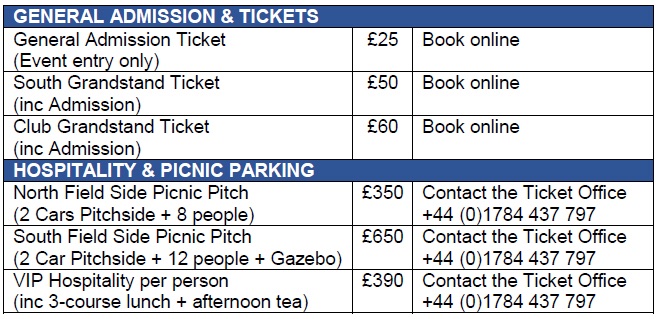 The Royal Salute Coronation Cup is the largest annual international polo match in the world. Set in the stunning location of Smith's Lawn in Windsor Great Park, the event has become a social and sporting highlight on the UK's summer calendar and consequently it attracts thousands of guests from far and wide. Each year the Royal Salute Coronation Cup welcomes a host of international superstars, celebrities, designers and historically a member of the Royal Family has presented this spectacular trophy.

Whilst the highlight of the day is of course the Coronation Cup match, where England's top polo stars compete against a visiting side for the most prestigious international title in the sport, the event also has many other attractions. In addition to simply spending the day amongst the magnificent surroundings of Guards Polo Club, watching the fastest team game in the world, visitors can also enjoy parades, a walk around a selection of shops and a variety of food and drink stalls.
Last year the Royal Salute Coronation Cup was presented to the GT Bank Commonwealth Captain, Freddie Mannix Jnr. as his side narrowly defeated Flannels England, 12 goals to 11. This year however it is England's chance to win it back as Mannix and a Commonwealth line-up are set to return to the grounds of Guards Polo Club for a Coronation Cup battle once again.
Tickets for the Royal Salute Coronation Cup 2017 are now on sale with general admission prices starting from just £25.
Venue Map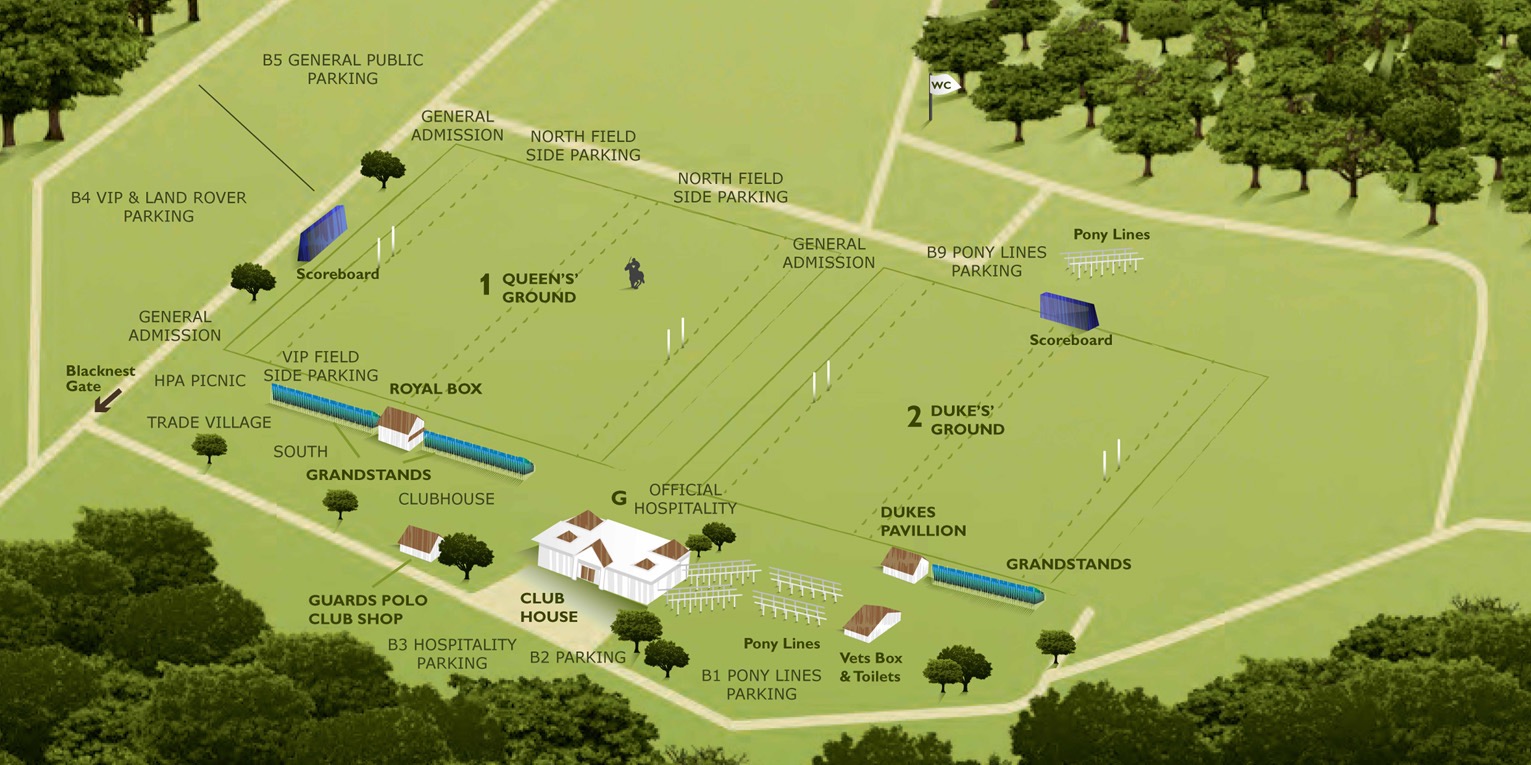 What are my transport/parking options for getting to and from the event?
By Rail
Egham (from Waterloo) on the Reading line
Taxi approximately 10 minutes
By Road
Leave the M25 at junction 13. Take the A30 towards Basingstoke and Camberley. Opposite Wentworth Golf Club, turn right onto the A329. After 1 mile turn right into Blacknest Gate Road. Blacknest Gate is 100 yards on the right. Pass through the gates and follow the road through Windsor Great Park for 1 mile where Guards Polo Club will be found on the right.
What should I wear to polo?
Nowadays, pretty much anything goes if you're off to watch some polo. However, days such as the Coronation Cup are much more likely to welcome a smarter pitch-side style.
For the girls it's all about summer dresses and elegant skirts but the most important thing to get right is of course your footwear as you tend to spend a large part of the day on your feet, walking across grass; experience states that wedges are the perfect solution.
For men you can take it as far as you feel. The 'chino, shirt, blazer and brogue' look probably dresses the majority of the male guests. But you will also have a fair share of summer suits.
And last but not least, this is an outdoor event and sunshine cannot be guaranteed so make sure you have sufficient layers, hopefully just in case.