Description
2018 Central Scotland Green Network Forum
Children, young people + green space = a healthy equation
14 June 2018 – Hamish Wood Building, Glasgow Caledonian University


The UNICEF Child Friendly Cities and Communities is a worldwide programme to help nations and administrations put the needs and rights of children and young people at the heart of decision-making. The initiative is about valuing all children, protecting the most vulnerable and allowing children to flourish so they can engage actively in their communities.
Child friendly cities and communities are those places where children can:
Influence decisions about their city or community
Express their opinions on their city or community
Participate in family, cultural, city or community and social life
Experience quality, inclusive and participatory services
Be safe and protected from exploitation, violence and abuse
Meet friends and have places and spaces to play and enjoy themselves
Have green spaces for plants and animals
Live in a clean, unpolluted environment
Be an equal citizen, with access to services regardless of their ethnic origin, religion, family income, gender, sexuality or ability
As we celebrate the 2018 Year of Young People, it is timely for the Central Scotland Green Network Forum to consider the recurrent themes that have emerged internally through the programme and to consider what more we can do to encourage:
Child-friendly urban design
Access to the natural environment
Independent mobility
Children's health and well-being
Access to good quality open spaces and recreation
Children's participation
Positive educational outcomes
We look forward to seeing you on 14 June to look at examples of good practice and to explore these ideas further.
The full programme can be downloaded here.
The 2018 CSGN Forum is supported by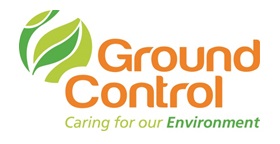 Location
Glasgow Caledonian University campus is located approximately 10-15 minutes walk from Glasgow Central Station and Queen Street Station. The campus is directly opposite Buchanan Bus Station.
Preferential rates are available for accommodation near the campus.
Bicycle racks are available on campus. The university gym faclilties, which include showers, offer a pay-as-you-go rate.
Parking is available opposite the campus at the Concert Square car park as well as Cambridge Street and Dundasvale car parks. Delegates can access discounted rates by getting their parking ticket validated on campus, download the delegate car parking instructions for full details and rates.
Book Your Place at the 2018 CSGN Forum Today
Cost: the 2018 CSGN Forum is FREE to attend but booking is essential. We recommend early registration to guarantee your place.
Cancellations: please advise us as soon as possible if you are no longer able to attend. This will allow us to make the place available to another delegate. If you wish to allocate your booking to a colleague you must inform us as soon as possible.
Cancellations after THURSDAY 31 MAY 2018 or non-attendance after booking will incur a cancellation charge of £75 to cover the costs of the administration and catering.
CSGNT reserves the right to make any necessary amendments to the programme. If you have any questions regarding this event, please contact events@csgnt.org.uk.
Book Offer

Growing Awareness - How green consciousness can change perceptions and places captures the vision and learning from speakers at previous CSGN events. We are offering CSGN Forum 2018 delegates the special price of £20 plus P&P (RRP £47.50), just indicate in your booking form that you would like to order a copy. You will be emailed at a later date with instructions on how to complete your purchase.
Commercial Opportunities
We have a limited number of opportunities available to those interested in promoting their organisation or campaigns at the 2018 CSGN Forum. To find out more about exhibitor stands, delegate pack insert and sponsorship opportunities, please contact events@csgnt.org.uk.