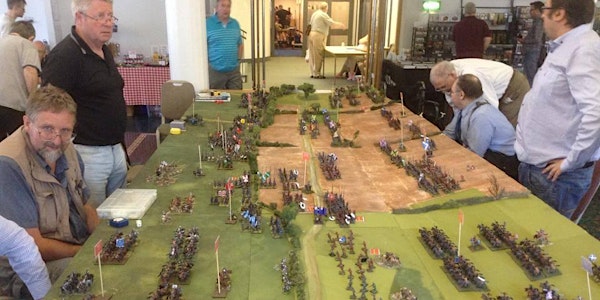 2019 Britcon Trade Show 10-11th August, Barnes Wallis Bldg, Manchester
Description
The Britcon Trade Show will be returning to the now-familiar surroundings of UMIST in Manchester over the weekend of 10-11th August 2019
Free Entry for advance registrations - reserve a ticket in advance and we will let you in for free - yes, that's right, no entry cost at all! We know there is a recession out there, so we want you to be able to spend all of your hard earned cash with our loyal traders... and you can't say fairer than that!
Special Trader Offers - by registering in advance we will be able to send you up to date information on who will be there, what new products they will have on show, and whether they have any Britcon special offer at the show as well - so not only do you not have to pay to get in, the stuff you buy may even be cheaper too !
More Space (hopefully!) - We opened some new gaming rooms to accomodate more players last year, and this allowed us to leave some more tables near the bar to sit and have a chat and compare your purchases ...
The list of traders attending Britcon this year is growing steadily and is available in full on our website .
For pricing and details of how you can exhibit at Britcon 2019 please contact BHGS@madaxeman.com
Organiser of 2019 Britcon Trade Show 10-11th August, Barnes Wallis Bldg, Manchester
 The British Historical Games Society was created in 1996 to act as a body to further the advancement of the historical wargaming hobby. The BHGS runs several national competitions, assists with organising many others and has international links with other national and international wargaming organisations.
We are here to serve the tournament wargaming community as a whole. We are a ruleset agnostic, non-profit organisation and any surpluses made from our activities are ploughed back into facilitating and encouraging historical tournament wargaming wherever and whenever we can.
We organise the Challenge, Roll Call, Britcon and the BHGS Teams events each year and support a number of other events. For more details visit our website at www.bhgs.org.uk