Description
Kindly hosted by the BDA, this conference explores the wider context, benefits and value of, mentoring in dentistry, and provides practical interactive CPD sessions in small groups to optimise learning.
Discover the latest thinking in mentoring from the experts.
Take part in interactive workshops to hone your skills.
Meet other dental professionals who share your interest in mentoring
Experience mentoring for yourself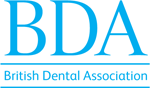 Saturday 23rd November 2019, 9am (for 9.30am start) - 5pm
Keynote Speakers:
Peter Cheese, chief executive of CIPD (Chartered Institute of Personnel & Development)
CIPD is the UK's professional body for experts in people at work. Peter writes and speaks widely on the development of HR, the future of work, and the key issues of leadership, culture and organisation, people and skills.

Dr. Janet Clarke MBE, BDS, Deputy Chief Dental Officer, England
Janet is Deputy Chief Dental Officer and Chair of Local Dental Network for NHS West Midlands at NHS England. Janet works in partnership with clinical leaders in regional and local area teams to improve outcomes for patients, and support the role of dentists and dentistry across the health system.

Leah Farrell, Chair-Elect 2020, Local Dental Committee Conference
Leah sits on the GDPC Executive at the BDA, is the secretary of Northants LDC, is the GDPC rep for the county and an associate at a NHS practice in Northampton.

Q&A and panel discussion
Chaired by Janine Brooks MBE
Interactive Workshops
Lunchtime Mentor Sessions
Poster Sessions
Discounts for BDA members
Early bird tickets end July 31st
For enquiries contact conference@dentalcoachingacademy.co.uk
Supported by: