Description
The Business Isle of Man Agency is set to host the first joint Aerospace Cluster Summit in 2019. Members of the Isle of Man Aerospace Cluster (IOMAC), North West Aerospace Alliance (NWAA), and Enterprise Ireland Aerospace will come together to network, build B2B relationships, and create opportunities between clusters.
It is set to be a fantastic 2-day summit with networking opportunities, industry updates for each cluster group, interactive workshop sessions to maximise collaboration, and site tours around IOMAC member businesses.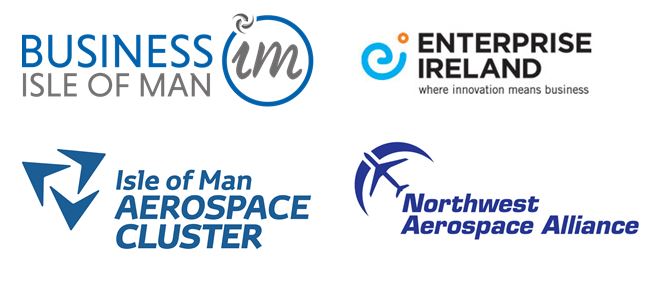 The full agenda is as follows:
Wednesday 16th January
Snaefell Bar & Restaurant
18:00 Arrival – Registration, Drinks & Networking
Niarbyl Suite
19:00 Welcome to Isle of Man - Hon Lawrence Skelly MHK, Minister for Enterprise
19:15 Introductions to the Clusters
IOM Aerospace Cluster - Adrian Moore, Head of Business Isle of Man
IOM Aircraft Registry – Simon Williams, Director of Civil Aviation
Emerald Aero Group – Gerry Reynolds, EAG Chair
Shannon Group – IASC – John Drysdale, Business Development Manager
Causeway Aero Group – Michael Rice, CEO
Wales Aerospace Forum – John Whalley, CEO
North West Aerospace Alliance - Dr. David Bailey, NWAA CEO
20:25 Setting the scene for summit - Dr. David Bailey, NWAA CEO
Snaefell Bar & Restaurant
20:30 Carvery Dinner
Thursday 17th January
Niarbyl Suite
08:30 Registration & Refreshments
08:50 Welcome, introduction to the day - Dr. David Bailey, NWAA CEO,
09:00 Gerry Reynolds, Managing Director, Takumi Precision
"Emerald Aerospace Group – Collaboration – What works well and less well?"
09:30 Interactive session 1 – facilitated by Dr. David Bailey, NWAA CEO
How companies can collaborate together better
10:45 Refreshments break
11:15 John Whalley, Chief Executive, Aerospace Wales
"Collaboration – How does the ISO44001 Standard Help Us – My experience
of the keys to Collaboration"
11:45 Interactive session 2 – facilitated by Dr. David Bailey, NWAA CEO
How clusters can collaborate together better
Snaefell Bar & Restaurant
13:00 LUNCH & NETWORKING
14:15 Option Site Tour - including AMTC, Triumph, MPO, West Atlantic
18:30 Return to Comis - Free evening to network
Don't miss out. Join us….and book your ticket now!
Accomodation: Special rate at the Comis Hotel and Golf Resort of B&B £95per night is available by phoning the hotel on tel:+44 1624 661111 (reference EVNT00118 or the event name).
The three clusters plan to meet again later in 2019 when NWAA and Enterprise Ireland will take their turn to host. Dates and locations TBC - keep an eye out for tickets later in the year.
IOMAC website www.aerospace.co.im
Business Isle of Man www.businessisleofman.im