2019 MIT-Imperial Innovation Journeys Conference
Description
Event by Imperial Business Partners and MIT Industrial Liaison Program

The world is becoming more hyper-connected and complex with challenges for new service and product development. How might we map innovation, its implementation, and its success in this new reality? Can we use this connectivity for good to enable individualised, customised and inclusive innovations through the use of AI and other technologies? How will this impact our personal lives and work experiences? How will new insights from behavioral and biological data change the way we personalize services while respecting privacy? We have seen positive shifts to the current innovation paths which have allowed more streamlined paths from ideation to solution. What might be ways your business can enable better innovation journeys?
The 2019 MIT-Imperial 'Innovation Journeys' Conference, jointly hosted by BT, the MIT Industrial Liaison Program and Imperial Business Partners, Imperial College London, will bring together academics, industry leaders, and MIT and Imperial College London startups to explore and share how innovation is born, routed through an organisation, fostered, expanded, and adapted over time to enable an individualised workforce, consumer, and world.
Speakers
Startups
Event organisers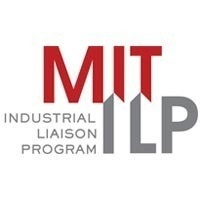 The MIT Industrial Liaison Program (ILP) is industry's most comprehensive portal to MIT, enabling companies worldwide to harness MIT resources to address current challenges and to anticipate future needs. The ILP helps company executives monitor MIT research developments, identify MIT resources of interest to member companies, arrange expert face-to-face meetings with MIT faculty, and advise members on research sponsorship and technology licensing opportunities.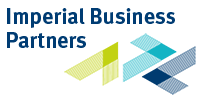 The Imperial Business Partners (IBP) brings together Imperial's academics with our closest corporate partners and policy makers, creating an accelerated platform to navigate and engage across College as well as our network of high tech start-ups, industrial collaborators and decision makers. The programme provides a unique approach to problem-solving and includes in its offering a range of specialist services, including professional development, mentoring and consultancy.
Powered by