2019 Science and Society Lecture Series : The environment – what sort of wo...
Description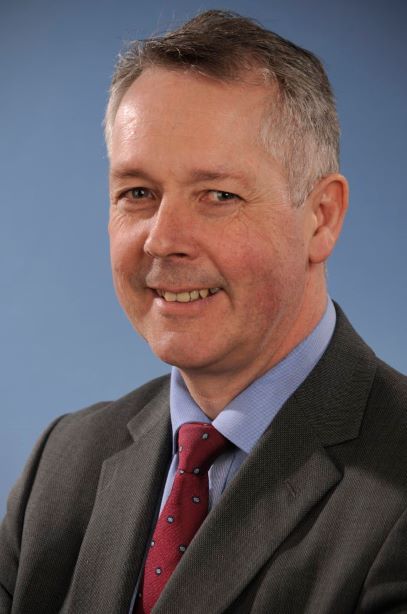 Professor Paul Cosford is the Emeritus Medical Director for Public Health England.
Paul has considerable experience in the improvement and protection of the public's health includes leading Public Health England's health protection and emergency response system from its inception in 2013 until 2019, and leading similar functions previously in the Health Protection Agency. In these roles he has led Public Health England's response to many emergencies including Ebola in West Africa, significant outbreaks of infection in England, and chemical poisonings such as Novichok. He has successfully promoted the importance of the environment on the public's health, particularly raising the profile and understanding of air pollution and leading evidence reviews into practical actions that can be taken to reduce its impact on people's health.
As a medical leader, Paul has led programmes of work on patient safety, quality and clinical governance in the public health system and in the NHS, contributing to wider medical leadership across the healthcare system as well as giving professional leadership to public health professionals across England. He has provided leadership for pandemic flu, winter planning and reducing the impact of tuberculosis in England, helping to set strategies in Government and the NHS in doing so.
In previous roles as a regional and local Director of Public Health, Paul has led successful strategies for reducing health inequalities tobacco, obesity and across the breadth of public health functions. He is an experienced clinical leader, publishing on a variety of topics and has been particularly interested in the characteristics and importance of high quality clinical and health protection teams.
Paul has often featured on the media, explaining and providing advice on public health issues and emergencies. He is an Honorary Professorship in Public Health at Chester University and was made Commander of the Order of the Bath in the New Year Honours of 2016.
Paul is also a patient with lung cancer. As a non-smoker, one of the most significant risk factors for his disease is likely to be air pollution.
This lecture will explore the problem of air pollution, the attempts to tackle it and the current challenges we are faced with. He will draw on both physical and behavioural science and discuss the current difficulties of gaining public support for practical action.
This will be linked to the impact of the wider environment and related to some of the biggest challenges of pollution and climate change that we face in the future.