Description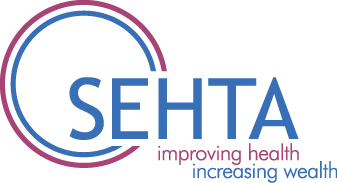 Join SEHTA for the launch of our next acclaimed publication: Accessing the NHS - a guide for SMEs: Moving Forward & hear about our new £20k MedTech Coaching Competition.
Free of charge to attend - places are limited and only 2 per company allowed. Confirmation of your places will be sent no later than 7th June.
KEYNOTE SPEAKER: ALWEN WILLIAMS, CHIEF EXECUTIVE, BARTS HEALTH NHS TRUST
Most health technology companies want to access the NHS and SMEs find this especially challenging. The SEHTA team have spent the last 14 years helping companies understand and access the NHS and have finally attempted to distil all this knowledge and experience into a unique document with some specialist help from the legal team at Hill Dickinson and other partners at NHS Digital, NICE, NIHR, ORCHA, PDD Innovation, Psephos Biomedica and Mosaic Surgical….
Others speakers inc: SEHTA, Hill Dickinson, DiT, Kent County Council, Ingenica Solutions amd C the Signs
To view the full agenda please click here
Venue and Networking Reception sponsored by: