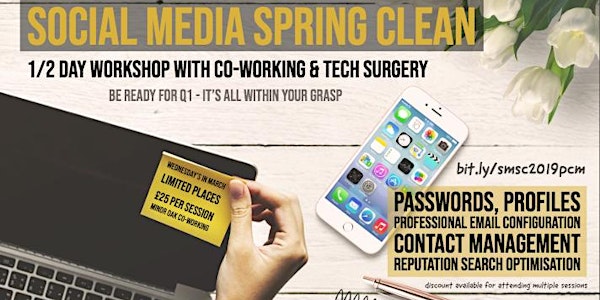 Multiple Dates
2019 Social Media Spring Clean (throughout March) with PCM creative
Sales Have Ended
Ticket sales have ended
The Social Media Spring Clean is now over for 2019. You can book a video call with Caron using this link if you have a project to discuss or would like a spring clean at any other time of the year. http://calendly.com/pcmcreative More PCM workshops and Event can be found on the PCM website www.pcmcreative.com
Sales Have Ended
Ticket sales have ended
The Social Media Spring Clean is now over for 2019. You can book a video call with Caron using this link if you have a project to discuss or would like a spring clean at any other time of the year. http://calendly.com/pcmcreative More PCM workshops and Event can be found on the PCM website www.pcmcreative.com
Description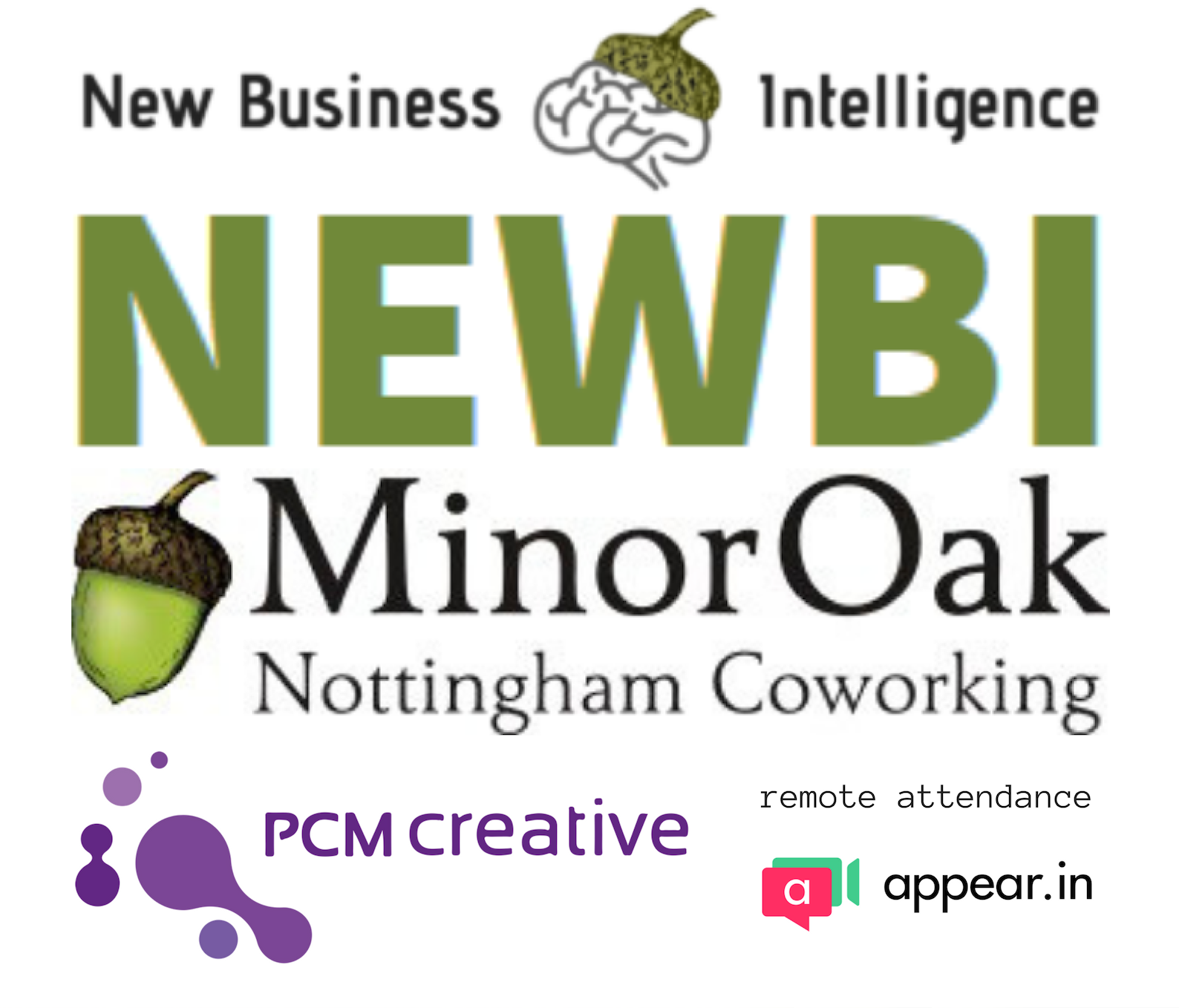 FOUR opportunities to spring clean your social media and get ready for the first quarter of the 2019/2020 financial year. There are 8 physical places at the table and 6 remote places enable using Appear on each workshop.
---
Wednesday 6th March | 10.30 - 14.30
(attend remotely via video conference)



Wednesday 13th March | 10.30 - 14.30


(attend remotely via video conference)



Wednesday 20th March | 10.30 - 14.30


(attend remotely via video conference)



Wednesday 27th March | 10.30 - 14.30


(attend remotely via video conference)


---
Your Tutor... Caron Lyon @pcmcreative has been tuning social profiles, helping professionals align their social media and online visibility as well as documenting platforms, tools, services and apps they have signed up to and forgotten or lost track of for over 10 years now.
She has worked with Arts Council England, Equity, The Federation of Entertainment Unions, The British Arts Festival Association and The Stagemanagement Association as well as numerous lone creative clients working in the performing arts or owners of small businesses.
---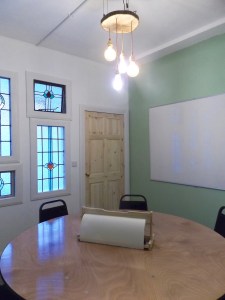 A Social Media Media Spring Clean session is...
...a 2hr practical workshop followed by 2hrs complimentary co-working time in Minor Oak providing working time to put what you learn into action.
Those joining the PCM 'on the radar' programme (£15 p/qtr year) will also get a 1hr 1-2-1 follow-up video consultations or coaching call.

Would you like to attend more that one session?
There is a 20% discount code.
---
What will be covered in the Social Media Spring Clean?
How many email addresses do you have? Can you access them all?
We will untangle them.


How many social media accounts? Have you logged them? The usernames and passwords?
We will find them.


Are you using a professional email address?
We will help you create one.


What does your online profile look like?
We will tame it.


What are you going to do about it?
Attend a Social Media Spring Clean workshop.

---
All this + Worksheet based framework to take away used by Caron at PCM to keep client social media and online profiles in order and updated.
Organiser of 2019 Social Media Spring Clean (throughout March) with PCM creative
PCM creative media (for PRODUCERS) support, assistance, sound boarding and consultation for organisations and creative producers.
PCM creative media (PROJECTS)​ specialises in sustainable strategies and tactical online content delivery to stimulate audience engagement, conversation and lead generation. PCM helps clients with Social Media Reputation, Digital Asset Recovery, Audience & Online Community Management, Internet Strategy, Content Creation, offering phased consulting, training programmes to encourage autonomy with achievable targets and attainable goals plus measurable results.
PCM creative media (EVENTS)​ is a New Media Event Production facility specialising in on-site, mobile, low impact live streaming video for online meetings, remote work collaboration and virtual audience attendance or performance webcasts.
PCM's field of expertise is the live performance sector of the Entertainment Industry. IMDB, Mandy, Spotlight, The Equity Directory and Wikipedia, as well as Facebook, Foursquare, Twitter and Linkedin, are amongst the platforms facilitated.