About this Event
#ChooseWomen #WED2019
Women's Entrepreneurship Day celebrates and empowers businesswomen worldwide. WED brings the world together to celebrate amazing women entrepreneurs of all business types and sizes. Creating a network of female owned businesses and employees, organisations and universities who support and encourage women's entrepreneurship, to inspire and celebrate women on WED Day.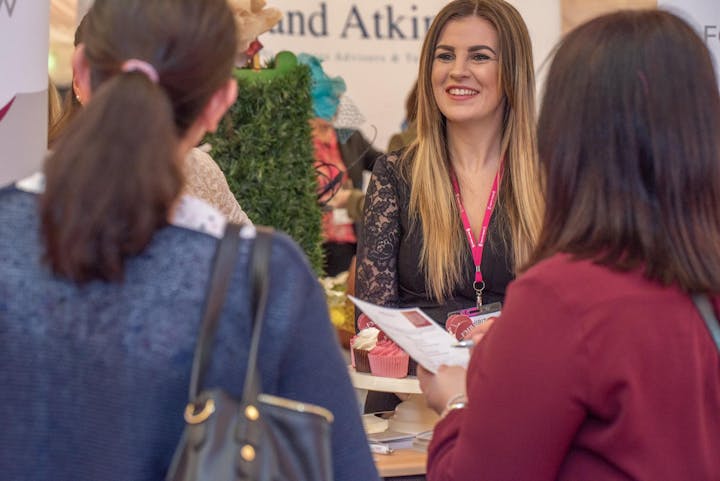 We look forward to welcoming you to The Villa Levens to celebrate 2019 Women's Entrepreneurship Day Cumbria. Connect and network with like minded businesswomen from across Cumbria and beyond, enjoy a delicious 3 course lunch, browse the exhibition stands, entry into Business Box Draws, goody bags and be inspired by our business speakers.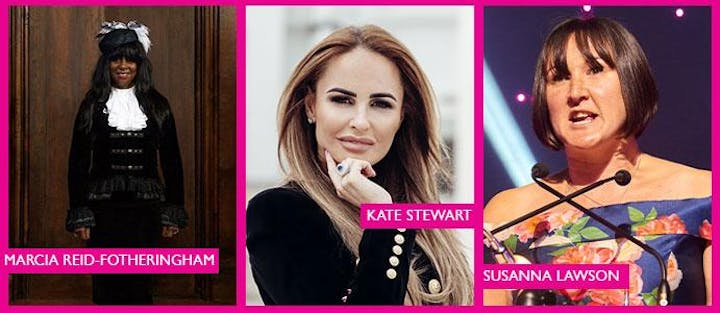 SPEAKERS
Marcia Reid-Fotheringham, High-Sheriff of Cumbria. New Yorker, Marcia's background is diverse from owning dental practices, being a psychologist for the NHS and a magistrate to being appointed as High-Sheriff, only the second black woman in the UK to be appointed to this office.
Kate Stewart of Kate Stewart Enterprises and Vitality Homes. 2019 Enterprise Vision Awards Business Woman of the Year. From being written off as a single mum from a council estate at 17 to being a millionaire by the time she was 26. Kate owns a chain of beauty salons and a large property portfolio and has recently stepped back from her empire to focus on a new service, Vitality Homes, to provide 24 hour support for people battling drug and alcohol addiction.
Susanna Lawson of OneFile. 2019 Enterprise Vision Awards Outstanding Achievement Award. Susanna launched her business from a back bedroom. OneFile now provides e-portfolio and learning hub services to organisations, the police force, the NHS and colleges and universities across the UK. Susanna was awarded the Outstanding Achievement Award by NatWest at the 2019 Enterprise Vision Awards.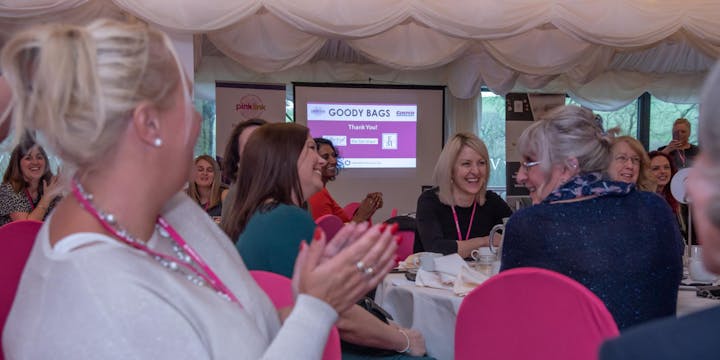 MENU
Starter
Soup of the Day with Crusty Bread Roll (V)
or
Ham Hock Terrine with Pickled Apple
Main
Chicken Breast with Roasted Squash and Black Lentils
or
Vegetable Tagine with Spiced Couscous and Mint Yoghurt (V)
Dessert
Sticky Toffee Pudding with Toffee Sauce and Vanilla Ice Cream
or
Vanilla Creme Brulee with Blackberries and Shortbread
Freshly brewed Tea & Coffee
Morning Tickets - 9.30am-12 noon, includes Refreshments on arrival and Goody Bag.
Full Day Tickets - 9.30am-3.30pm, includes Refreshments on arrival, buffet lunch and Goody Bag.
Exhibitor Stand (two sizes available) - 9.30am-3.30pm, includes Full Day Ticket, display table, white table cloth.
Sponsorship opportunities available - Event Sponsor, Business Box Draws, Premier Tickets, Goody Bag Sponsor.
Discounts available to Pink Link Ladies network members contact us on 01253 425443 or email us at events@pinklinkladies.co.uk