2020 Innovators & Entrepreneurs Summit - bringing together bright minds & b...
Description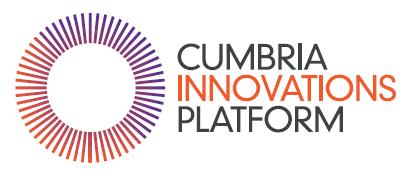 2020 Innovation & Entrepreneurs Summit
Bringing together bright minds and bright ideas
20th March 2020 – Whitehaven

Golf Club




9am Arrival and refreshments with networking opportunities

9.30 Welcome and introductions with an overview of the day

9.45 Key Note – Toby McCartney

(MacRebur, Toby & Kate NLP, Big Talks, TEDx speaker, winner of Virgin Voom 2016, IoD Director of the Year 2018)

10.15 Innovation & Entrepreneurs – The Journey

3 business leaders share their experience of innovation and starting up
Jo Corbishley - Jo Corbishley Leadership
Lee Grears - Responsive
Stuart MacLennan - Cows & Co
11.45 Break
11.30 Jamie Reed – Head of Corporate Affairs, Sellafield - A Cumbria wide perspective
How is the economic landscape changing in West Cumbria?
How can we prepare for changes and what are the local opportunities?
Cumbria-wide priorities and opportunities
12.00 Panel Q&A
An opportunity to put your questions to the panel
Toby McCartney, Jo Corbishley, Lee Grears, Stuart MacLennen & Jamie Reed
12.30 Miranda Kirschel – Cumbria LEP
Innovation Research and Mapping in Cumbria
12.45 Lunch & Networking
1.45 Workshops 4 x 30mins (repeated)
The Entrepreneur Mind-Set – what is takes to succeed - Keith McMean, TEG Ltd
Building Resilience and Staying Motivated - Colette McQueen, Bespoke Minds
Finance, what's out there? - Graham Latus, Enterprise Answers
Support for Innovation – Innovate UK/Game-changers, applying for funding - Frank Allison, FIS360

4pm Closing Speaker - Professor David Gibson OBE (Professor of Practice University of Cumbria) TBC
1:2:1 sessions bookable on the day with exhibitors or speakers from 4pm until late
Exhibition stands spaces are available for businesses supporting innovation and business growth. Please contact the event organiser for more information.
Who is eligible to attend?
Businesses to Business SME's – less than 250 FTE employees, turnover less than 50m euros or balance sheet total less than 43m euros. This workshop is open to SME's in Cumbria that meet ERDF eligibility criteria. Under ERDF rules, certain sectors are excluded. For more guidance please contact Sarah Allison, Project Manager – 01228 888723 or 07969 768919
For further information, contact:
Sarah Allison - Project Manager Cumbria Innovations Platform
Email: sarah.allison@cumbria.ac.uk
Tel: 01228 888433 or 07969 768919