About this Event
2020 International Women's Day #EachforEqual #IWD2020
We look forward to welcoming you to the Roundthorn Country House to celebrate International Women's Day Cumbria. Connect and network with like minded business women from across the county and beyond. Stay with us for a delicious 3 course lunch, entry into surprise draws, goody bags and be inspired by our business speakers.
First business speaker to be announced:
Catherine Houlihan of ITV Border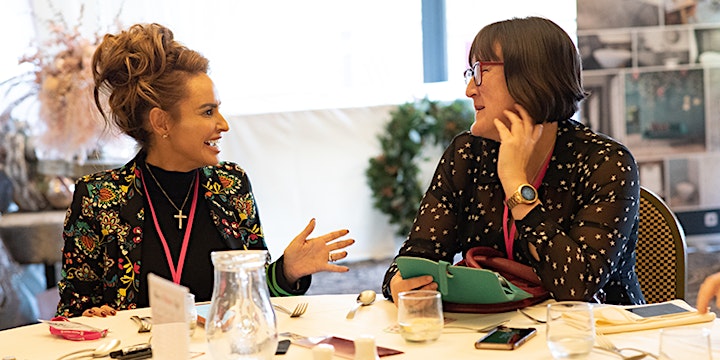 Morning Tickets - 9.30am-12 noon, includes Refreshments on arrival, networking, browse exhibitor stands
Full Day Tickets - 9.30am-3pm, includes Refreshments on arrival, networking, browse exhibitor stands, 3 course lunch, business speakers and Goody Bag
SAVE £12! - EARLY BIRD RATE - BOOK FULL DAY TICKET BEFORE 31 JAN 2020
Premier Tickets - 9.30am -3pm, includes 1 Full Day Ticket lunch and refreshments, Logo on screen, Placement of banner in lunch room , Logo on attendees list with bio, Place item in goody bag, Social media pre and at event mention
Exhibitor Stand - 9.30am-3pm, includes Full Day Ticket, 6ft table, white table cloth. Please contact us if you require a rail, power supply and 1 or 2 chairs or additional space. LIMITED AVAILABILITY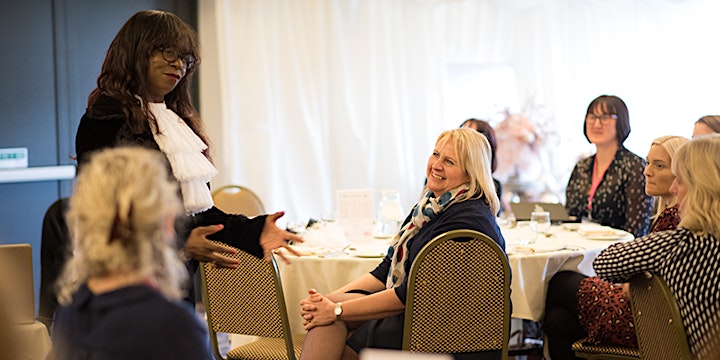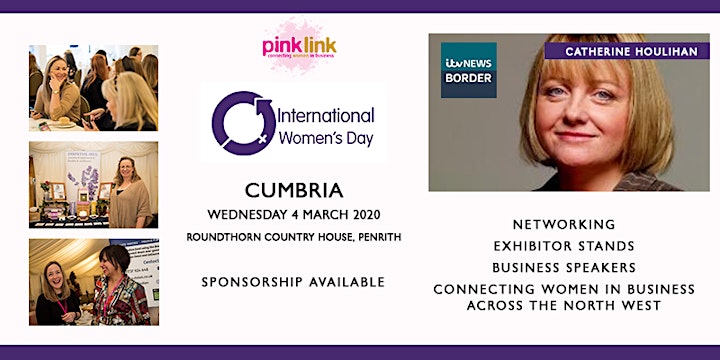 Menu:
Starter: Sautéed Chestnut Mushrooms in white wine, garlic and tarragon sauce served on toasted sourdough
or Sweet Potato and Butternut Squash Soup with root vegetable crisps (V)
Main: Pan Roasted Eden Valley Chicken with leek and white wine sauce and creamy mashed potatoes
or Roasted Vegetable Cannelloni glazed with tomato sauce and gratinated cheese topped with roast vegetable crisps (V)
Dessert; Rich Chocolate Tart with orange compote and clotted cream
or Lime and Grasmere Gingerbread Cheesecake with lemon burst ice cream and a citrus glaze
or Strawberry and Vanilla Ice Cream Sundae (can be gluten and dairy free)
International Women's Day (March 8) is a global day celebrating the social, economic, cultural and political achievements of women. The day also marks a call to action for accelerating gender parity.
Sponsorship opportunities available contact us on 01253 425443 or email us at events@pinklinkladies.co.uk.