A panel of internationally renowned scholars discuss implications for international security following US Election.
About this Event
With the world order undergoing a systemic transition of unknown duration and implications, its most influential member - the US, is at an important crossroads. What impact might the outcome of the fiercely contested and turbulent US Presidential Elections have on international security going forwards?
Chairs
Dr Michele Groppi and Dr Zeno Leoni, Teaching Fellows in the Defence Studies Department and Co-founders of the International Team for the Study of Security (ITSS) 
Speakers
Professor Ken Schultz, Professor of Political Science, Stanford University
Dr Morgan Kaplan, Executive Editor, Quarterly Journal: International Security, Harvard Kennedy School
Sir Lawrence Freedman, Emeritus Professor of War Studies, King's College London
Dr Ruth Deyermond, Senior Lecturer in Post-Soviet Security, King's College London, expert on Russia
Professor Leila Talani, Professor of International Political Economy, King's College London
The US electoral campaign has been characterised by a level of strife between the two principal candidates unseen in the post-World War II era. Added to this, is the heightened uncertainty of how President Trump may react following the outcome of the election. Will he cling to power claiming electoral fraud or leveraging the unrest and outcry from his voter base if they don't get the result they want.
Join our panel of internationally renowned scholars, hosted by the School of Security Studies, King's College London, as they reflect on the implications this election will have on the future directions of US foreign policy and international security, including the US' relationship with Russia and China, and its position in the Middle East, the instability caused by the Covid-19 outbreak, and the uncertainty in international markets and the global economy.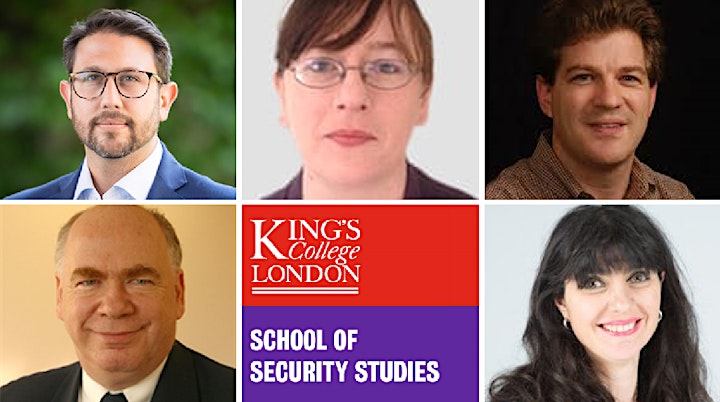 Prof. Ken Schultz, Stanford, US domestic and foreign policy
Kenneth A. Schultz is professor of political science at Stanford University. His research examines international conflict and conflict resolution, with a particular focus on the domestic political influences on foreign policy choices. He is author of Democracy and Coercive Diplomacy and World Politics: Interests, Interactions, and Institutions (with David Lake and Jeffry Frieden).
Dr Morgan Kaplan, Harvard, US foreign policy
Morgan L. Kaplan is the Executive Editor of International Security and Series Editor of the Belfer Center Studies in International Security book series at the Belfer Center for Science and International Affairs at the Harvard Kennedy School. Kaplan's research examines the international politics of rebellion with a focus on how opposition groups use diplomacy to solicit third-party support.
Sir Lawrence Freedman, Emeritus KCL
Sir Lawrence Freedman has been Professor of War Studies at King's College London since 1982, and Vice-Principal since 2003. Before joining King's he held research appointments at Nuffield College Oxford, IISS and the Royal Institute of International Affairs. He was elected a Fellow of the British Academy in 1995, awarded the CBE (Commander of the British Empire) in 1996, and appointed Official Historian of the Falklands Campaign in 1997. In June 2009 he was appointed to serve as a member of the official inquiry into Britain and the 2003 Iraq War.
Dr Ruth Deyermond, KCL, expert on Russia
Dr. Ruth Deyermond is the programme director for the MA in International Relations and co-convenor of the department's Russian and Eurasian Security Research Group. Her current research focuses on Russian foreign policy, particularly towards the post-Soviet space, and on the post-Cold war relationship between the USA and Russia.
Prof Leila Talani, KCL, expert in international political economy
Prof. Leila Simona Talani is based at the department of European and International Studies of King's College London. In 2017 she was awarded a visiting Professorship at the Kennedy School of Government of the University of Harvard. She was also appointed as Jean Monnet Chair of European Political Economy by the European Commission in 2012. She was previously at the London School of Economics and held the position of Associate Expert for the United Nations Regional Office for Drug control and Crime Prevention.
Once registered you will receive an email with the Zoom access link
This event will be live streamed and recorded