Event Information
Refund policy
Refunds up to 1 day before event
Eventbrite's fee is nonrefundable.
2021 Bereavement Conference "Living with and Beyond Covid19: The Passion and Paradox of Loss and Grief"
About this event
York St John University Counselling and Mental Health Centre in collaboration with Onlinevents
2nd International Online Bereavement Conference
"Living with and Beyond Covid-19: The Passion and Paradox of Loss and Grief"
Saturday 27th November 2021
CLICK HERE TO DOWNLOAD THE PROGRAMME
Conference Chairs:
Professor Lynne Gabriel, Director, York St John University Counselling and Mental Health Centre
Dr John Wilson, Director, Bereavement Service, York St John University Counselling and Mental Health Centre
Our lives changed irrevocably when Covid-19 struck in late 2019 then spread throughout the world, with the first UK lockdown in March 2020. We live in a global Covid-19 context and whilst vaccination programmes are rolling out globally, in living through and with Covid-19, 4,771,408 lives have been lost (World Health Organization, 30 September 2021). This stark statistic masks the pain and paradox of losing loved ones, as well as the passion and persistence of the bereaved as they move forward in life. The 2nd International Online Bereavement Conference provides a compassionate and contemporary context and medium through which we can consider personal, social, and political aspects of living with and beyond Covid-19.
Conference Programme
10:30 - 10:45 Welcome & Opening address from Professor Lynne Gabriel & Dr John Wilson
10:45 - 11:15 Professor Lynne Gabriel, Professor of Counselling & Mental Health, York St John University, Director of YSJ Counselling & Mental Health Centre. Passion and paradox of loss and grief: rituals for death and dying.
11:15 - 11:35 Professor Lucy Selman & Dr Emily Harrop, Senior Research Fellow, University of Bristol. Bereavement during the COVID-19 pandemic in the UK: updated findings from a national survey
11:35 - 11:45 Mick Jenkinson, Poet and Musician - Poem and musical interlude
11:45 - 12:00 Comfort Break
12:00 - 13:00 1st KEYNOTE Reverend Richard Coles, musician, journalist, radio presenter and Church of England parish priest. Author of The Madness of Grief (not recorded).
13:00 - 13:30 Lunch Break
13:30 - 14:00 Liz Rothschild, author of Full Circle Productions, Westmill Woodland Burial Ground, Humanist Celebrant
14:00 - 14:30 Sioux Hill, Memorial Wall, Alone Together Choir and - Liam Meyer – Covid Choir
14:30 - 15:15 2nd KEYNOTE: Linda Magistris, CEO of The Good Grief Trust
15:15 - 15:30 Comfort Break
15:30 - 16:00 Andy Langford. Clinical Director, Cruse Bereavement Care UK. Bereavement and Covid-19: adapting and responding to Covid-19
16:00 - 16:15 Musical interlude with Liam Meyer
16 :15 - 16:45 Eliza Flynn, founder of The Warrior Method; the power of physical movement for self-support and healing
16:45 - 17:00 Laura Fitton, Poetic Interlude
17:00 - 17:30 Comfort Break
17:30 - 18:00 Jo Goodman, Covid-19 Families for Justice
18:00 - 18:30 Covid-19 Bereavement Support Groups, York St John Counselling & Mental Health Bereavement team
18:30 - 19:15 Dementia & Covid-19 – Dr John Wilson, Dr Jane Mullins, Swansea University (author of Finding the Light in Dementia, a book for carers of people with dementia) Jean Lee, author of Alztheimer's Daughter.
19:15 -19:30 Comfort Break
19:30 - 20:30 Final Keynote Speaker Professor Robert Neimeyer, Director, Portland Institute for Loss and Transition.
20:30 - 20:55 Closing Panel for Audience Comments and Questions
21:00 Thanks and Conference Close
Conference Chairs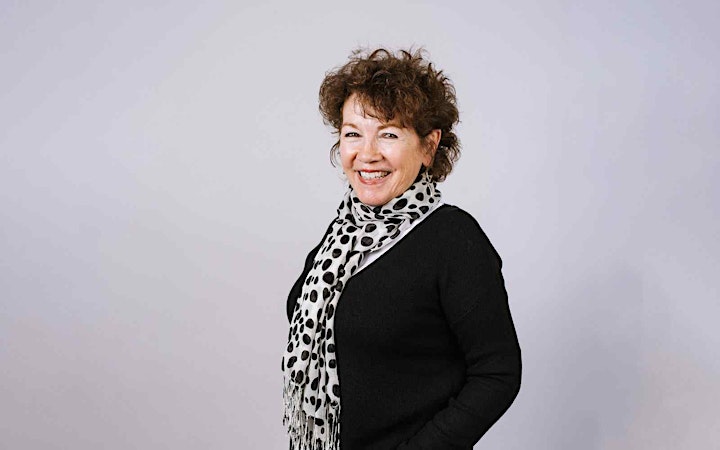 Professor Lynne Gabriel, Director, York St John University Counselling and Mental Health Centre
Professor Lynne joined the academic and teaching team at York St John in 2003. She is Professor of Counselling and Mental Health, a British Association for Counselling & Psychotherapy (BACP) Accredited and Registered Counsellor and Psychotherapist, and a trained supervisor of practitioners working within the counselling and helping professions.
As an experienced mental health researcher and practitioner, Lynne has taught core modules on developing helper skills. She also leads on a postgraduate research year for counselling professionals seeking to develop their practitioner-researcher skills and knowledge. Lynne supervises coaching, counselling, counselling psychology and allied health research students and Chairs the University's Research Degree Committee.
In 2016, Lynne founded York St John's Counselling and Mental Health Centre and two years later, its associated Research & Training Clinic Consortium (RTCC). The RTCC membership is drawn from several counselling and mental health centres set in UK Universities. Lynne Chairs the Ethics and Good Practice Guidance Committee for the British Association for Counselling & Psychotherapy and delivers CPD on relational ethics for the counselling professions. Lynne is also a member of BACP's Research Committee, supporting strategic development of research.
Researching counselling and mental health practice and developing both 'practice-based' knowledge and understanding (based on in-depth case studies) and 'evidence-based practice' (based on statistical data gathered through the Centre and RTCC) is something Lynne is passionate about. She enjoys collaborating with students, staff, and external partners to develop meaningful projects that have a positive impact on peoples' lives and wellbeing.
Lynne's own research activities currently involve researching domestic abuse, in collaboration with a York St John Professional Doctorate in Counselling Psychology student and a regional charity, IDAS, to explore early intervention groups for young people who have been caught up in domestic violence situations. She is also working with the RTCC on a rapid review of the evidence on online counselling.
Lynne collaborates with the Counselling & Mental Health Centre's Director of Bereavement Services, Dr John Wilson, to deliver projects on the impact of online bereavement support groups in the current covid-19 context. Lynne's interest in loss and grief began early in her working life as a trainee mental health nurse when she discovered John Bowlby's work on attachment and loss. It also grew from early shamanic practice rooted in spiritual therapy and from the experience of losing her son when he was a young adult. Journeying through the trauma of loss brought forever changed horizons.
When not teaching, researching, or working on projects, Lynne loves spending time with her partner and friends, pottering in the garden and yard, beachcombing and connecting with nature, and losing herself in bookshops!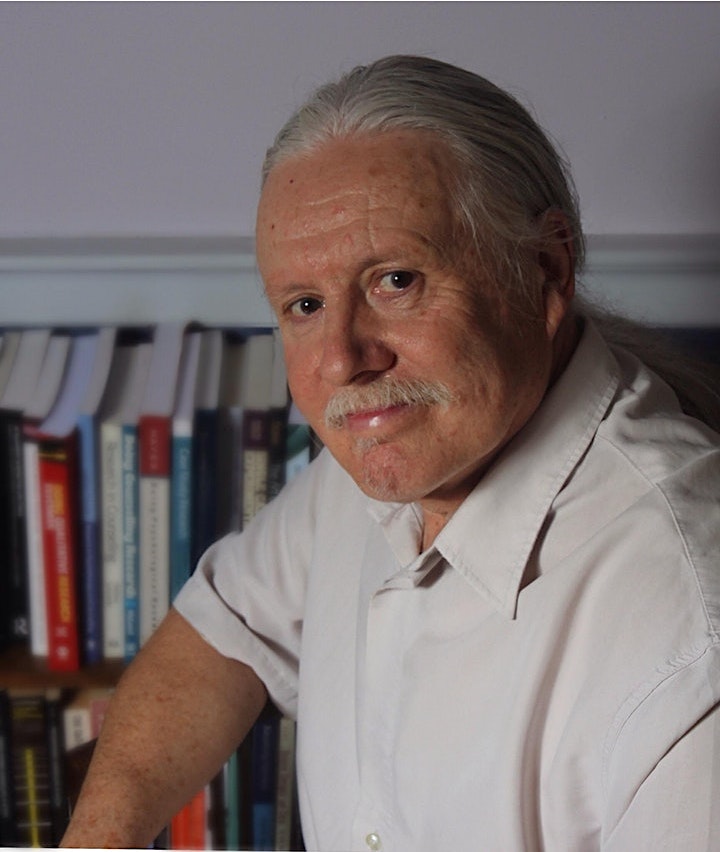 Dr John Wilson, Director, Bereavement Service, York St John University Counselling and Mental Health Centre
John has specialised in bereavement and loss for 20 years, as a counsellor, supervisor and trainer. He is author of Supporting People through Loss and Grief: An Introduction for Counsellors and Other Caring Practitioners. He completed his PhD in 2000 after six years of case study research with bereaved clients. John is a visiting research fellow at York St John University and Director of Bereavement Services at York St John University Counselling and Mental Health Clinic.
Since early March, John has taken a close interest in adapting the outcomes of his doctoral thesis to supporting clients bereaved of a loved one from Covid-19 and those bereaved from other causes during the lockdown. With other counsellors he runs a closed support group on social media, for those bereaved during the Covid-19 pandemic.
KEYNOTE SPEAKERS
Reverend Richard Coles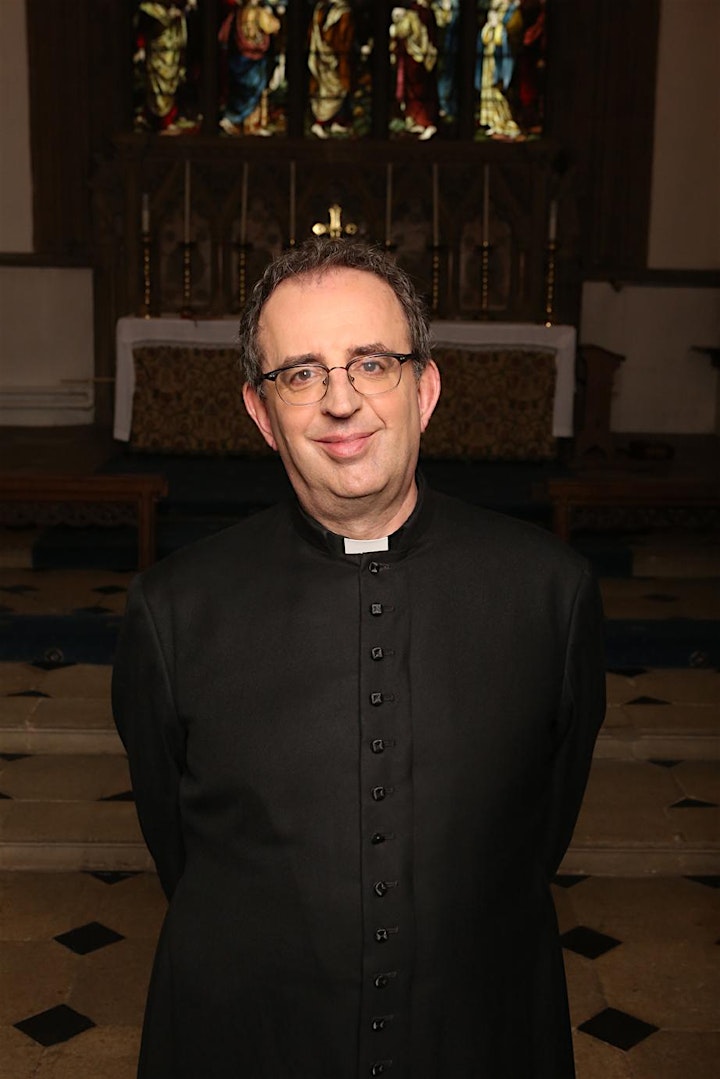 Reverend Richard Coles
A Musician, Journalist, Radio Presenter, Author, and Church of England Parish Priest
The Reverend Richard Coles is a Church of England priest in the quintessentially English village of Finedon, Northamptonshire, where two of his ancestors were Vicars in the seventeenth century. However, in complete contrast, more than a quarter of a century ago Richard was the instrumentalist half of pop band the Communards, together with Jimmy Somerville.
During the 1980s The Communards had three UK Top 10 hits, including Never Can Say Goodbye and the biggest-selling single of 1986, Don't Leave Me This Way. This therefore affords him the unique position as being the world's only vicar to have had a No.1 hit record.
Richard is co-presenter of BBC Radio 4's Saturday Live and also a regular contributor to 'Pause for Thought' on the Radio 2 Breakfast Show. He is a frequent guest panellist on shows such as Have I Got News For You, Would I Lie To You? and QI.
Often described as Britain's most famous vicar, Richard was the inspiration for the main character in the BBC hit comedy Rev, a programme for which he also served as consultant.
In 2017, Richard was a contestant on the BBC's BAFTA winning prime-time show Strictly Come Dancing, and the year previous he was a semi-finalist on Celebrity Masterchef. He has a keen interest in classical music, art and ceramics, and co-hosted the BBC's Big Painting Challenge alongside Mariella Frostrup in 2017 and 2018.
Richard Coles grew up in Northamptonshire and attended a minor public school where he was a chorister and, to his horror, realised he was gay. As a young adult he subsequently moved to London to work as a session musician in theatre. In 1983 he joined pop group Bronski Beat as a sax player where he met Jimmy Somerville. The following year, Jimmy and Richard left to form the Communards.
Success came fast and they had the UK's biggest-selling single of 1986, but Richard was not at ease with the sudden fame. He was the gawky, bespectacled, musically trained geek who physically towered over the extrovert Somerville, but was otherwise lost in his friend's shadow. Friction grew, and it was against this backdrop of drug-fuelled arguments that Richard invented a deception which ultimately drove him away from his career in pop music and towards a more fulfilling vocation to God.
In 1990, after attending a mass at St Alban's, Richard Coles was suddenly inspired with a new found faith. He took a theology degree at King's College, London, before returning to Northamptonshire where he began to seriously consider taking holy orders. After ten years as a Roman Catholic he reverted to Anglicanism, and in 2005 Richard was ordained into the Anglican priesthood.
With a particular interest in housing communities, Richard serves as a board member of Wellingborough Homes, providing social and affordable housing in the borough where he lives, and in 2017 became honorary Chancellor of the University of Northampton.
Reverend Richard Coles' work as a broadcaster, priest and his formative years in the music industry make him a delightfully entertaining, articulate and very funny after dinner speaker; recalling many extraordinary and humorous anecdotes of his journey from pop-star to priest.
As an author, he has written five books including three memoirs; the best selling Fathomless Riches: Or How I Went From Pop to Pulpits (2014), Bringing in The Sheaves: Wheat and Chaff from My Years as a Priest (2016) and Sunday Times bestseller The Madness of Grief (2021) all published by Weidenfeld and Nicolson.
He is also regularly in-demand to host corporate and industry award dinners and delivers keynote speeches on issues such as trust, ethics, mental health, corporate social responsibility, diversity & inclusion and LGBT.
Robert A. Neimeyer, PhD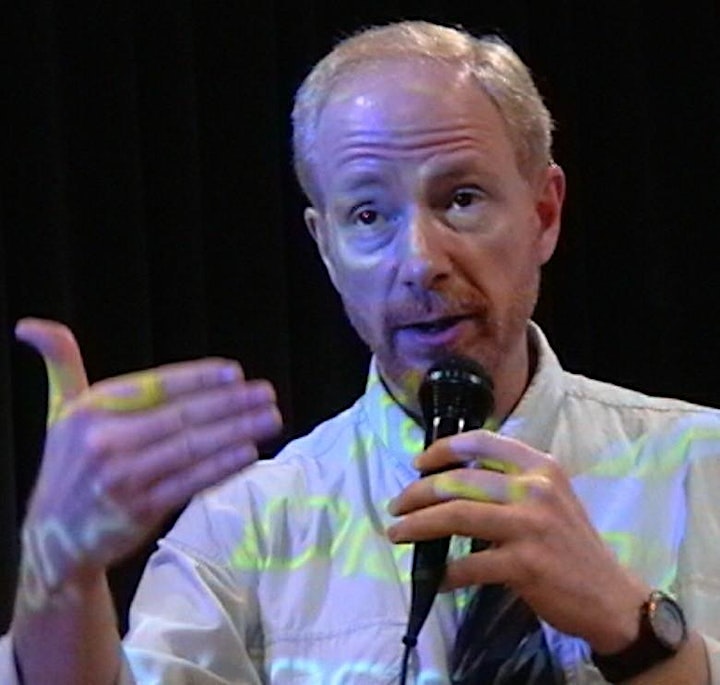 When Grief Goes Viral:
Mourning and Meaning in the COVID Pandemic
Robert A. Neimeyer, PhD
With the global pandemic of COVID-19 has come the loss of a world of once familiar routines, relationships and resources that previously conferred on our lives a sense of security and meaning. This workshop introduces carefully validated screening tools for both pandemic-specific risk factors associated with bereavement as the contagion spreads and the pandemic grief it leaves in its wake.
This presentation summarizes recent research that documents the severity and impact of losing a loved one to COVID-19 and other causes of death in the pandemic, and empirically identifies 10 unique risk factors for functional impairment of work and social roles associated with the circumstances of the loss. Moreover, we will briefly discuss evidence for the critical role of meaning making in mediating or bridging risk factors on the one hand with anguishing grief and social dysfunction on the other, suggesting the role of meaning informed interventions for dealing with these disturbances constructively.
Learning Objectives
Describe two validated brief screening tools for assessing pandemic grief risk factors and dysfunctional grief following COVID bereavement.
List five evidence-informed risk factors for complicated or prolonged grief exacerbated by the COVID crisis.
Identify four therapeutic procedures for addressing pandemic grief and unfinished business in bereavement.
Robert A. Neimeyer, PhD,
Director of the Portland Institute for Loss and Transition.
Robert A. Neimeyer, PhD, is Professor Emeritus of the Department of Psychology, University of Memphis, and maintains an active consulting and coaching practice. He also directs the Portland Institute for Loss and Transition, which provides online and onsite training internationally in grief therapy. Since completing his doctoral training at the University of Nebraska in 1982, he has conducted extensive research on the topics of death, grief, loss, and suicide intervention.
Neimeyer has published 30 books, including New Techniques of Grief Therapy: Bereavement and Beyond and the Expressive Arts: Practices for Creating Meaning, the latter with Barbara Thompson. The author of over 500 articles and book chapters, he is currently working to advance a more adequate theory of grieving as a meaning-making process, both in his published work and through his frequent professional workshops for national and international audiences.
Neimeyer is the Editor of the respected international journal, Death Studies, and served as President of the Association for Death Education and Counseling. In recognition of his scholarly contributions, he has been granted the Distinguished Research Award, the Distinguished Teaching Award, and the Eminent Faculty Award by the University of Memphis, elected Chair of the International Work Group on Death, Dying, and Bereavement, and given the Research Recognition, Clinical Practice and Lifetime Achievement Awards by the Association for Death Education and Counseling. Most recently, he has received the Phoenix Award: Rising to the Service of Humanity from the MISS Foundation, been given ADEC's Lifetime Achievement Award, and been recognized as an Honored Associate of the Viktor Frankl Association for his lifetime contributions to the study of meaning.
Linda Magistris, CEO of The Good Grief Trust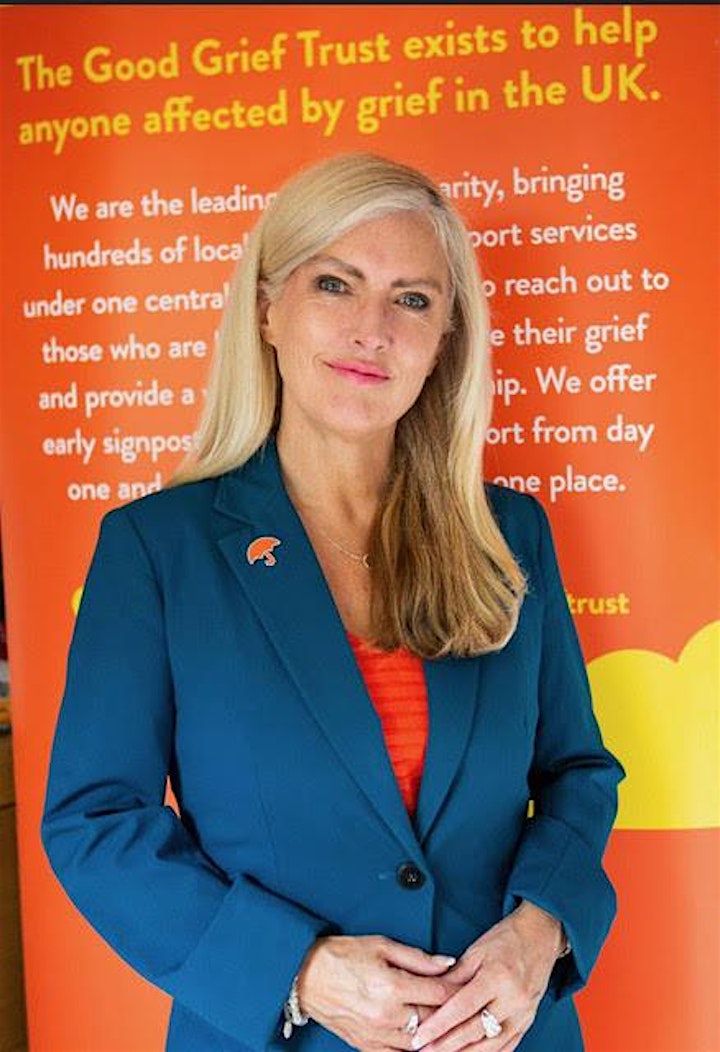 Linda Magistris
CEO of the Good Grief Trust
Linda founded The Good Grief Trust following the death of her partner Graham in 2014, from a rare form of cancer. Linda's personal grief led her to realise that more could be done to help the bereaved. By bringing together UK bereavement services and information in one place, the Trust's vision is to ensure that anyone grieving under any circumstance can receive a choice of immediate support, tailored to their own personal experience, in order to help them to move forward with their lives.
And in Chronological Order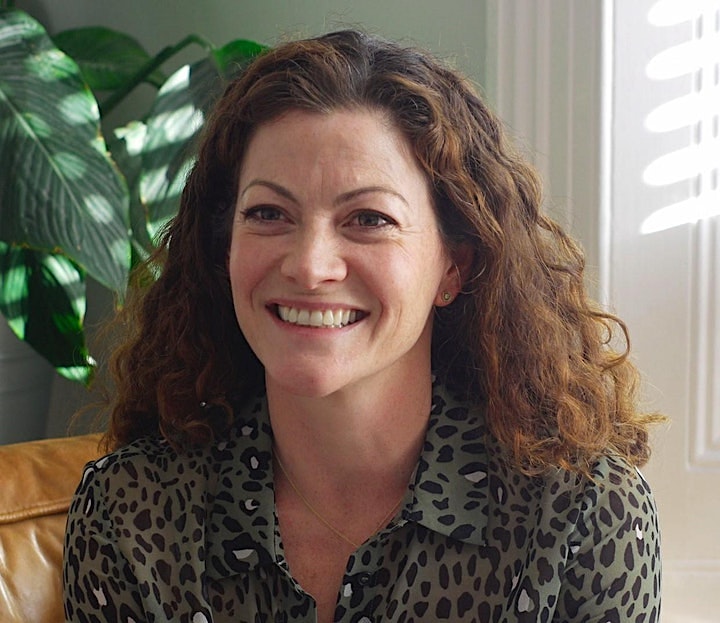 Dr Lucy Selman
Senior Research Fellow, University of Bristol. Bereavement during the COVID-19 pandemic in the UK: updated findings from a national survey
Dr Lucy Selman is a Senior Research Fellow at the University of Bristol, where she co-leads the Palliative and End of Life Care Research Group. Her research over the last 15 years has focussed on people's experiences of serious illness, the end of life and bereavement, and how to improve care in these domains. She is also the founder of Good Grief, a public festival about grief, loss and bereavement which launched in October 2020.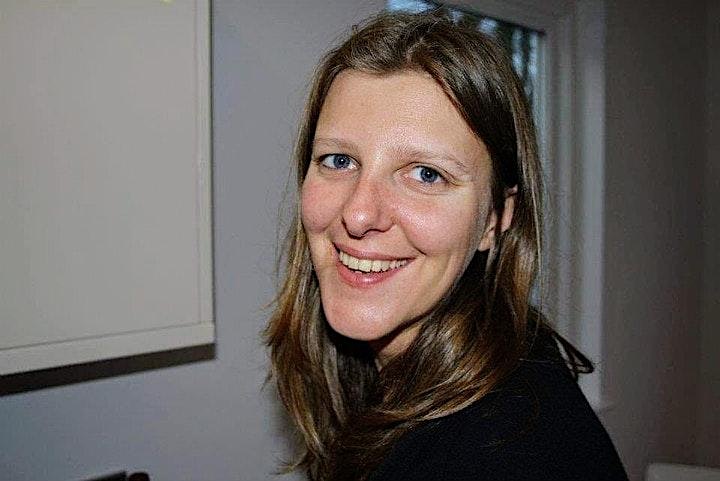 Dr Emily Harrop
Marie Curie Research Fellow, Cardiff University. Bereavement during the COVID-19 pandemic in the UK: updated findings from a national survey
Dr Emily Harrop is a Marie Curie Research Associate and social scientist at the Marie Curie Palliative Care Research Centre, Cardiff University. She has led on several recent studies in bereavement care and is Co-Principal Investigator on a UK wide mixed methods study looking at Bereavement during the Covid-19 pandemic.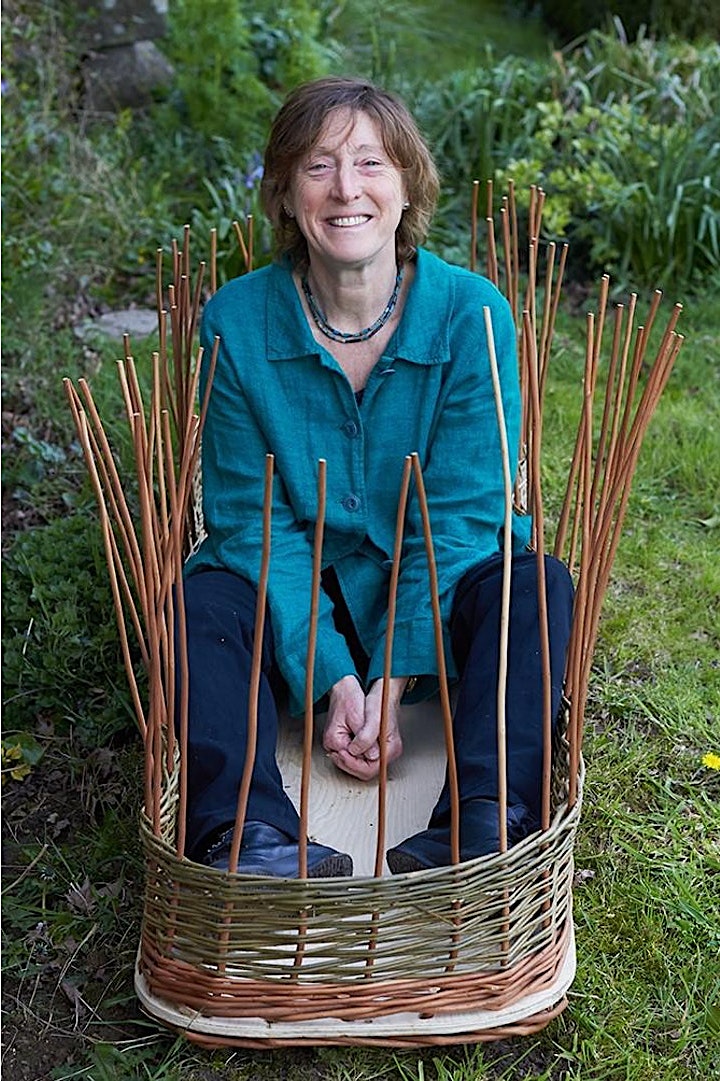 Liz Rothschild
Author of Full Circle Productions, Westmill Woodland Burial Ground, Humanist Celebrant
Liz Rothschild is a writer, actor, playwright and founding director of Westmill woodland burial ground in Wiltshire. She has been a funeral celebrant for more than 25 years and has run numerous death cafes and a course on preparing for end of life. In 2012 she launched, and continues to curate, the Kicking the Bucket festival in Oxford. She also wrote and performs a one-woman show, Outside the Box – a life show about death, which premiered in 2016 and has toured the UK and US. These stories come from her audiences, people she has worked with and her own life.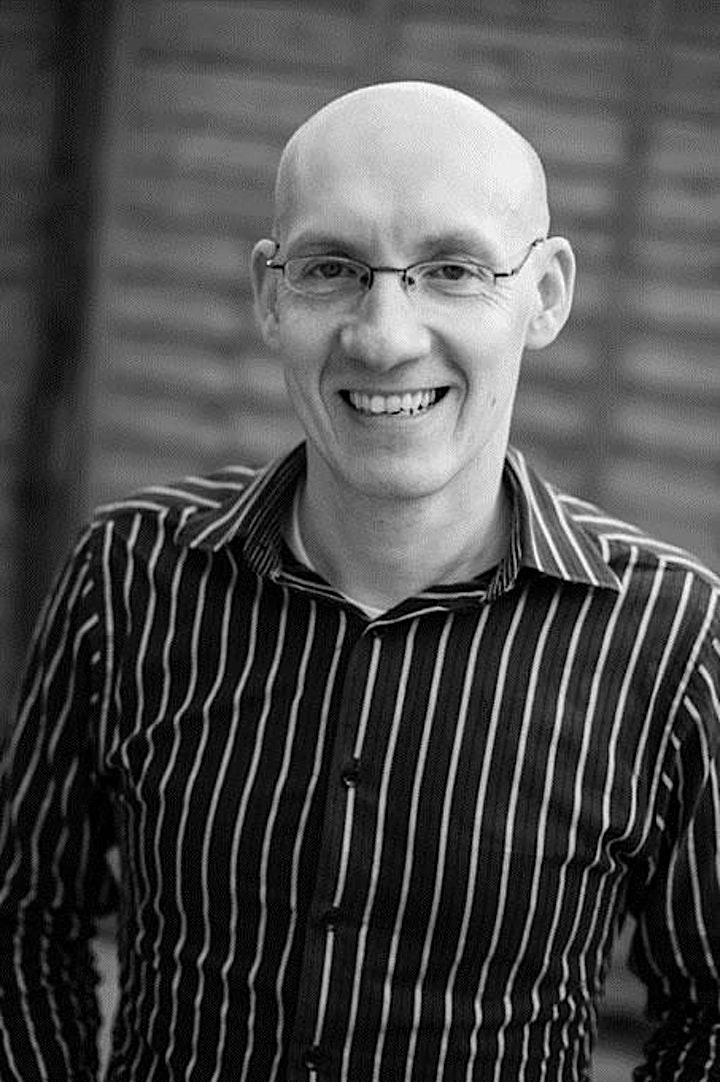 Andy Langford
Clinical Director, Cruse Bereavement Care UK. Bereavement and Covid-19: Adapting and Responding to Covid-19
Andy Langford is the Clinical Director for Cruse Bereavement Care. Cruse is the largest bereavement support organization in the UK - providing support to those grieving, across England, Wales and Northern Ireland. Andy has worked in the voluntary sector for 23 years, in homelessness, mental health, substance misuse, and with older people. Andy has been a BACP accredited member for over 15 years, with over 17 years' experience working directly with bereaved people. He holds qualifications in integrative counselling, cognitive behavioral therapy, clinical supervision, life coaching, and an MSc from Cass Business School. Andy's experience includes private practice and training, as well as managing and directing services of many shapes and sizes! Andy has a passion for working with people experiencing suicidality, as well as young people in foster care (for whom he provides respite foster care, with his family).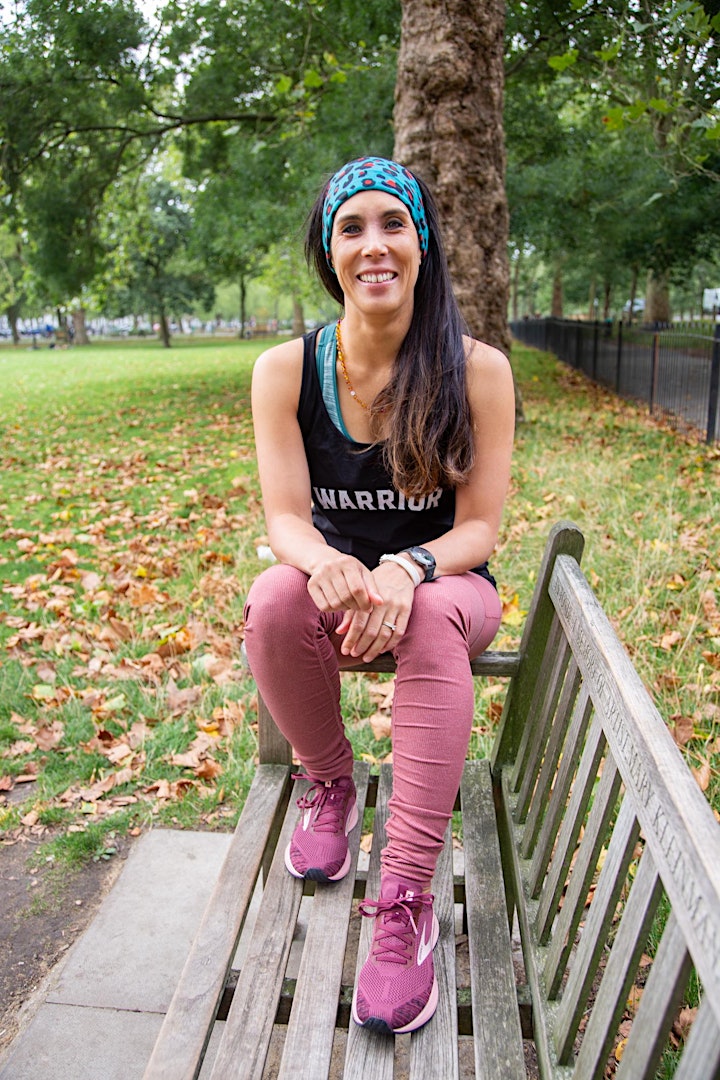 Eliza Flynn
founder of The Warrior Method; the power of physical movement for self-support and healing
Eliza is a pre and postnatal personal trainer, as well as mum to two small and wild feral boys. She isn't much of a runner, but found this her saviour during some of the most challenging times she faced early last year when her mum passed away from Covid-19.
She runs The Warrior Method, a holistic approach to feeling stronger and more confident in your body, through breathing techniques, visualisation and traditional exercises.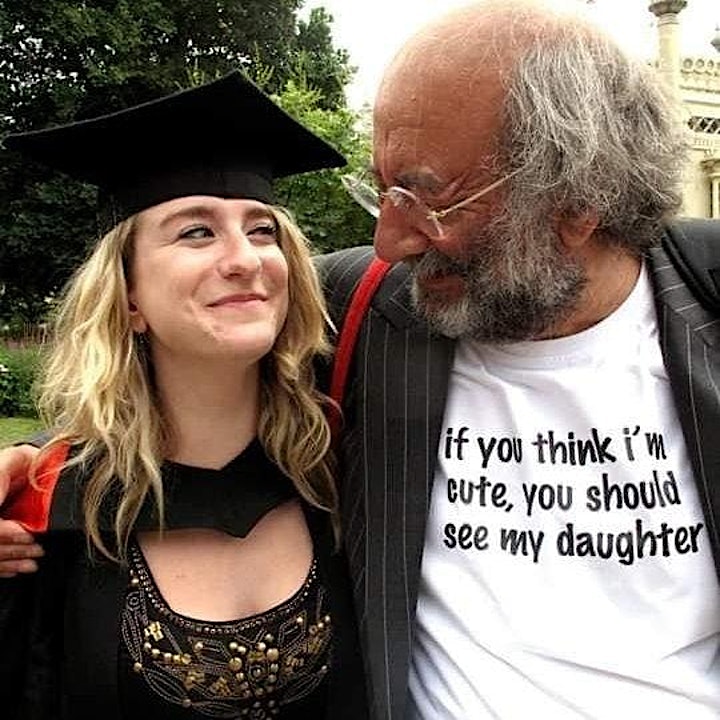 Jo Goodman
Covid-19 Families for Justice
Jo founded Covid-19 Bereaved Families for Justice after the death of her Dad Stuart from Covid-19.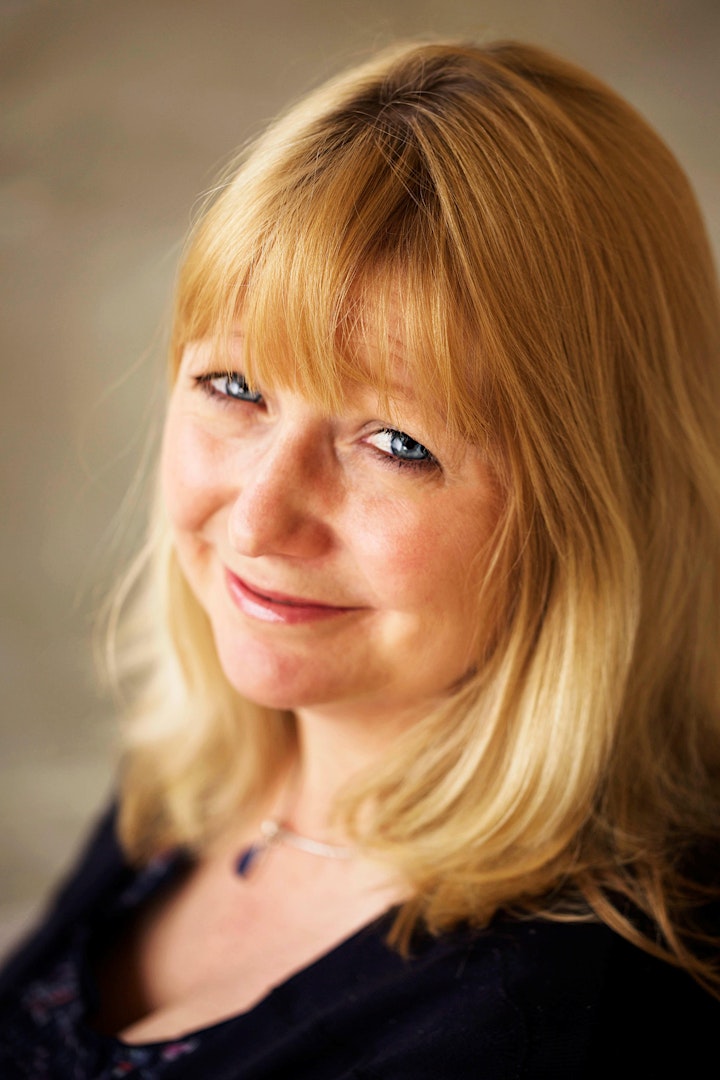 Dr. Jane M. Mullins
University of Swansea (author of Finding the Light in Dementia, a book for carers of people with dementia)
She has devoted over 30 years to the study and practice of dementia care, through listening to and supporting people and their families during their diagnosis in memory clinics, caring for them in hospital and in care homes, she has helped throughout all of the stages of their condition.
Jane has uncovered certain common features that may help health and social care staff, family carers and the people they care for find better ways of coping. Her practice experience is backed up by expert knowledge gained from keeping up to date as a Researcher at the Awen Institute, Swansea University and where her PhD explored multisensory ways of communication and how to stay connected with people living with dementia.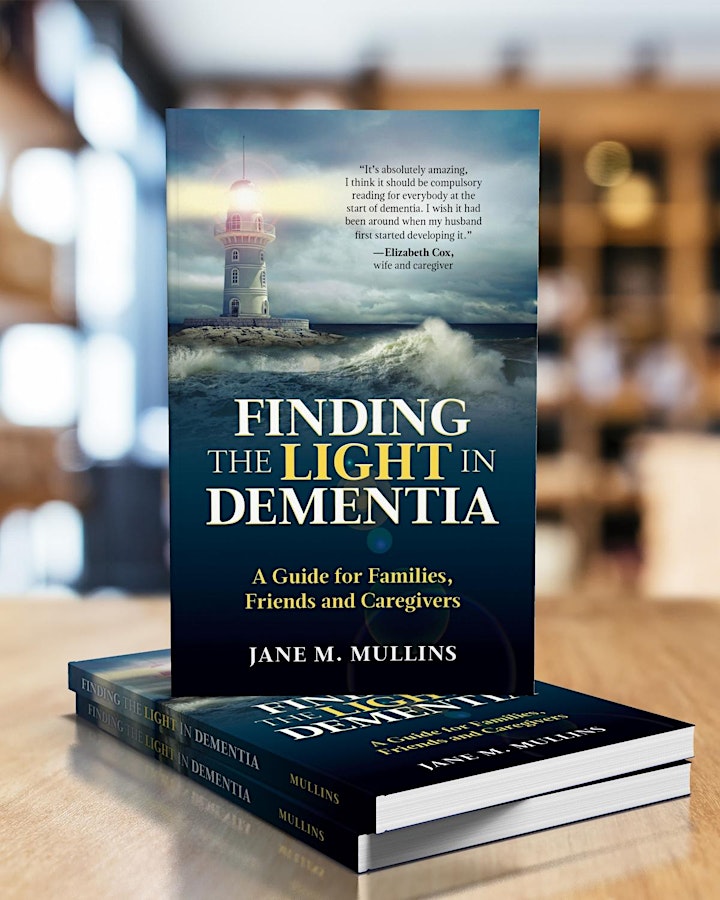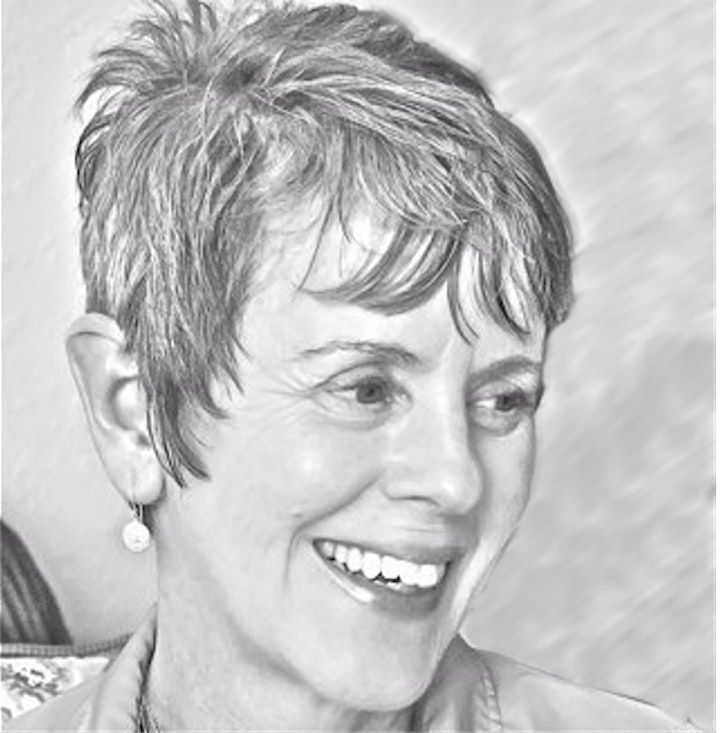 What would you do if both parents were diagnosed with Alzheimer's on the same day?
Jean Lee worked full time teaching elementary school while she was thrust into a caregiving role for her mom and dad when they were dually diagnosed.
Her memoir, Alzheimer's Daughter, follows two sisters–– Jean living a mile from her parents, and her sister living 1,000 miles away––through a near-decade journey as they work together to move their parents out of their life-long home, and eventually to a locked memory care facility. At the end of this hand in hand decline, the sisters are honored to be together as their parents breathe their last breath. Sadness and loss contrast with tenderness and devotion as Jean uses the elderly couple's WWII love letters, found during the final cleanout, as chapter beginnings.
After the publication of Alzheimer's Daughter, Jean connected with other authors of Alzheimer's books, to co-found AlzAuthors.com with the goal of eliminating the stigma and silence often accompanying a diagnosis. AlzAuthors enables caregivers and those living with memory impairment to find written resources – memoirs, novels, nonfiction, or blogs – which educate and enlighten. The site is now managed by five administrators, and has posted weekly essays from over 300 authors with direct links to their books.
Website | Alzheimersdaughter.com | AlzAuthors.com
Facebook | AlzAuthors: Alzheimer's & Dementia Resources
Twitter | @JeanLee18
Instagram | jeanlee18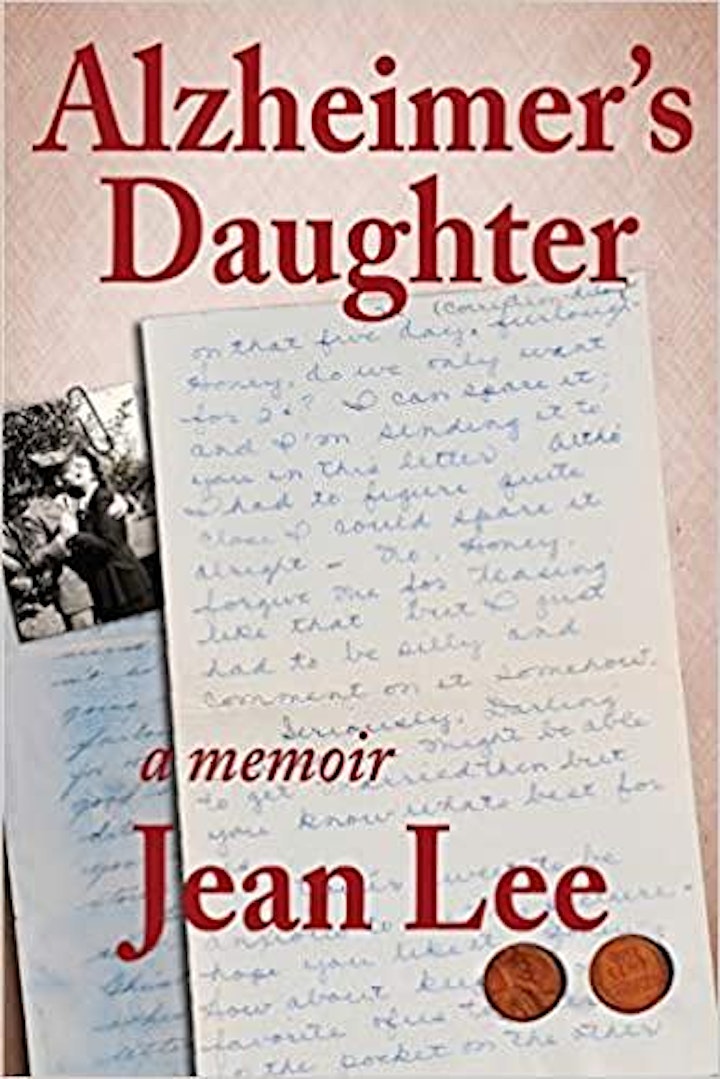 Date and time
Location
Refund policy
Refunds up to 1 day before event
Eventbrite's fee is nonrefundable.
Organiser of 2021 Bereavement Conference
Sandra and John are a sibling team who are proud to be serving the helping professions for more than 10 years with online interactive learning. The workshop programme is being offered alongside the Onlinevents CPD Library which we believe is the world's largest online library of video and audio learning, with instant certification for the helping professions including counsellors, coaches, teachers, supervisors and nurses.
100% Learning Guarantee
Our number one priority at onlinevents is your learning. Which means we stand by our learning experiences 100%, no matter what, no holds barred, no ifs, no buts.