Help us celebrate the 450th Anniversary of the Dundas' of Arniston with an amazing evening of bonfires, treat and amazing fireworks!
About this event
Help us celebrate the 450th Anniversary of Dundas' of Arniston! Join us for a great family evening outdoors to welcome back our annual Bonfire Night Fireworks Party in a big way. Come and enjoy a delicious hog roast supper or a yummy woodfired pizza (children's and vegetarian options available).
We've made "Covid safe" arrangements for a food vendor to supply hot drinks and popcorn so all the treats will be on hand.
We'll be sharing all our Best Guy Fawkes entries as well as handing out the prizes and of course a raging bonfire followed by... Pyromancer's premier display of amazing fireworks. Super fun on the doorstep!
This is an outdoor, evening event so please remember to dress appropriately with warm clothing, footwear and advise to bring a torch. No pets allowed at this event. All current UK and Scottish Covid regulations apply so please maintain social distancing of 1m. There will be extra toilets, handwashing stations and hand sanitizer stations.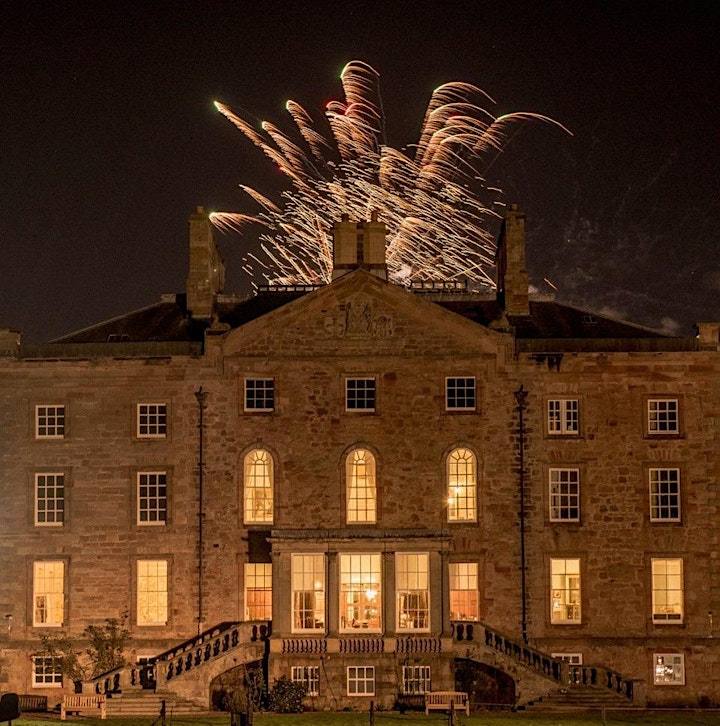 Organiser of 2021 Bonfire Night Fireworks Party
Arniston House is the epicentre of an exciting, vibrant estate featuring a range of events and activities, guided tours for visiors and groups, weddings, corporate and special events, holiday cottages, thriving rural and farming enterprises and filming projects. We are proud of our 450 year heritage and take great joy in sharing the history of the estate and the Dundas family with visitors. Located just 11 miles from Edinburgh, Arniston is a peaceful, beautiful retreat from the hustle and bustle, an idyllic setting for any event or just a short break. A day out at Arniston is always a day well spent.