2021 BOOKMARK Festival - Caroline Milligan, Gary West, Andrew Hodge & Guest
Sales Have Ended
Ticket sales have ended
Thank you for supporting BOOKMARK 2021 and we look forward to seeing you in October
Sales Have Ended
Ticket sales have ended
Thank you for supporting BOOKMARK 2021 and we look forward to seeing you in October
20th Century Lives: Life, Work and War - Caroline Milligan, Gary West, Andrew Hodge & Guests -
About this event
Gary West and Caroline Milligan will showcase 2 books of local significance which bring us closer to understanding life, work and war in the early-mid 20th century through the voices of men and women from across a large swathe of Scotland from Perthshire to Aberdeenshire. Going to the Berries (written by Roger Leitch and edited by Caroline Milligan) looks at rural employment, particularly around the berryfields of Blairgowrie. We are delighted to be joined for this discussion by Andrew Hodge, whose family are integrally connected to the local berry industry and by local people who went 'to the berries' themselves.
If the berry book is a story of continuity in Scottish life, then Jock's Jocks is a book about rupture. Jock's Jocks brings us the voices of Scottish soldiers who went to the First World War and whose memories were collected by Jock Duncan. Gary West has edited this volume (and also created an acclaimed play based on the recordings) which brings together the powerful testimonies of 59 men from 14 regiments.
This event will bring together music, song and oral history and explore the challenges and rewards of working with oral sources towards publications which can help us get closer to understanding our shared cultural history.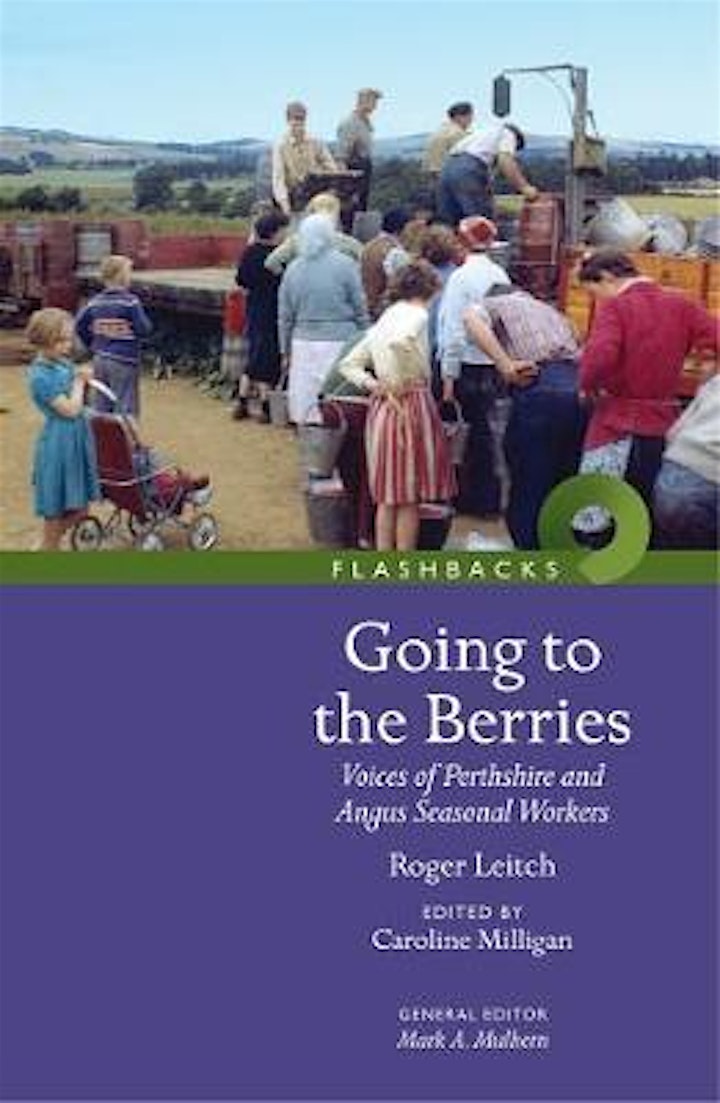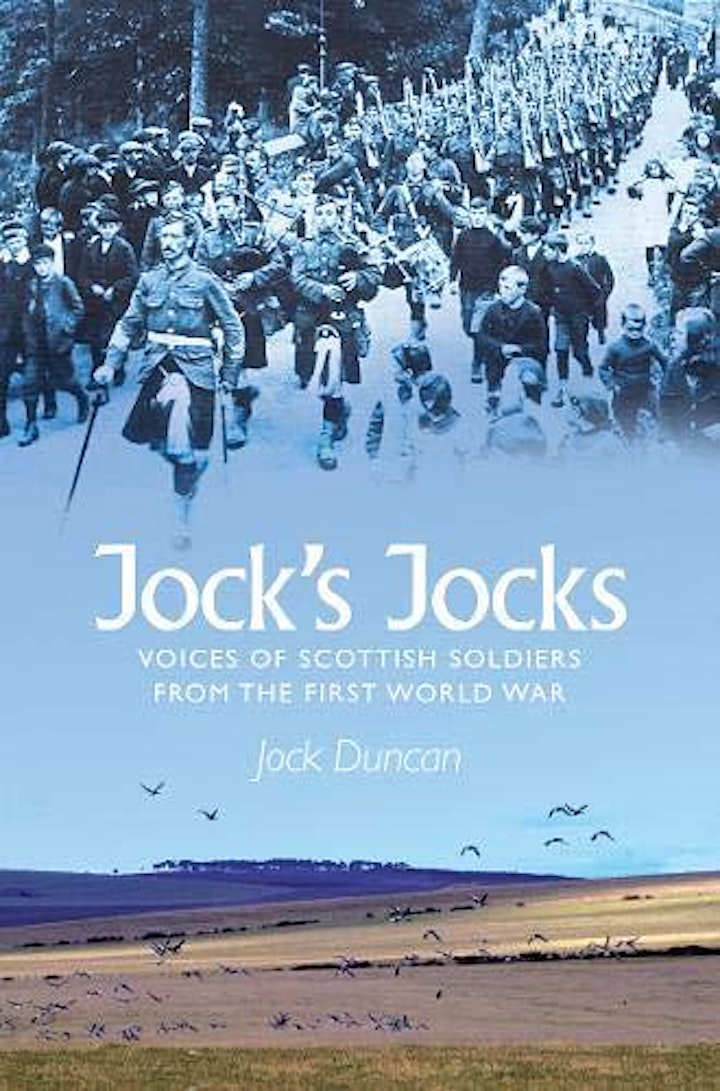 Organizer of 2021 BOOKMARK Festival - Caroline Milligan, Gary West, Andrew Hodge & Guest
The motto of BOOKMARK is 'Go with the Flow'; a phrase which evokes the river Ericht that flows through the centre of Blairgowrie, our home. It's an encouraging and forward-thinking motto, reminding us that it is often a liberating thing to be free of concerns and constraints and to look ahead, not backwards.  It suggests, rather than demands, that we should be caught up in the moment for our own good.

It seems to me that it's what Book Festivals are all about.  Go with the flow of ideas from all the invited authors - don't just step into the stream of those you've heard of. Trust the direction of the current and meet new writers, new topics, new ways of thinking. Go with the flow and travel to other times, other countries, other ideas.  Re-connect with the familiar by encountering the strange.

BOOKMARK is a unique Festival in a beautiful part of Perthshire. Let us celebrate all that it has to offer, step into that river of ideas and 'Go with the Flow'.
Gail Wylie, BOOKMARK Chair