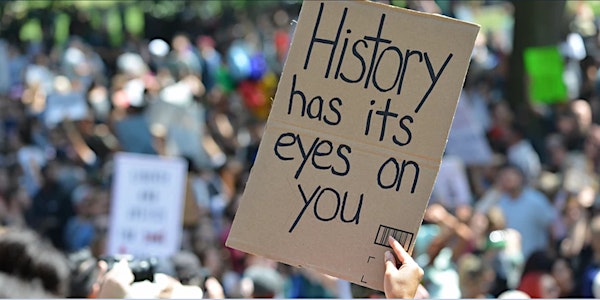 2021 Conference: Is Servant-Leadership Radical Enough for the 21st Century?
Sales Have Ended
Ticket sales have ended
Fantastic! You're all signed up! PHYSICAL HUDDLES Your huddle host will be in touch with you soon with full details of the venue, refreshments, joining fees etc. They will also inform you of any cancellation policies as prescribed by your local venue. All huddle hosts are volunteers (with training and a contribution towards their costs). Please keep this in mind and avoid late cancellations which could cause them concern or stress. Please note that tickets are issued on a first-come first-served basis, and huddle hosts can only host groups up to 15 delegates (for the best possible experience - and depending on local health regulations at the time). If your preferred huddle is full then you can either receive a full refund OR a partial refund and membership of a virtual huddle OR consider becoming a huddle host yourself to earn great rewards and benefits as a member of the huddle host community. For any questions please contact claire@bakerfish.com or call 01925 755 755. VIRTUAL TICKETS Feel free to join a huddle in a virtual environment. There won't be any biscuits (unless you bring your own) but there will still be a dedicated huddle host plus another 14 delegates for you to interact with on-line during the event. For any questions please contact claire@bakerfish.com or call 01925 755 755. ROLE OF HOSTS Your host ensures that all 15 delegates in the huddle are able to contribute to the conversations triggered by the speaker's ideas and questions. Each huddle (physical and virtual) can vote up questions to be answered live by the speakers. Please remember that while hosts are given a contribution towards their time and costs, as well as facilitation training - they are all volunteers walking the talk of servant-leadership. WHICH REMINDS US Profit (if any) from this event will be shared with appropriate causes. If you have a particular cause which is close to your heart, please do let us know. Delegates and huddle hosts will be asked to vote on how the profits are shared. Thank you.
The Greenleaf Centre for Servant-Leadership UK invites you to our first ever fully-international hybrid (on-line & face-to-face) conference!
About this event
The UK's leading Servant-Leadership conference live-streaming around the world.
Watch from home or have a more sociable and interactive experience by joining your local hosted huddle (as long as local health restrictions allow).
Be a delegate, host a huddle, sponsor a student... BE PART OF IT!