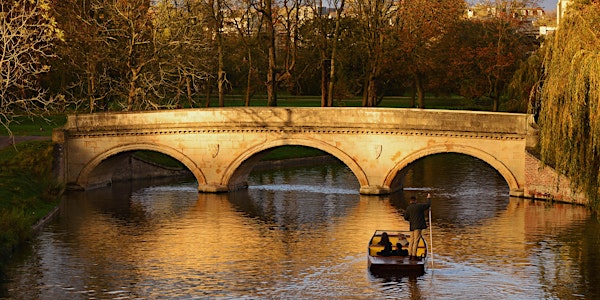 2022 CCEF Pre-forum Seminar Audience Registration (25/06/2022)
2022 CCEF Second Pre-forum Seminar
About this event
Cambridge China Education Forum (CCEF ) was founded in 2018 by graduate students from the University of Cambridge, with the support of leading scholars in the Faculty of Education. We aim to facilitate cross-border dialogues on China's education and its worldwide implications among stakeholders in the UK, China and beyond. To this end, we host an annual forum and a series of workshops to bridge the gap between scholars and practitioners, and promote communication across education sectors, including academia, policy-making, industry, and other social organisations.
CCEF is pleased to announce that our second pre-forum seminar will be held on the 25th of June 2022. This event will be running VIRTUALLY.
Pedagogic Innovation in the digital age: facilitating students' civic participation through digital multimodal composing
Content
Jiang will talk about three forms of civic participation (CP) in students' digital multimodal composing (DMC), including advocacy of the sexually discriminated, fundraising efforts for the left-behind children stricken by poverty, and promoting civic learning of disease-related knowledge and protection measures. He will also talk about how these forms of CP were manifested by the students' creative remixing of videos and visuals and ingenious layering of student-generated narrations based on their authentic concerns and community experiences. Implications on how DMC can be used to facilitate students' CP in language curricula will also be discussed.
Speaker Bio
Lianjiang Jiang is an Assistant Professor of English language education in the academic unit of Teacher Education and Learning Leadership, Faculty of Education, The University of Hong Kong. He is a review editor for Frontiers in Psychology and a guest editor for Beijing International Review of Education.