Sales Have Ended
Registrations are closed
Thank you for booking on this exciting event! The ingredients for the dumpling Cook Along are listed below: Dumplings Recipe Makes approx. 20 to 25 Dumplings Ingredients Dough 250g plain white flour (plus extra for dusting) 130ml to 150ml warm water Filling 500g pork mince or firm tofu 10 water chestnuts, finely diced or ¼ head of white cabbage, finely chopped Small bunch coriander, finely chopped (optional) 1 tbs light soy sauce (or regular soy sauce) ½ tsp white pepper 1 tsp sesame oil (optional) 1 tbs cornflour/potato starch Chilli Oil Dip 2 tablespoons Chinese chili flakes or regular chili flakes (To be supplied by CGF) 1 teaspoons five spice powder (optional) 2 tablespoons sesame seeds 1 teaspoon ground Sichuan peppercorn (To be supplied by CGF) 1 whole star anise (Optional) 1 bay leaves 180ml vegetable oil (or rapeseed oil) 1 piece thinly sliced ginger (Optional)
Event Information
Location
On line virtual cookery class
St Helens Rd
Ormskirk
L39 4QP
United Kingdom
Sales Have Ended
Registrations are closed
Thank you for booking on this exciting event! The ingredients for the dumpling Cook Along are listed below: Dumplings Recipe Makes approx. 20 to 25 Dumplings Ingredients Dough 250g plain white flour (plus extra for dusting) 130ml to 150ml warm water Filling 500g pork mince or firm tofu 10 water chestnuts, finely diced or ¼ head of white cabbage, finely chopped Small bunch coriander, finely chopped (optional) 1 tbs light soy sauce (or regular soy sauce) ½ tsp white pepper 1 tsp sesame oil (optional) 1 tbs cornflour/potato starch Chilli Oil Dip 2 tablespoons Chinese chili flakes or regular chili flakes (To be supplied by CGF) 1 teaspoons five spice powder (optional) 2 tablespoons sesame seeds 1 teaspoon ground Sichuan peppercorn (To be supplied by CGF) 1 whole star anise (Optional) 1 bay leaves 180ml vegetable oil (or rapeseed oil) 1 piece thinly sliced ginger (Optional)
About this event
Celebrate Chinese New Year and welcome in the Year of the Tiger by participating in this fun, virtual cooking experience with your family or house mates.
About this event:
This is an interactive online cooking session with a full demonstration on how to prepare and cook Lion Head Meatball Casserole.
Large pork meatballs that are braised and served with vegetables. Their name derives from their shape, which resembles the head of a Chinese guardian lion. It can be eaten any time of year, but is often served as a celebration dish.
Dietary options: Can be made gluten free, vegan, halal and kosher.
Skill level: Beginner to intermediate, Shopping: Local supermarket,  No specialist equipment required.  Spice pack: Chinese 5 Spice.  A free spice pack will be posted to the first 20 to book before 16th January 2022.
The Cook Along will be delivered via zoom by Chef Sam, from Cracking Good Food.
We recommend that all ingredients are measured out, equipment ready and recipe t hand in advance of the Cook Along.
Ingredients list, equipment list and recipe will be sent to you via email after registration.
Zoom and login information will be sent to your email the day before the event.
Important Note:
1. This is an online event and Edge Hill University Confucius Institute is not able to assess any safety hazards for participants remotely and we are not able to take any responsibility associated to your own safety.
2. The Edge Hill University Confucius Institute may share your details with our event partner Cracking Good Food
By registering on this event you agree to take full responsibility for your own health and safety when taking part in the event at your own home and agree for your information to be shared with Cracking Good Food.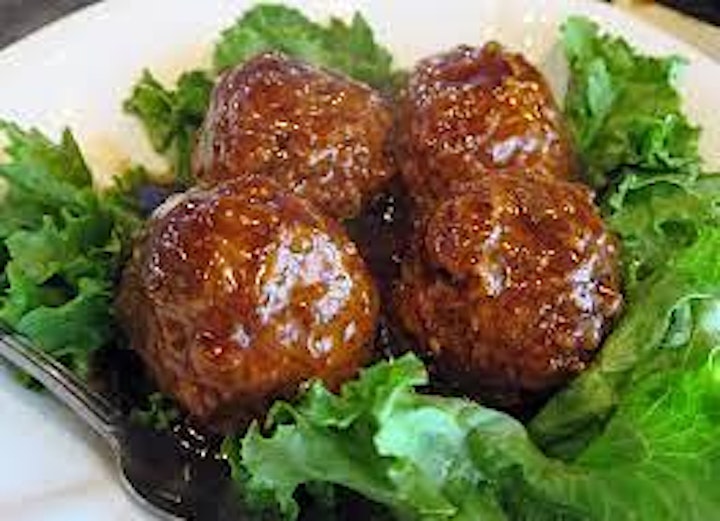 Date and time
Location
On line virtual cookery class
St Helens Rd
Ormskirk
L39 4QP
United Kingdom