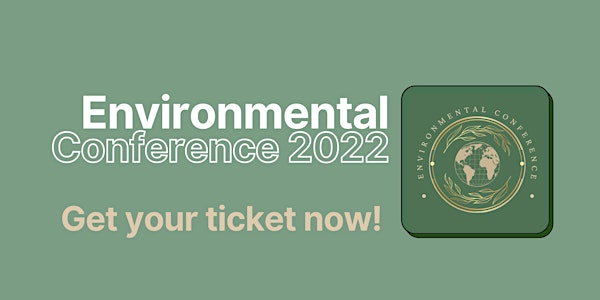 2022 Environmental Conference
Join us on January 22 for the official 2022 Environmental Conference!
About this event
We have the pleasure to invite you to the biggest University-led Environmental Conference organised by:
- Durham University: Environmental Law and Climate Future Society
- King's College London: Environmental Law & Regulation Society
- National University of Singapore: Environmental Studies
- University of Bristol: Environmental and Energy Law Society
- University of Cambridge: Cambridge University Environmental Consulting Society
- University of Exeter: Be The Change Society
- University of Westminster: Environmental Society
- University of York: Environment & Ethics Officer
The 2022 Environmental Conference is the societies' flagship event and has established itself as the largest and most prestigious student-run environmental conference across EMEA, attracting the finest talent and speakers from across the globe.
This event connects ambitious students with industry leaders, through a day of presentations, Q&As and networking sessions in collaboration with our speakers.
To attend the conference, please also register for the Zoom Link here: https://events.zoom.us/ev/AN8vdk5mXF5TAFzQ_PFW5rAHco-x9AUmMAX5U7Hz-vjSR7_SdfhEyfk1KDxvEwmo2CBvaRQ
Learn more about the events and speakers here :
https://www.kclelrs.com/environmentalconference2022
Follow us on Instagram to enter our giveaway: