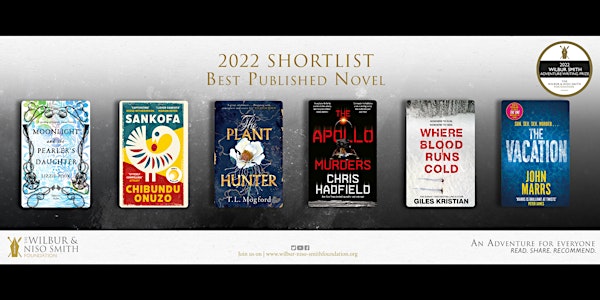 2022 Wilbur Smith Adventure Writing Prize: Chibundu Onuzo and T.L. Mogford
Refund policy
Contact the organiser to request a refund.
Eventbrite's fee is nonrefundable.
Shortlisted for the 2022 Wilbur Smith Adventure Writing Prize, join us in conversation with authors Chibundu Onuzo and T.L. Mogford
About this event
The Wilbur Smith Adventure Writing Prize is a £10,000 annual award that supports and celebrates the best adventure fiction today.
The Prize celebrates this diversity, looking for novels which both honour the traditions of adventure and are unafraid to try something new. Each year we hope that the shortlist will include a book suited to every reader's taste, truly 'An Adventure for Everyone.'
We'll be discussing all things adventure with Chibundu and Thomas, two of the authors shortlisted for the 2022 Prize, before they treat you to a short reading from their novels.
See the full shortlist here.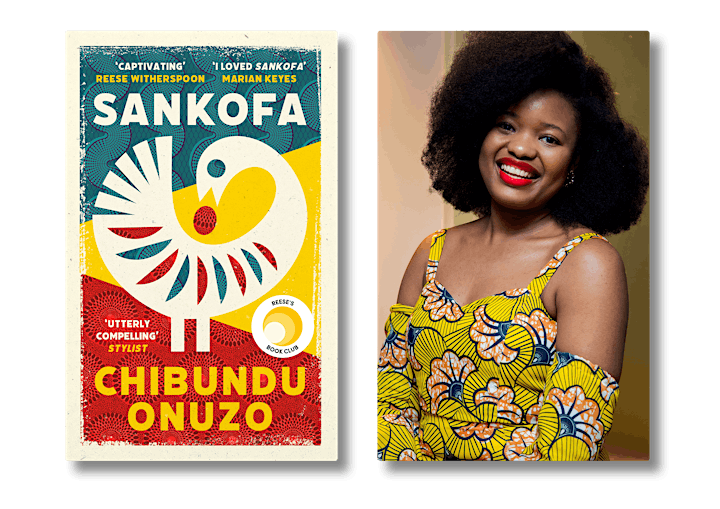 About Sankofa:
Anna is at a stage of her life when she's beginning to wonder who she really is. She has separated from her husband, her daughter is all grown up, and her mother - the only parent who raised her - is dead.
Searching through her mother's belongings, she finds clues about the West African father she never knew. Through reading his student diary, chronicling his involvement in radical politics in 1970s London, she discovers that he eventually became the president (some would say the dictator) of a small nation in West Africa - and he is still alive. She decides to track him down and so begins a funny, painful, fascinating journey, and an exploration of race, identity and what we pass on to our children.
About Chibundu:
Chibundu Onuzo was born in Lagos, Nigeria. Her life so far spans two military dictatorships, one internet revolution, two boarding schools, five grandmothers and a first book deal signed at nineteen. Chibundu's first novel, The Spider King's Daughter, was published by Faber in 2012 and was the winner of a Betty Trask Award, shorted for the Dylan Thomas Prize and the Commonwealth Book Prize and longlisted for the Desmond Elliott Prize and Etisalat Literature Prize. Her second novel, Welcome to Lagos, was published by Faber in 2017 and shortlisted for the RSL Encore Award. In 2018 Chibundu was elected as a Fellow of the Royal Society of Literature, as part of its "40 Under 40" initiative.
She contributes regularly to the Guardian, has done a talk for Tedx and her autobiographical show 1991, featuring narrative, music, song and dance, premiered in a sell-out show at Southbank Centre's London Literature Festival in 2018.
What our reviewers had to say:
'Couldn't put it down. The main character is very engaging, by the end showing great strength of character and determination.'
'An original mix of light-hearted moments mixed with serious issues.'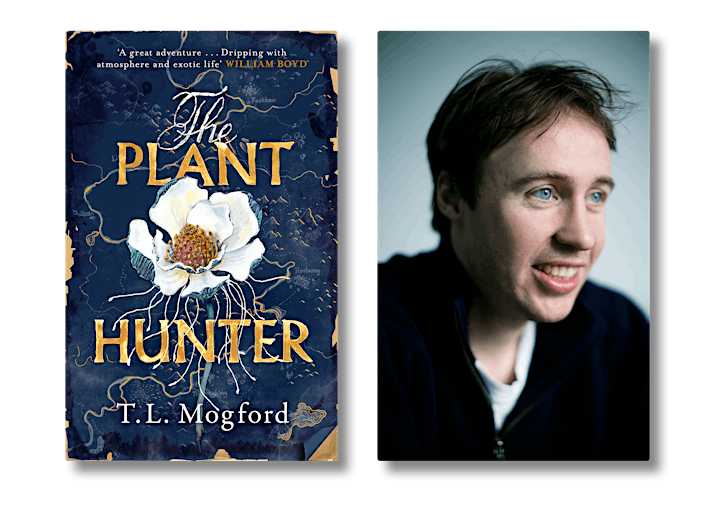 About The Plant Hunter:
1867. King's Road, Chelsea, is a sea of plant nurseries, catering to the Victorian obsession with rare and exotic flora. But each of the glossy emporiums is fuelled by the dangerous world of the plant hunters – daring adventurers sent into uncharted lands in search of untold wonders to grace England's finest gardens.
Harry Compton is as far from a plant hunter as one could imagine – a salesman plucked from the obscurity of the nursery growing fields to become 'the face that sold a thousand plants'.
But one small act of kindness sees him inherit a precious gift – a specimen of a fabled tree last heard of in The Travels of Marco Polo, and a map.
Seizing his chance for fame and fortune, Harry sets out to make his mark. But where there is wealth there is corruption, and soon Harry is fleeing England, rounding the Cape of Good Hope and sailing up the Yangtze alongside a young widow – both in pursuit of the plant that could transform both their lives forever.
About Thomas:
T.L. Mogford (also known as Thomas) can trace his roots back to a line of famous horticulturalists - his great-grandfather has an apple tree named after him. Before becoming an author he worked as a journalist for Time Out and as a translator for the European Parliament. The Plant Hunter is his first historical novel.
What our reviewers had to say:
'Well researched with a wealth of details, a fresh premise for a novel and a satisfying denouement make this a bit of a pleaser.'
Disclaimer: This event will be recorded, with the intention of it being available to audiences at a later date. Only speakers will be shown in any final footage that is produced.
The Wilbur & Niso Smith Foundation reserves the right to remove guests if they are disruptive during an event.