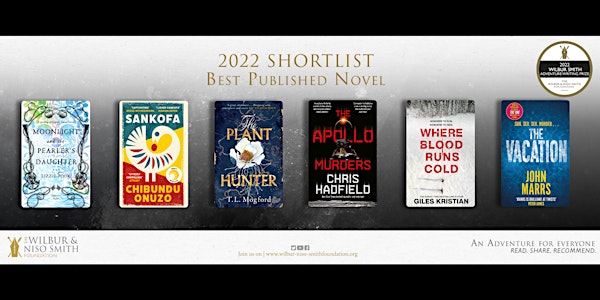 2022 Wilbur Smith Adventure Writing Prize: Chris Hadfield and John Marrs
Refund policy
Contact the organiser to request a refund.
Eventbrite's fee is nonrefundable.
Shortlisted for the 2022 Wilbur Smith Adventure Writing Prize, join us in conversation with authors Chris Hadfield and John Marrs
About this event
The Wilbur Smith Adventure Writing Prize is a £10,000 annual award that supports and celebrates the best adventure fiction today.
The Prize celebrates this diversity, looking for novels which both honour the traditions of adventure and are unafraid to try something new. Each year we hope that the shortlist will include a book suited to every reader's taste, truly 'An Adventure for Everyone.'
We'll be discussing all things adventure with Chris and John , two of the authors shortlisted for the 2022 Prize.
See the full shortlist here.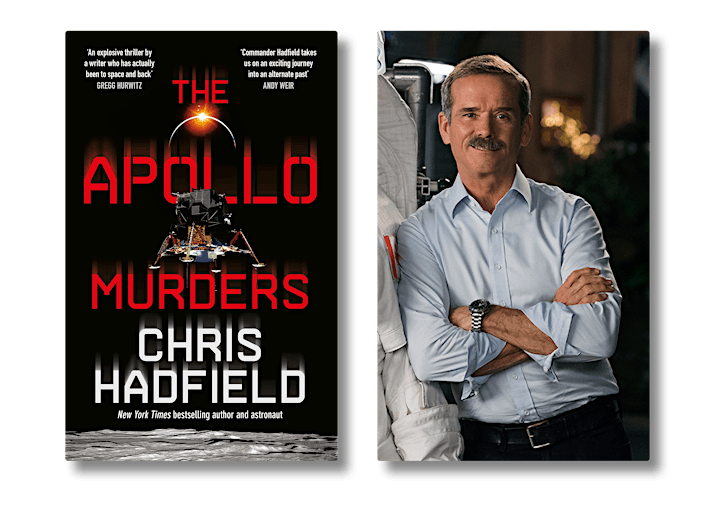 About The Apollo Murders:
1973: a final, top-secret mission to the Moon. Three astronauts in a tiny module, a quarter of a million miles from home. A quarter of a million miles from help.
As Russian and American crews sprint for a secret bounty hidden away on the lunar surface, old rivalries blossom and the political stakes are stretched to breaking point back on Earth. Houston flight controller Kazimieras 'Kaz' Zemeckis must do all he can to keep the NASA crew together, while staying one step ahead of his Soviet rivals. But not everyone on board Apollo 18 is quite who they appear to be.
About Chris:
Colonel Chris Hadfield is one of the most seasoned and accomplished astronauts in the world. A multiple New York Times bestselling author, his books An Astronaut's Guide to Life on Earth, You Are Here and The Darkest Dark have sold over a million copies worldwide.
He was the top test pilot in both the US Air Force and the US Navy, and a Cold War fighter pilot intercepting armed Soviet bombers in North American airspace. A veteran of three spaceflights, he crewed the US Space Shuttle twice, piloted the Russian Soyuz, helped build space station Mir, conducted two space walks, and served as Commander of the International Space Station. He was also NASA's Director of Operations in Russia.
Chris is the co-creator and host of the BBC series Astronauts: Do You Have What It Takes? and helped create and host, along with actor Will Smith, the National Geographic series One Strange Rock. His zero-gravity version of David Bowie's 'Space Oddity' has received more than 50 million views, and his TED talk on fear over 10 million.
He advises SpaceX, Virgin Galactic and other space companies, chairs the board of the Open Lunar Foundation, leads the CDL-Space international tech incubator, and teaches a MasterClass on space exploration.
What our reviewers had to say:
'Fantastic insight into life as an astronaut in the 60s and 70s. Could not put it down!'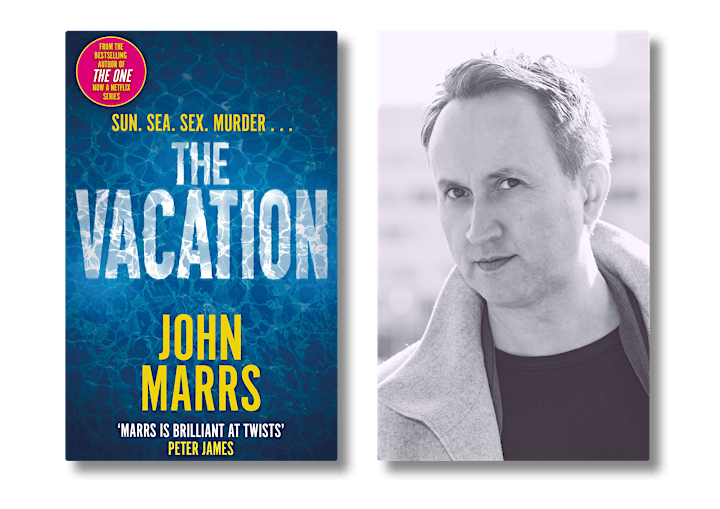 About The Vacation:
How far would you run to escape your past? Venice Beach, Los Angeles. A paradise on earth. Tourists flock to the golden coast and the promise of Hollywood.
But for eight strangers at a beach front hostel, there is far more on their mind than an extended vacation.
All of them are running from something. And they all have secrets they'd kill to keep . . .
The Vacation is a compulsive, holiday-set thriller from John Marrs, the author of The One, now a Netflix Original Series.
About John:
John Marrs is an author and former journalist based in London and Northamptonshire. After spending his career interviewing celebrities from the worlds of television, film and music for numerous national newspapers and magazines, he is now a full-time author. He is the bestselling author of The One, Passengers, The Minders, What Lies Between Us and When You Disappeared.
What our reviewers had to say:
'Hooks you from the first chapter!
'I don't think I've read anything quite like this before. It feels like a white-water canoe course - you're swept along!'
Disclaimer: This event will be recorded, with the intention of it being available to audiences at a later date. Only speakers will be shown in any final footage that is produced.
The Wilbur & Niso Smith Foundation reserves the right to remove guests if they are disruptive during an event.