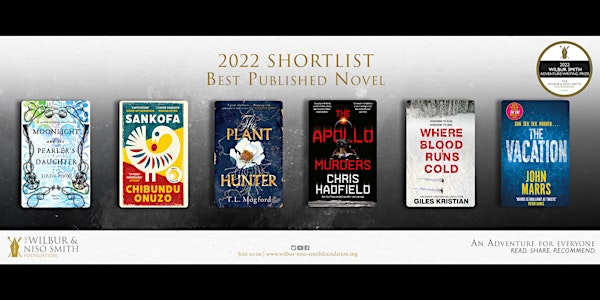 2022 Wilbur Smith Adventure Writing Prize: Giles Kristian and Lizzie Pook
Refund policy
Contact the organiser to request a refund.
Eventbrite's fee is nonrefundable.
Shortlisted for the 2022 Wilbur Smith Adventure Writing Prize, join us in conversation with authors Giles Kristian and Lizzie Pook.
About this event
The Wilbur Smith Adventure Writing Prize is a £10,000 annual award that supports and celebrates the best adventure fiction today.
The Prize celebrates this diversity, looking for novels which both honour the traditions of adventure and are unafraid to try something new. Each year we hope that the shortlist will include a book suited to every reader's taste, truly 'An Adventure for Everyone.'
We'll be discussing all things adventure with Giles and Lizzie, two of the authors shortlisted for the 2022 Prize, before they treat you to a short reading from their novels.
See the full shortlist here.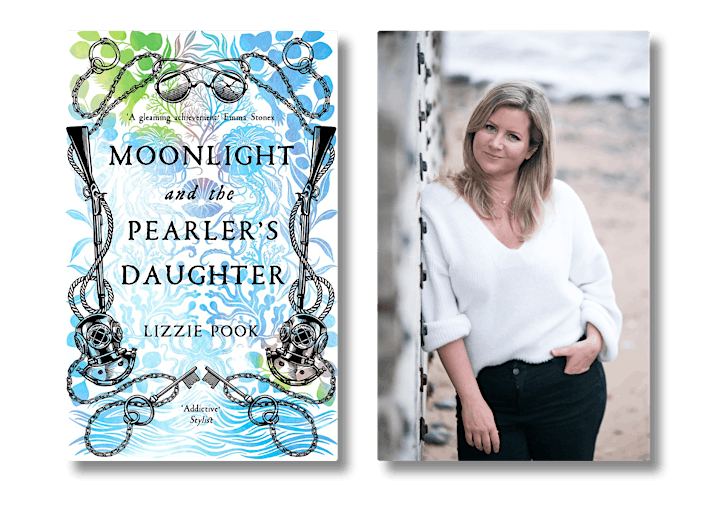 About Moonlight and the Pearler's Daughter:
1886, BANNIN BAY, AUSTRALIA.
The Brightwell family has sailed from England to make their new home in Western Australia. Ten-year-old Eliza knows little of what awaits them on these shores beyond shining pearls and shells like soup plates – the things her father has promised will make their fortune.
Ten years later and Charles Brightwell, now the bay's most prolific pearler, goes missing from his ship while out at sea. Whispers from the townsfolk suggest mutiny and murder, but headstrong Eliza, convinced there is more to the story, refuses to believe her father is dead, and it falls to her to ask the questions no one else dares consider.
But in a town teeming with corruption, prejudice and blackmail, Eliza soon learns that the truth can cost more than pearls, and she must decide just how much she is willing to pay – and how far she is willing to go – to find it...
About Lizzie:
Lizzie Pook is an award-winning journalist and travel writer contributing to The Sunday Times, Lonely Planet, Rough Guides, Condé Nast Traveller and more. Her assignments have taken her to some of the most remote parts of the planet, from the uninhabited east coast of Greenland in search of roaming polar bears, to the foothills of the Himalayas to track endangered snow leopards. She was inspired to write Moonlight and the Pearler's Daughter, her debut novel, after spending time in north-western Australia researching the dangerous and fascinating pearl-diving industry.
She lives in London.
What our reviewers had to say:
'There was a great sense of place and atmosphere throughout this book with the writer's description of the heat, the smells and the wildlife.'
'I had to know what happened next.'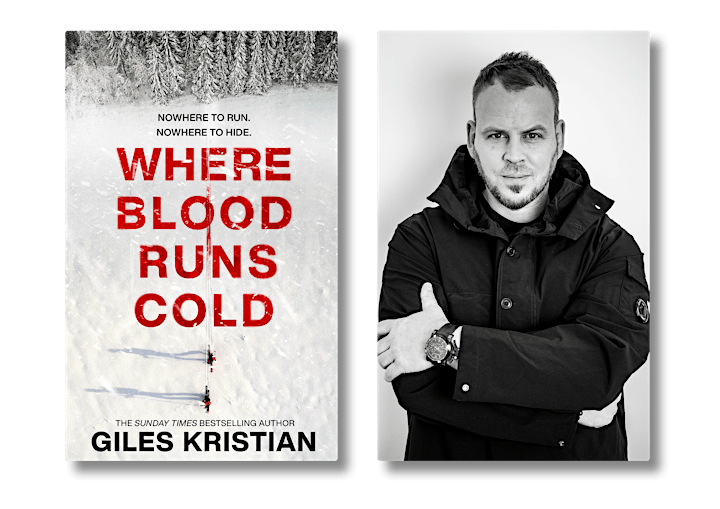 About Where Blood Runs Cold:
Erik Amdahl and his spirited daughter, Sofia, have embarked on a long-promised cross-country ski trip deep into Norway's arctic circle. For Erik, it's the chance to bond properly with his remaining daughter following a tragic accident. For Sofia, it's the proof she needs that her father does care.
Then, far from home in this snowbound wilderness, with night falling and the mercury plummeting, an accident sends them in search of help - and shelter. Nearby is the home of a couple - members of Norway's indigenous Sami people - who they've met before, and who welcome them in. Erik is relieved. He believes the worst is over. He thinks that Sofia is now safe. He could not be more wrong. He and Sofia are not the old couple's only visitors that night - and soon he and Sofia will be running for their lives...
...and beneath the swirling light show of the Northern Lights, a desperate fight ensues - of man against man, of man against nature - a fight for survival that plays out across the snow and ice.
About Giles:
Family history (he is half Norwegian) and a passion for the fiction of Bernard Cornwell inspired Giles Kristian to write. Set in the Viking world, his bestselling Raven and The Rise of Sigurd trilogies have been acclaimed by his peers, reviewers and readers alike. In The Bleeding Land and Brothers' Fury, he tells the story of a family torn apart by the English Civil War. With his Sunday Times bestseller Lancelot, Giles plunged into the rich waters of the Arthurian legend. His most recent novel, Camelot, continues his epic reimagining of our greatest island 'history'. Giles Kristian lives in Leicestershire.
What our reviewers had to say:
'Gosh, I really enjoyed this novel! It gripped me'
'An exciting race through the snow [...] I like the unusual setting of Norway and the links to the indigenous people.'
Disclaimer: This event will be recorded, with the intention of it being available to audiences at a later date. Only speakers will be shown in any final footage that is produced.
The Wilbur & Niso Smith Foundation reserves the right to remove guests if they are disruptive during an event.