Join us for the launch of a new campaign to make the whole of Steyning a 20MPH zone.
About this Event
Consultations are underway to make the whole of Steyning and neighbouring parts of Bramber a 20MPH Zone. Greening Steyning has been working hard over the last few months as part of community Working Party that came up with the plan. We now launching a campaign to rally public support around the idea.
Join us online at 7.30pm on 30th March to hear all about the proposed plans, and the many reasons why we think "Twenty is Plenty" in Steyning.
Speakers include:
* Adrian Berendt - South East Coordinator of the national 20's Plenty organisation
* Adam Bronkhorst - from Shoreham by Cycle
* Geoff Barnard - from Greening Steyning, plus several other member of the Working Party that's come up with the plan
* Dawn Daniel - coordinator of Greening Steyning's Transport Action Group, that is leading the campaign
You'll be able to ask questions and share your thoughts, both on the 20MPH scheme and our longer term ambitions to make our roads safer and healthier, and encourage more walking and cycling.
How to book
You can either book a free ticket or choose to make a small donation to help cover the costs of the event, and support the 20's Plenty Campaign.
You will receive an email from Eventbrite with the Zoom login details.
About the Survey
Every household in the affected areas of Bramber and Steyning will be getting a survey leaflet through the door asking for their views. You can also respond in an online version which has some additional questions on future traffic calming and sustainable transport measures.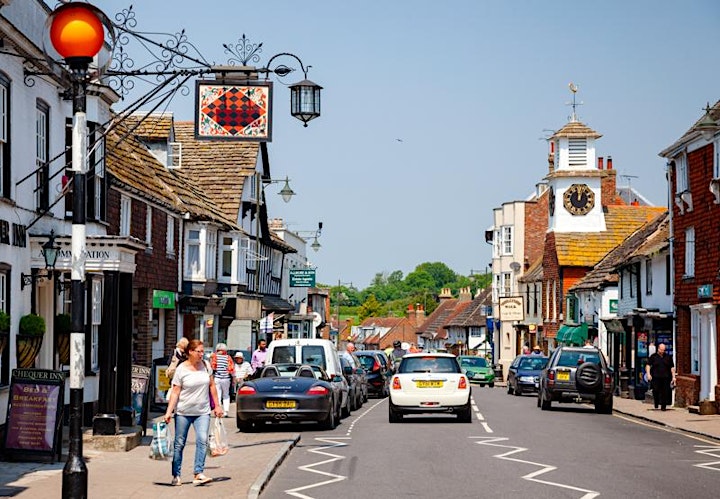 The logos below show the organisations that have been involved in the 20MPH Community Working Party: