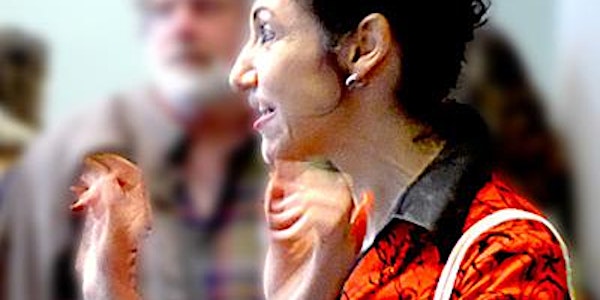 21 MAR INTERNATIONAL COLOUR DAY – DRAMA AND LIGHT - CANCELLED because of Co...
Location
foyer @ The National Gallery
Trafalgar Square
London
WC2N 5DN
United Kingdom
Refund policy
Refunds up to 7 days before event
Description
Art historian, lecturer and artist Gayna Pelham will continue her exploration how colour has been used by artists across the centuries.
https://www.colour.org.uk/international-colour-day-drama-and-light/
This year her talk is entitled Drama and Light and is about some of the most extraordinary artists of the 17th century Western Europe from El Greco to Caravaggio and Rembrandt to Rubens with focus on the use of colour and light and their influence on the 20th and 21st centuries' arts. The talk will be delivered while touring the gallery and looking in detail at the discussed works.
After the talk in the galleries, which will last 60 to 75 minutes, your ticket entitles you to the Halsted-Granville Tea in the National Gallery Cafe. (drink and a cake etc)
Schedule: Meet in the foyer of the National Gallery sharp as the tour will begin 14:00. It will last 60 to 75 minutes so tea in the Cafe will be around 15.15 to 15.30 hrs.to the Café for tea.