21:12:12 Energy of Transformation & Winter Solstice

Multiple Dates
Event Details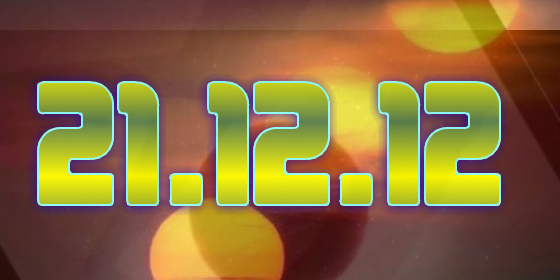 21:12:12 Energy of Transformation with Winter Solstice
This is a day of Spiritual Growth as we Reflect on Lessons Learnt in the past 9 days. We will be moving through an Individual & Collective Global Reformation of Spirit a.k.a. A MASSIVE Shift in Consciousness.  We will be Activating your Divine Original Blue Print through Purification Matrix Crystal Healing on the DNA/Cellular Level. We will also Be Awakening your Essence Voice Vortex and Gracing your Moment whilst looking at and Making the Right Choices for YOU: Pondering and Intuiting your Work, Career, Money, Relationships, Love, and Life. This will be a Pivotal Time, Preparing You for 2013 on a Galactic Level. There will be lots of healing on this day.  Bring what you want to heal with you and bathe in the energy.  Welcome.  The Numerology for this day: 21, 12, 13.
21:12:12 BRING WITH YOU
something white to wear: a simple lovely all white outfit to wear to express your purity and vibrancy.

soft slippers or socks to wear in the workshop. We will be taking off our shoes in the workshop.

your own food and drink if you are on a special diet. NO pork, pig or bacon please.

pen, paper, crayons to write with and a notebook

ONE GIFT, if you can, worth £12 to give away.

21 Symbols.  Symbols can be drawn, photographed, or real such as a crystal ankh, wooden elephant, cross.   Of the 21 symbols 9 of the symbols you will give away as gifts and 12 of the symbols you will keep for yourself: you will not be giving these away.  So decide which 9 you will give away and which 12 you will keep.

a crystal / rock / stone you feel drawn to that resonates with 21:12:12 for your life.

a list of 21 things you have achieved in 2012 and another list of 12 things you want to achieve before the end of 2012, which are practical and measurable.

An account of what you have noticed in the past 9 days since 12:12:12.  What portals have you entered?  What shifts have been made? 

Please bring with you cash if you want to buy crystals.

Please bring with you your printed ticket to hand in at the event, once you have paid on line.  If you decide to pay cash please bring exact amount with you. 
21:12:12 GIFTING to Others & Self (from 12:12:12)
Have  YOU given away 12 gifts to 12 different people since 12:12:12? If  you have not then please do so with your heart. 

They may be people you know or do not know. But give with the 12:12:12 energy and the 21:12:12 energy. These are blessing gifts. They travel round you 21 times!!! They are not expensive gifts – today we can get gifts for £1. However you may be able to afford expensive gifts and want to give to someone you revere and appreciate so that is OK too. But remember this is sacred gifting to others and thereby gifting to yourself.  Some people brought gifts to give at the 12:12:12 workshop so they were able to give all 12 gifts at once!  hahahha

Have YOU bought 12 nurturing things for yourself since 12:12:12? Buy 12 nurturing things for yourself e.g. perfume, soap, fluffy slippers, candles, accessories, reading cards, etc.  Some people bought crystals for themselves at the 12:12:12 workshop, so you may be able to buy yourself something to nurture yourself. 
 Timing
10am–5pm = £140   
7pm-1am = £120
All Day: 10am-1am = £234 (10% discount applied)
Food
Prices do not include food so please bring your own food (Do not bring anything with pork or ham).  Thank you.  We will have teas and biscuits and chocolates all day and all night.
Sleeping Arrangements
At no extra cost you can spend the night in the flat if you are staying till 1am.  Please bring your sleeping bags, etc. with you.  Contact Yanni 07961044895 to organise. Thank you xxxx
20% DISCOUNT for Introduction
For every new person you bring you will get 20% discount on what you paid for – this will be reimbursed to you post event.  This person must be someone Toks has never worked with before.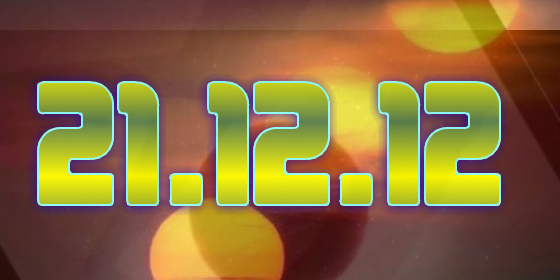 Organizer
Toks Coker is a Teacher, Healer and Coach.
CLIENTS: Over the past 30 years Toks has been seeing her clients privately in St Johns Wood, either in person, over the phone or on-line via Skype or Zoom. Her sessions have enabled a lot of powerful personal transformation, in the lives of her clients. Book  yourself some private moments to releasing karmic wounds, suffering, pain, etc. and to really healing your relationships, finances, health, etc.  
STUDENTS: Toks is always teaching, even a conversation with her could reveal a teaching or insight you needed to hear. Her work has changed thousands of lives. She has been channelling and invoking, at her new moon and full moon gatherings. Join and experience for yourself.
TEACHING: Toks is a Certified PGCE Teacher, Crystal Healing Teacher, Universal Healing Tao Certified Instructor and Energy Trainer. Over the years she has taught many healing and empowering classes. She is currentlyg teaching her on line course: 8-Weeks of Forgiveness, which is recorded, so you never miss a teaching. Her Intensive 8-Days Spiritual Practice is available to buy too. She teaches Indian Head Massage and Face Rejuvenation at Morley College.
SERVICES: Toks offers a variety of services, which enables her to tailor a package or session, specifically for your situaiton. This uniquely empowers you to more happiness, clarity and joy. You can always book a session or one of her packages. Because she is certified in various modalities she is able to offer many services such as: Taoist Microcosmic Orbit, Inner Smile and Healing Sound. She is a Crystal Healer, an Arcturus Quantum Healer, a Quantum Alchemy Crystal Bowl Practitioner, a Spiritual Healer, a Toa Hands Practitioner, an Angel Card Reader, an Energy EFT Master Practitioner, a Positive EFT Practitioner, an EMO Master Practitioner, an EMO Practitioner, a Pranic Healer, Reiki Healer and more. She is a certified Life Coach: Time Line Therapy Practitioner, Certified Practitioner of Neuro Linguistic Programming; Certified NLP Coach Practitioner and Practitioner of Hypnosis.
ADVISOR: Toks is a Senior Practitioner and an Advisor for the BRCP. 
SPEAKER: Please contact her if you would like her to speak at your event.
"If you Light a Lantern for another it will also Brighten Your Way." Gosho Zenshu, p1598