Multiple Dates
Roundtable event for Care Home Managers and Activity Providers
Roundtable event for Care Home Managers and Activity Providers
About this event
Are you a UK Care Home Manager or a UK Activity Provider?
NAPA and My Home Life England are pleased to be working together on a project to support activity providers and care home managers.
We are keen to gather some positive practice examples describing how working together creates great outcomes for people who live, die, work in and visit care homes.
Together we will co-create a resource that provides tips for positive relationships. Join us and help to influence this important care home practice guide.
We hope you will join us on one of the dates below
Tuesday 18th January at 2.30pm
Wednesday 26th January at 10.30am
Please click here for more information about NAPA
Please click here for more information about My Home Life England
Any questions please contact: info@napa-activities.co.uk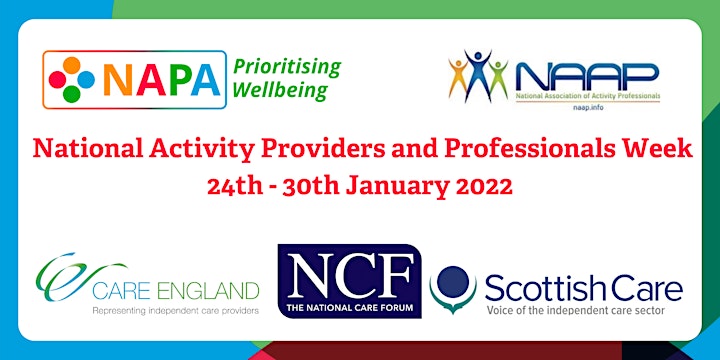 Organiser of Roundtable event for Care Home Managers and Activity Providers