21st century homes: character - comfort - low carbon WEEKEND EVENT
Description
Back in Highgate after successful sister events in Muswell Hill and Crouch End!

Renovating or extending your home? Replacing a kitchen or thinking of new windows? Wondering how to cut some draughts (or your fuel bills)? Intrigued by the idea of a 'greener' home? Confused about how to tackle things in a conservation area? Wish your landlord would 'do something'?

Let the architects, technical experts and exhibitors at this weekend event provide inspiration and the answers you need! Over 20 exhibitors, a dozen speakers, and a wide range of open homes.
TALKS AND EXHIBITION - SATURDAY 13 SEPTEMBER

Once again we are offering the chance to see and chat with 20+ mostly local installers and consultants, to hear talks from a range of national and local experts and local householders - come along to Channing School, Highgate Village, between 11 am and 4.30 pm See more information here

OPEN HOMES - SUNDAY 14 SEPTEMBER

See 21st century homes in action! During Sunday afternoon you can visit a range of local homes to see what some of the energy and comfort improvements are like in situ, and how they work in conservation areas. See the current list of homes here. These visits are hugely popular so sign up now to get on our list and to be sent further details.
ecodesign and refurbishment - making a whole house plan - funding - what about windows? - options for conservation areas - solar roofs - optimizing your central heating - energy: getting more for less
EXCELLENT BUS SERVICE (143, 210, 271, W5). WHEELCHAIR ACCESS REFRESHMENTS
Register now to be sure of entry and to receive further information
And find out more about us at www.21stcenturyhomes.org.uk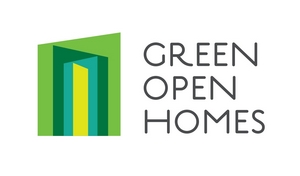 Organiser of 21st century homes: character - comfort - low carbon WEEKEND EVENT