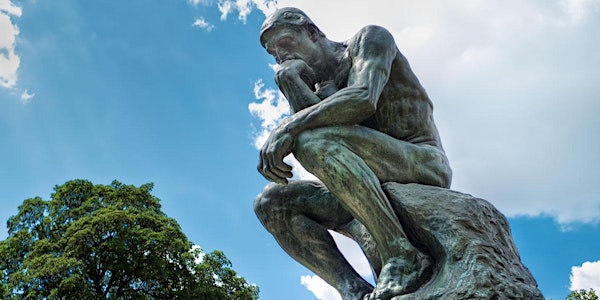 21st Century Man (ESRC Festival of Social Science)
Location
Manchester Metropolitan University Business School
Lecture Theatre G.35
Oxford Road
Manchester
M15 6BH
United Kingdom
Description
This unique, one-day inter-disciplinary conference will explore the challenges and complexities facing men in the 21st century. The topics debated will cover a range of themes on everything from hidden male voices to male childlessness; from youth loneliness and belonging to male victims of honour-based violence.
Colleagues from across Manchester Metropolitan University will showcase their research and invite debate and discussion from a guest panel of experts and an audience of experts from across the fields of health, law, education and society as a whole.
Schedule
12.00pm – Registration and lunch
12.45pm – Event Starts with introduction from Dr Jenny Fisher
1.00pm – Panel debate chaired by Dr Michael Carroll with guest speakers:
Dr Kellie Payne – Research and Policy Manager, Campaign to End Loneliness
Ally Fogg – Writer, journalist and a co-founder of the Men and Boys Coalition
Professor Steve Robertson – Emeritus Professor, Leeds Beckett University
Rani Bilkhu – Founder of Jeena Charity
2.00pm – 'Man hug: Friendships as gift and obligation' // Dr James Duggan, Research Fellow, School of Childhood, Youth and Education Studies, Faculty of Education
The presentation emerges out of a co-research project (@YouthLoneliness) where young people are using creative methods to better understand youth loneliness and develop new narratives and strategies to help young people and those supporting them to engage with youth loneliness. 'Man Hug' speaks to the experiences of young men navigating masculinities in search of collective joy.
2.30pm – 'How is a man supposed to be a man' // Dr Robin Hadley, Research Associate, Research Institute for Health and Social Change
This session is draws on Robin's autobiographical research studies on childless men who wanted to be a father. Childless men are invisible in statistics and their experiences are absent from most literature. This presentation draws on interviews with men who wanted to be a 'Dad' and will show how the impact of not becoming a father lasts across the life course and has serious implications for mental and physical wellbeing, economically and socially.
3.00pm – Break
3.15pm – 'Sperm function and fertility' // Dr Michael Carroll, School of Healthcare Science
Research over the past 15 years suggest that sperm quality is declining. This decline can be attributed to lifestyle and environmental factors. This talk will give an overview on sperm function and factors that can impact on the quality of sperm and male fertility
3.45pm – 'Boys Don't Cry – using multi-media mobile technology to talk to men about mental health' // Dr Jenny Fisher, Department of Social Care and Social Work
This session is based on a co-produced research project that took place in Summer 2016. Health and social care professionals, social science researchers and volunteers who work with men around mental health are increasingly using digital technologies to engage people in discussions. We used a mobile multi-media method to engage men to talk about mental health in a variety of community spaces across the North West of England.
4.15pm – 'The Forgotten Voices: Men, Honour-Based Violence and Forced Marriages' // Maz Idriss, Manchester Law School and Trustee of the Management Committee of Derbyshire Domestic Violence and Sexual Abuse Service (DDVSAS)
This title explores men's experiences of honour-based violence and forced marriages in the United Kingdom. As a group, male victimisation is often overlooked; this session will aim to highlight the lack of support offered to such men by society as well as exploring a series of recommendations to support men experiencing HBV violence.

4.45pm – Closing plenary chaired by TBC


Speaker Biographies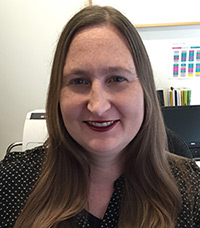 Before joining the Campaign to End Loneliness, Dr Kellie Payne completed her PhD in Cultural Geography at the Open University. She is the Campaign's Research and Policy Manager. She is responsible for the Learning Network which is made up of over 1000 member organisations who work with older people on the issue of loneliness. She also manages the Research and Policy Forum which is comprised of over 150 academics and researchers working in the area of loneliness research. She is passionate about making loneliness a key public health issue. Kellie is originally from Chicago, Illinois and has been in London since moving there to do her MSc at the LSE in 2004.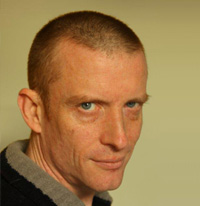 Ally Fogg is a writer, journalist and campaigner who has written extensively on male-specific gender issues for outlets including the Guardian, the Independent and the New Statesman. He is a founder member of the Men and Boys Coalition, the national umbrella organisation for charities, academics and activists in the men's sector, and is a member of the national organising committee for International Men's Day in the UK. He currently spends a lot of time telling people he is writing a book about gender-inclusive social policy and rather less time writing a book about gender-inclusive social policy.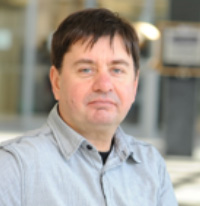 Professor Steve Robertson worked in the NHS as a nurse and health visitor for over twenty years before commencing a career in research. His main interests and publications are around social theories of masculinity and their application to public health and health promotion. He has extensive experience evaluating a range of men's health promotion interventions. He recently completed several commissions for Movember exploring the evidence about what works for men in terms of promoting mental wellbeing and the role of 'masculinity' in men's mental wellbeing. He is currently involved in an evaluation of work taking a 'positive deviance' approach to working with fathers in areas of multiple disadvantage.
Steve has over 60 peer reviewed publications in the field and wrote what became a seminal text, 'Understanding Men and Health', in 2007. He has worked with fellow academics, policy makers and practitioners from Australia, the United States, Canada and Europe and has acted as a consultant on gender and men's health to the UK Department of Health and to WHO (Europe). He is Editor-in-Chief of the International Journal of Men's Health and Editorial Board Member of the American Journal of Men's Health.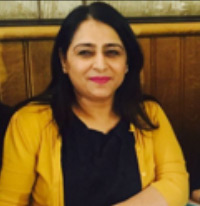 Rani Bilkhu has used a unique and innovative approach when challenging social issues of domestic violence, human rights, gender equality, female genital mutilation, forced marriages, child sexual exploitation, sexuality and disability within BAMER communities, raising awareness on a local, national and international level for over 20 years. Rani has tirelessly campaigned within Parliament and raised awareness of sex selection abortions, obtaining votes in the House of Commons. Rani regularly contributes to the government's Forced Marriage Unit, and Violence Against Women and Girls. Launching grassroot initiatives such as the 'Ugly Side of Beauty' and 'Safe ToolKit' and Jeena SuitCases has also helped and supported the vulnerable.