Description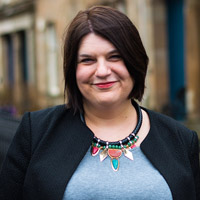 On behalf of Glasgow City Council, I would like to extend an invitation to attend the 22nd State of the City Economy conference which remains Glasgow's principal economic event.

The conference brings together over 600 senior representatives from government, commerce, academic institutions and the third sector to focus on Glasgow's economy and to look forward to the next 12 months.
With speeches from senior political leaders and key industry experts, this will be another highlight in what has been a highly successful year for the city of Glasgow.

If you know of any colleagues or contacts who would also benefit from attending, please forward this message and ask them to register too.
More details about the conference, including the keynote speakers, will be made available in the coming weeks.

As this event is likely to be over-subscribed, early registration is recommended.
Conference will start at 1000am with a 1230pm finish
Registration will open at 0830am
For further information and updates please visit the conference website below.
https://www.thinkdifferentevents.co.uk/events/state-of-the-city-economy-conference-2019/about-the-event.html