Description
Agenda
09:45 - Recepção dos participantes
10:00 - gRPC - RPC rebirth? - Luís Barbosa

We're going to discuss gRPC, Google's open-source RPC framework. I'll dive a bit into the history of RPC as a protocol, and what its historical use has been. I'll also highlight some benefits to adopt gRPC and how its possible to swap out parts of gRPC and still take advantage of gRPC's benefits. Finally I'll answer the question that has been on many lips since gRPC was announced — what does this mean for REST?
11:00 - Coffee Break
11:30 - Open space forum
12:30 - Painel de discussão e sorteio de prémios
Nota: Ao final da reunião, escolhemos um restaurante próximo e fazemos um almoço em grupo para continuar o convívio e aproximar as pessoas. A participação é opcional.
---
Patrocinadores Gold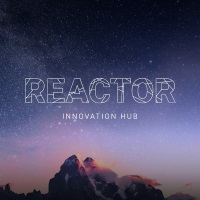 ---
Patrocinadores Bronze
---
Mais Comunidade NetPonto: