23rd Bradford Development Lecture: 'One Earth, One Humanity'
Description
Is the fact that 1% of the world's population owns half the world's wealth an inevitable part of the development and prosperity from which everyone benefits? Is such inequality consistent with "One Earth, One Humanity" or is it what keeps a billion people living in extreme poverty and destroying the planet? What do we need to do to ensure that all women and men share in our world's opportunities and that no one goes to bed hungry?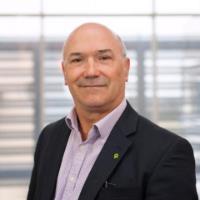 Mark Goldring, Chief Executive of Oxfam GB, has decades of experience in international development. As Chief Executive since 2013, he brings the issues faced by the world's poorest people to a global stage, meeting high level government and business leaders to influence them to act against the causes of poverty. He also provides leadership for Oxfam's programme work across the world, as well as the organisation's 5,000 staff and thousands of volunteers in the UK and overseas.
Mark previously worked as chief executive of VSO; in the field for the United Nations Development Programme and the UK's Department for International Development; and as Oxfam's country director in Bangladesh. His most recent role was as chief executive of Mencap, the UK's leading disability charity. Mark read Law at Oxford and has a Masters in Social Policy and Planning in Developing Countries from the London School of Economics. He was awarded a CBE in 2008 for services to tackling poverty and disadvantage and at the 2016 Charity Awards he was the winner of the Daniel Phelan Award for Outstanding Achievement.
Date and Time
Location
Norcroft Auditorium
University of Bradford Main Campus
Richmond Rd
Bradford
BD7 1DP
United Kingdom