The event will be a drive-in movie with sound played via FM broadcasting signal, attendees will be required to tune to the station for audio
About this Event

The evening begins with a warm welcome from the event team marshalls, and you will be directed to position your vehicles strategically according to vehicle size and to allow social distancing when entering and exiting your vehicle. Food vendors will be available to purchase hot and cold drinks and sweet & savoury food, there will be a vegetarian option for hot food, if you are vegetarian please email us so we can give our vendor an idea on numbers. The film will begin at around 2030hrs. The school toilet facilities will be marshalled by a cleaner and the facilities regularly sanitised throughout the event.
Hand sanitiser stations and first aid are available.
On a wild and rain-swept late-November evening, somewhere at an empty stretch of road outside Ohio's merry Denton, blissfully-affianced, prudish, boringly-innocent young pair Brad Majors (Barry Bostwick) and Janet Weiss (Susan Sarandon) find themselves stranded on their way to visit an ex-tutor. Instead, the couple will inadvertently unearth the cross-dressing Dr. Frank-N-Furter's (Tim Curry's) spooky lair of inexhaustible oddities, just in time to partake in the out-of-this-world mad scientist's proud unveiling of his latest, delightfully extravagant, most daring creation: the ultimate male and the perfect sex symbol: the flaxen-haired Rocky Horror (Peter Hinwood). But, little by little, as the effervescent transgressive force gobbles up whole the unsuspecting visitors of the night, Brad and Janet slowly begin to embrace the potent fascinations of seduction, while an idolized Rocky roams free in the mansion. Who can interrupt man's union with the absolute pleasure? Written by Nick Riganas
What you need to know...
We remind you that food and drink will be available from our vendors, so cannot be brought on site, there will be savoury and sweet as well as hot and cold drinks and a range of alcoholic drinks. We want our vendors to keep coming back, so please support us in this.
The toilets are found in the 6th form and will be kept clean throughout the event by CleaningSmart, queues will be managed
Social distancing will be in place, marshalls will direct you to queue and to position safely distanced
This film is a certified as Universal, suitable for all.
There is a no refund policy, but if you contact us we can consider cases on merit and offer future credits, this is as we cannot refund Eventbrite's portion.
www.CleaningSmart.co.uk 08000699941 will be providing cleaning services.
www.SmartSecEast.co.uk will be providing the first aid and marshalls for the event.
Call: 08000699942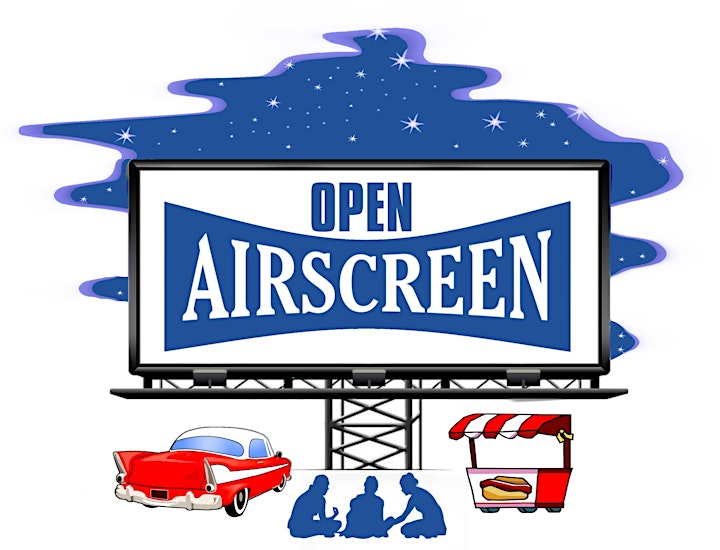 For larger groups please contact before booking to discuss COVID19 controls and group discount codes.
call: 07528355399 or email OpenAirScreen@Email.com
www.OpenAirScreen.com