250 Years of Theatre Building, Burning and Demolition
About this Event
Peter discovered theatre with his first pantomime at the Bristol Hippodrome in 1952 and his first Shakespeare at the Bristol Old Vic in 1957. After postgraduate drama with Hugh Hunt, Stephen Joseph and Alan Barlow at Manchester, he ran the Arts Council's Housing the Arts Fund for 10 years, helping to extend Bristol's Old Vic and create over 40 new theatres and modernise many others all over Britain. After 5 years at the Crafts Council and 10 as the Government's chief adviser on museums and galleries, he came back to our world as Director of The Theatres Trust. There he helped rescue buildings from being lost, advised on lottery applications, and did his best to encourage people to build good new ones. In 'retirement' he was for 12 years a non executive adviser to Charcoalblue, now the UK's leading theatre design consultancy. Alongside all this he somehow found time to sit on theatre boards including Scarborough, Chichester and London's Orange Tree, as well as amazing audiences with strange things they didn't know about the magical world of theatre!
Tickets £5. Everyone welcome!
Please note: enter via Wickham Theatre entrance to Department of Theatre. Doors open 5.45pm. Talk starts 6pm. Event ends approx 7.15pm.
FAQs
How can I contact the organiser with any questions?
Please email us at theatrecollection-friends@bristol.ac.uk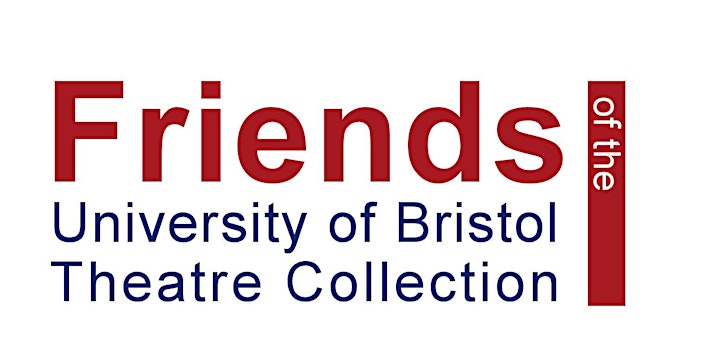 Membership of the Friends of the University of Bristol Theatre Collection is open to EVERYONE! Join us to support one of the world's largest archives relating to British theatre and Live Art. Being a Friend you will help support the future development of this unique resource, and enjoy and learn more about the remarkable collections. Set up in 1976, we actively promote the work of the Theatre Collection and help strengthen links with other cultural, theatrical and educational organisations. The Friends have helped to fund important conservation work and acquisitions; we support an oral history project and have purchased artwork, documents and display cases. Meet other people with a similar passion for theatre history, design, performance and research, through the Friends' special events and talks.
Annual Subscription £15. Annual membership runs from 1 January, if you join between 1 September and 31 December your membership will run until December the following year.
Download a membership form here:
http://www.bristol.ac.uk/theatre-collection/get-involved/friends/