26 April - Leonardo Vinyasa Flow - yoga at the Walker Art Gallery
About this Event
Join Emma Charnley for Leonardo Vinyasa Flow yoga sessions at the Walker Art Gallery this April. These sessions have been developed to explore the movement and anatomy of our bodies through the elements of fire, water, air, space and earth, inspired by drawings in our Leonardo da Vinci: A Life in Drawing exhibition. These sessions are suitable for absolute beginners - no previous yoga experience required. This session is for adults 18+.
Important information:
Please only book a space for yourself. We would love as many people as possible to take part in these sessions and reserve the right to cancel multiple bookings.
Please bring your own yoga mat and wear appropriate clothing that you are able to move freely in. This will be at the discretion of staff. We do not have changing rooms on site, so please come dressed ready for yoga! Sessions start promptly at 9.10am and will finish just before 10am. Please arrive at the Walker for 9am for entry via our main entrance (please use the door to the left of our main entrance). As this event involves access to the Gallery before opening hours, we are unable to accommodate late arrivals, so please be on time.
By booking a place you confirm that you have read and understood the information below:
If at anytime during the class, you feel discomfort or strain, gently come out of the posture. You may rest at any time during the class. It is important in yoga that you listen to your body, and respect its limits on any given day.
I, the participant, understand that yoga is not a substitute for medical attention, examination, diagnosis, or treatment. I should consult a GP before beginning any activity program, including yoga. I recognize that it is my responsibility to notify my teacher of any serious illness or injury before every yoga class.
I will not perform any postures to the extent of strain or pain. I accept that neither the instructor, nor the hosting facility, is liable for any injury, or damages, to person or property, resulting from the taking of the class.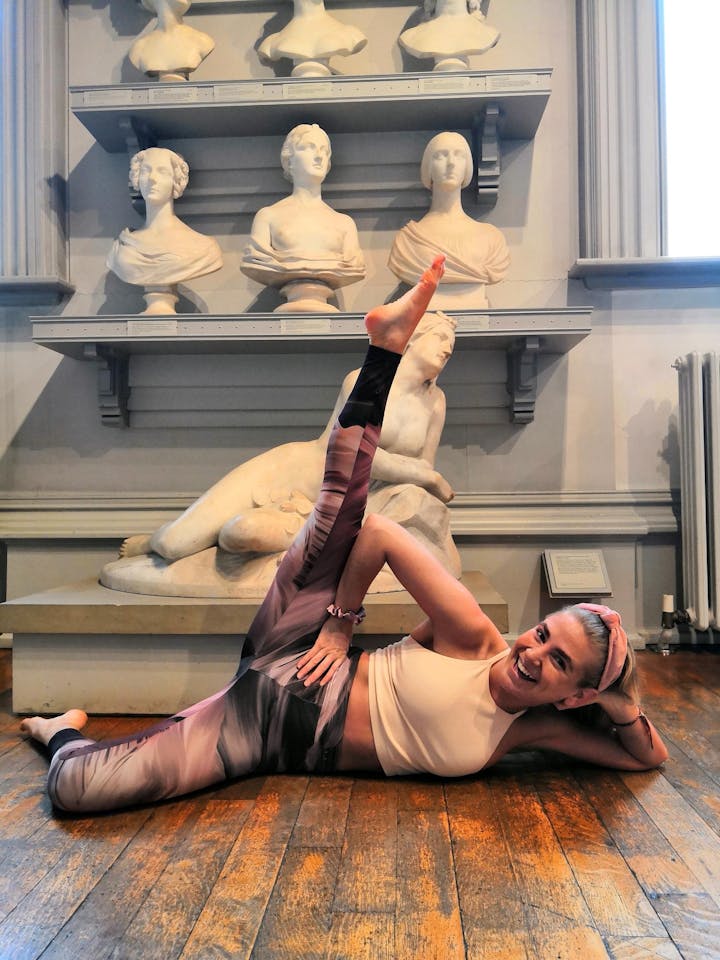 Stay and sketch! If you're feeling creative after yoga, you can stay to see the exhibition and take part in our drop-in Elemental Sketching sessions taking place from 10am-11am following each yoga session.