Sales Have Ended
Ticket sales have ended
Thank you for your booking. Access to this course will be emailed to you within 24 Hours. Regards Acumen Envision
Sales Have Ended
Ticket sales have ended
Thank you for your booking. Access to this course will be emailed to you within 24 Hours. Regards Acumen Envision
A Highly Concise Full Stack Java Program - Study around your work commitments - 350 Hours of Live Training
About this event
Distance Learning Full Stack Java Developer MasterClass Program
Includes: 26 Courses, Over 350 Hours of Virtual Live Instructor Led Training and Self-Paced Study, Real World Projects, Assessment & Certification
Duration: 12+ Weeks (Based on part time study)
Global Access: Virtual Live Classroom Courses available in multiple time zones weekday & weekend
Instant Access Enrolment
Overview
This course will advance your career as a Full Stack Developer. You'll learn top skills demanded in the industry, including Angular, Spring Boot, Hibernate, Servlets, and JSPs, as well as MVC, web services, and SOA to build highly web scalable apps.
This Full Stack Java Developer program is designed to give you an essence of front-end, middleware, and back-end Java web developer technologies. You'll learn to build an end-to-end application, test and deploy code, store data using MongoDB, and much more.
What you will Learn
This is a comprehensive, 3 – 12-month, first-of-its-kind live virtual classroom program in software development, with content designed in close collaboration with leading industry experts. The key USPs of the program are:
Industry recognised certification: Upon successful completion of the program, you will earn an industry-recognised course completion certificate.
Learn from the best in the industry: Learn core computer science concepts from leading industry experts with content structured to ensure industrial relevance.
Acquire a digital- and product-oriented mindset: An optimal mix of theoretical concepts, hands-on practice, industry interaction, and programming assignments will help you think end-to-end about software development.
Extensive hands-on experience: Special emphasis is placed on building programming skills through practice. You will get to work on the latest software tools using best practices being used in top tech companies.
How it Works
Once you enrol for the course you will receive a link giving you access the Learning Management Systems.
You will then be able to review each module in the leaning path and start to plan your study time and book your Live Class room session.
All of the project based session have virtual lab access setup will all software and tools pre installed.
Help is available 24/7 should you require any assistance.
Why Take the Course?
After completing the program, you will be eligible for a variety of career opportunities and build your career in front-end developer, back-end developer, API, or full stack developer roles in organisations ranging from start-ups to Fortune 500 companies.
You are in Control of your Schedule and Courses
Plan you time and book onto the Live Instructor Led courses when you are ready via your Learning Management Systems Login.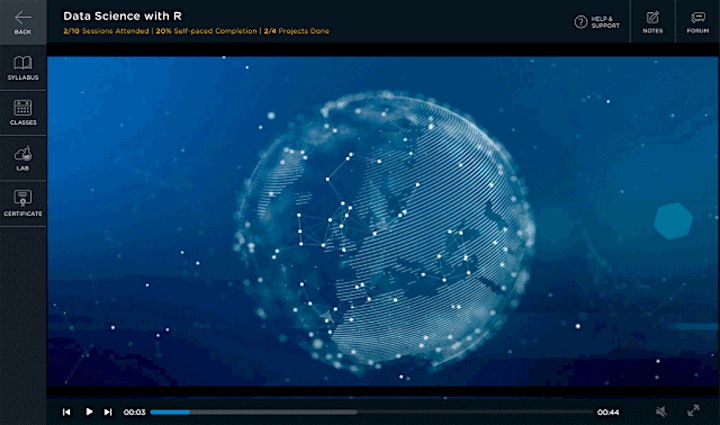 Structured Learning Path
All live Courses, Self Study and Projects are Planned in Sequence to ensure you are taking the course in the correct order and building up your skillset.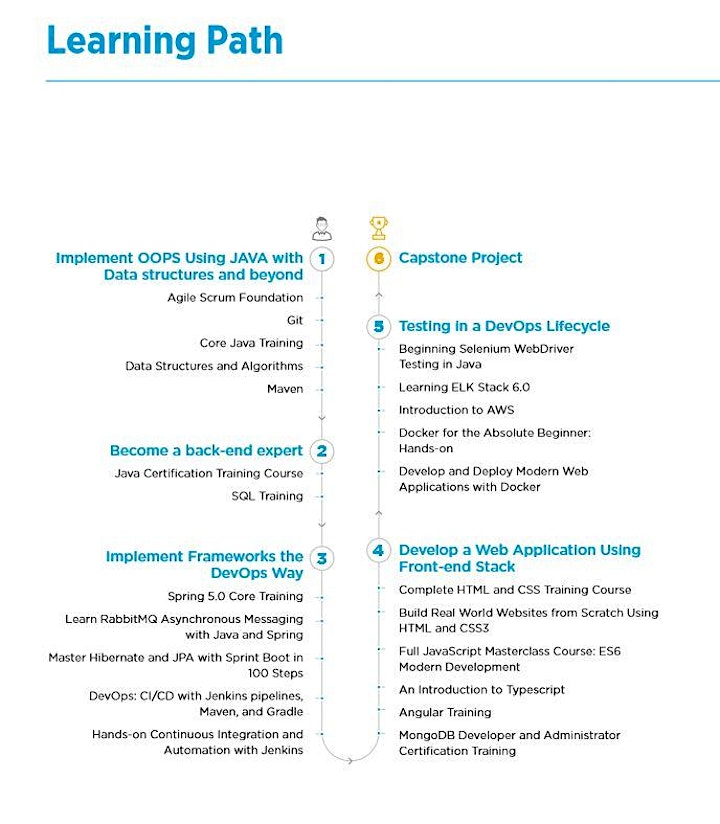 Organiser of 26 Course Instructor Led Full Stack Java Developer MasterClass
Why Attend an Acumen Envision Course?
Super Creative
We don't believe in traditional & acceptable We do believe in Creative, Engaging & Sticky. People are not the same, the way they learn is not the same so a program has to engage all mindsets. We use a complex mix of engaging tools combined first class classroom delivery, and continuous measurement to ensure we produce true mindset and behavioural change.
Skilled Instructors
Without our highly skilled training team all of the pre-course consultancy and technology would just not work. The wealth of experience and real world scenarios that they bring to each classroom module enhances the discussion, engagement and overall delivery.