28-30 JUNE 2019 HIGHLAND PERTHSHIRE PRACTICE EXCHANGE
Event Information
Refund Policy
Refunds up to 30 days before event
About this Event
ITINERARY:
Please note that some elements of the tour itinerary are subject to change. Final itineraries will be communicated to booked passengers.
Friday 28 June 2019
4.00om from the Dalhousie Building,
5.10pm Arrive Fishers Hotel, Perthshire - check-in
7.30pm Dine in the Ballroom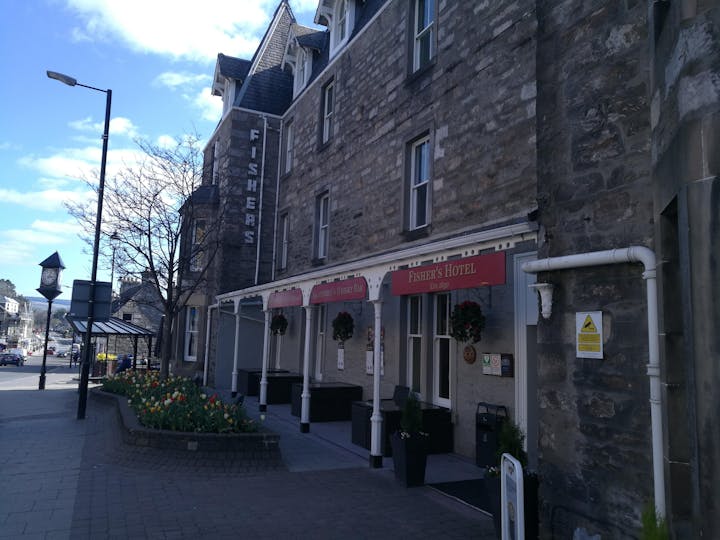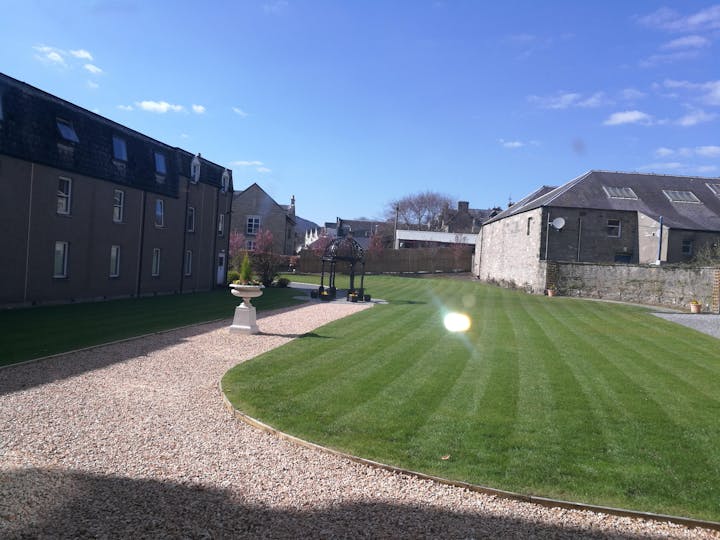 Saturday 29 June 2019
8.00am Breakfast served in the Ballroom
Focus on community arts and transfer of assets.
09.30am Aberfeldy / Dunkeld Visit – Guests split into groups and travel to Aberfeldy to visit the following venues:
Birnam Arts Centre
A delightful multi-purpose arts, conferencing and entertainment facility centrally located in the picturesque Highland Perthshire community of Dunkeld & Birnam. Birnam Arts is a community owned and run facility with charitable status. This community facility has a welcoming community café and has over a decade's experience of successfully hosting a diverse range of Exhibitions, Conferences, Seminars, AGM's and Public Meetings in its' small theatre space and community cafe.
Lunch at Birnam Arts Centre
The Birks Community Trust, Community Social Enterprise, Aberfeldy
A community - led social enterprise nestled in the main square of the attractive town of Aberfeldy in Highland Perthshire. It is an award winning community facility with a café and beautifully restored artdeco cinema, described as "a Gem of Highland Perthshire". Audiences can enjoy the latest movie releases as well as viewing broadcast live events including theatre, opera and ballet
8:30pm Guests will dine together at East Haugh House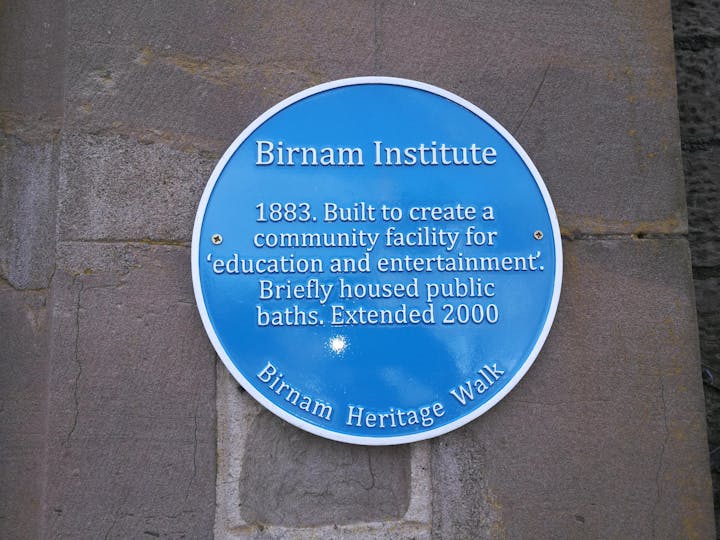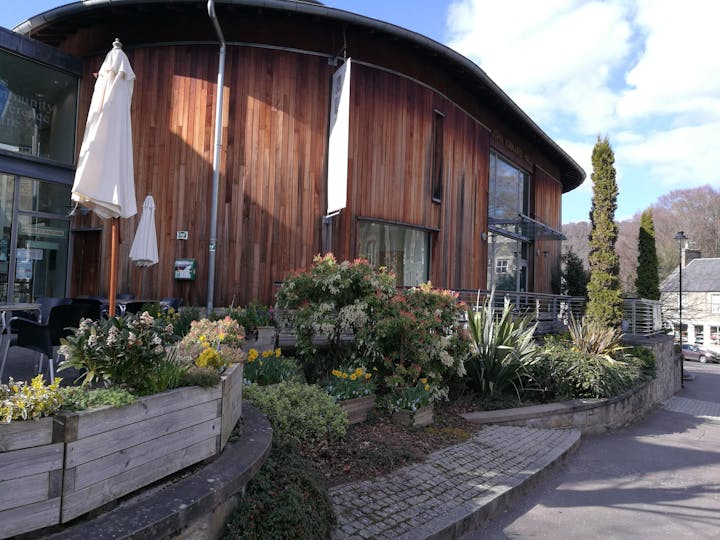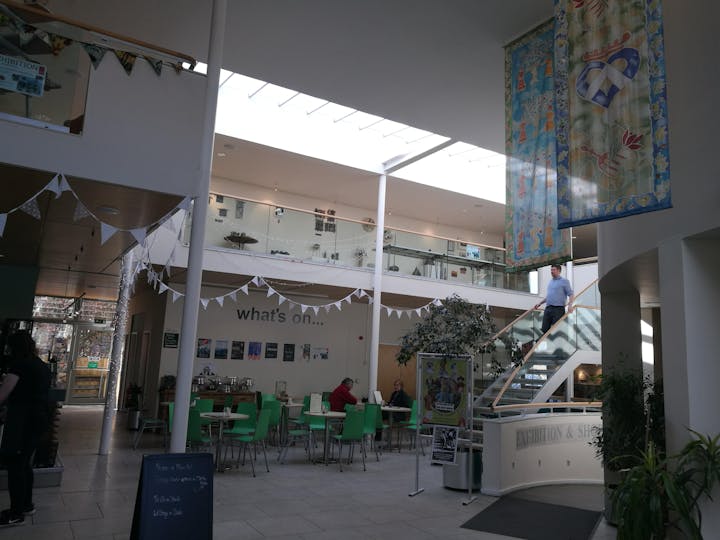 Sunday 30 June 2019
8.30am Breakfast served in the Ballroom
Morning at own leisure.
11.00am Check out luggage can be stored at the hotel until they depart at 12.20
12.20pm Depart from Fishers Hotel
12.30pm Arrive at Molin Inn for 2-course private buffet lunch (main & dessert)
3.00pm Blair Athol Distillery – whisky tasting and guided tour
Set in open moorland in the foothills of the Grampian mountains, Blair Athol's ancient source of water – the Allt Dour – flows through the grounds from the slopes of Ben Vrackie, contributing to the whisky's mellow quality and smooth finish.
Tour Ends: Sunday 30 June 2019
6.00pm return to Dundee City Centre
Price: £375 per person (+Booking Fee).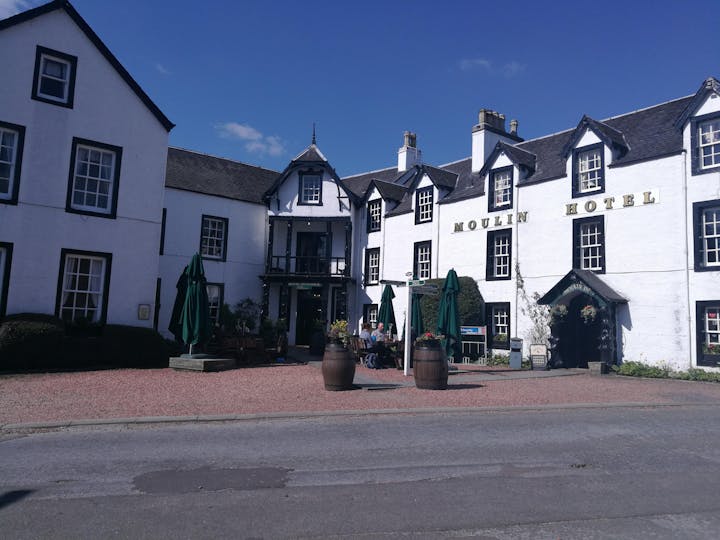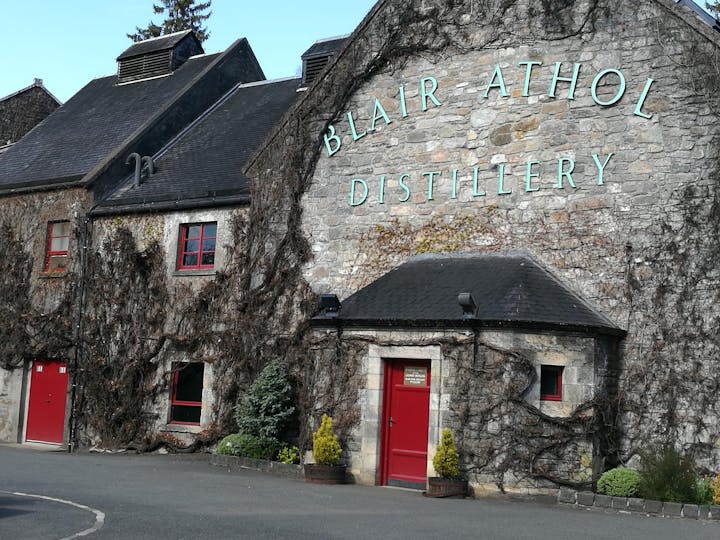 Package includes:
All coach transfers including return transfer to Dundee City Centre
Accommodation (Friday and Saturday), Dinner (Friday night) at the Fishers Hotel (guests will pay for own drinks which can be charged to your room – you will need to show reception a credit or debit card so that the reception staff. The card number is only taken as security. Guests will be asked to settle their account upon departure. The hotel will only charge to credit/debit card if a guest was to depart without settling the account. Alternatively, you can pay at the time of ordering rather than charging to the room in which case you won't need to leave card details.
Lunch on Saturday, Private Dinner at East Hugh House, Private Buffet Lunch at Molin Inn (guests will pay for own drinks)
Admission to Blair Athol Distillery for guided tour and whisky tasting
Cancellation Policy
More than 60 days prior to the event start date – 50% non refundable plus a £25 cancellation administration fee
Between 30 – 60 days prior to the event start date – 75% non refundable plus a £25 cancellation administration fee
Less than 30 days prior to the event start date – 100% non refundable plus a £25 cancellation administration fee.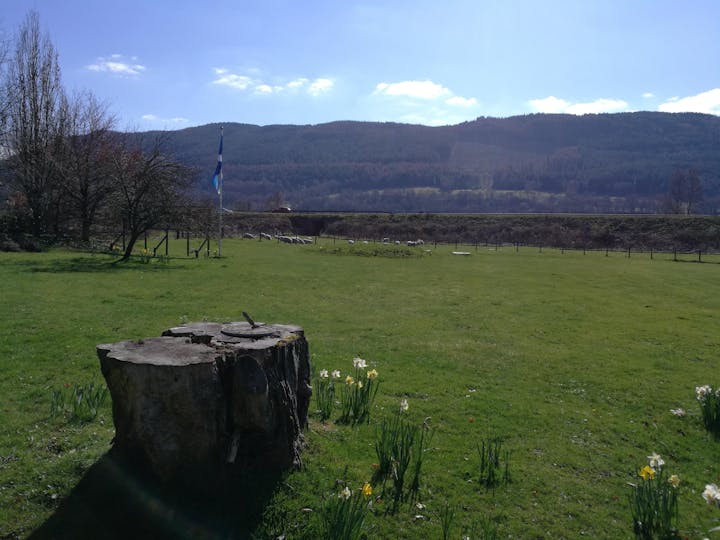 Date and Time
Refund Policy
Refunds up to 30 days before event